Shrimp and Grits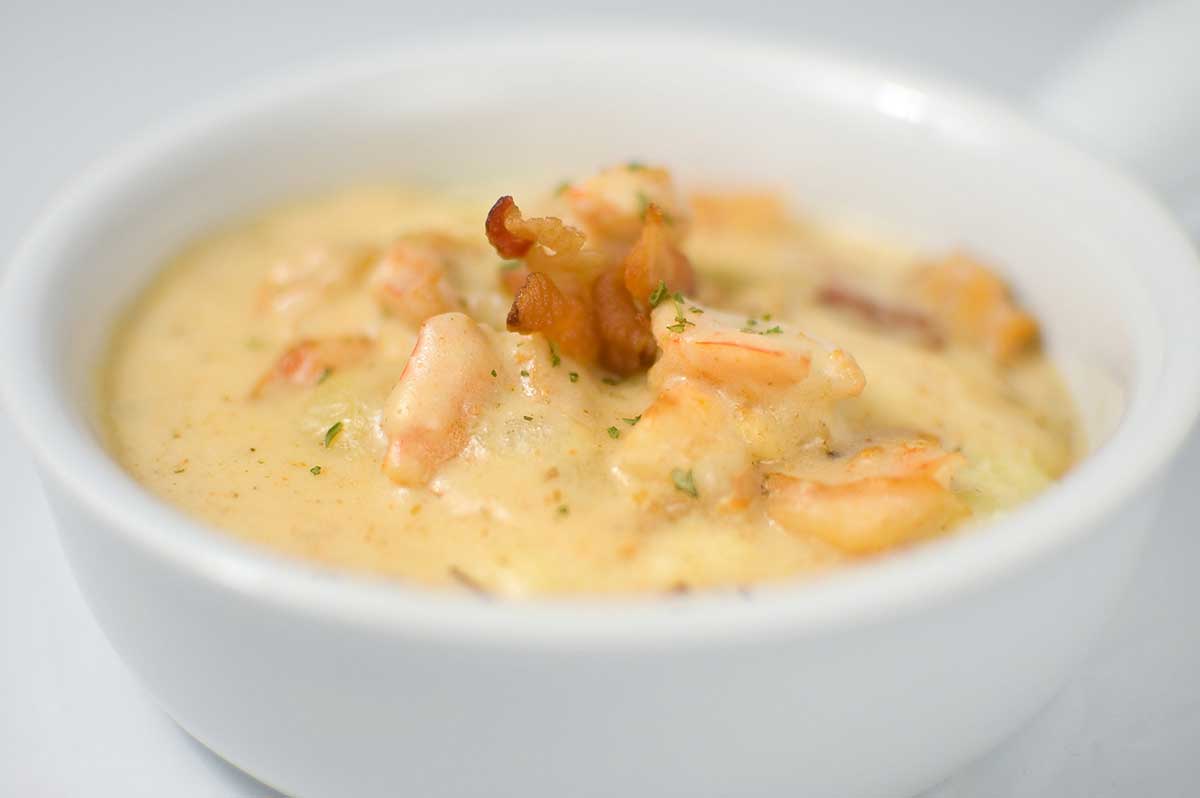 I don't make a lot of southern food, and have not had much experience with grits. However, I have heard a lot about shrimp and grits. The people who talk about it talk as if they are describing the best meal they ever had. Finally, after an episode of Throwdown with Bobby Flay, my curiosity got the better of me and I decided to give it a try. I figured that you can't go wrong with cheesy grits, topped with shrimp in a creamy sauce. I did also take some liberties here and there and added some spicy Cajun seasoning to the mix and with one bite realized what all of the hub-bub was about.
Living in the great northwest, I found it a little difficult to find stone ground grits. In my grocery store on the very top shelf in the back they had three boxes of instant grits and 2 boxes of quick grits. I had heard bad things about instant so I went with the quick variety. I know many people will scoff at that idea, in fact when I got to the check stand the checker said to me "I LOVE grits, but I have NEVER bought quick grits." I explained that it was the only option other than instant and she offered a tip to add less liquid then the box and cook them a little longer then suggested. I used her advice and they turned out creamy and delicious.
I also use shrimp broth in this dish and chose to make my own. I have included that recipe for you but if you don't want to make your own you can substitute canned clam juice, although it can be a bit salty and not as flavorful.