One of my kitchen staples! Roasted red potatoes that are savory and crispy on the outside and buttery and soft on the inside. They are perfect with just about every meal. 
I adore roasted potatoes. They are one of my all-time favorite side dishes. Along with mashed potatoes. And french fries. And tater tots.
Perhaps I should clarify and simply say: I love potatoes. Any and every way you cook them.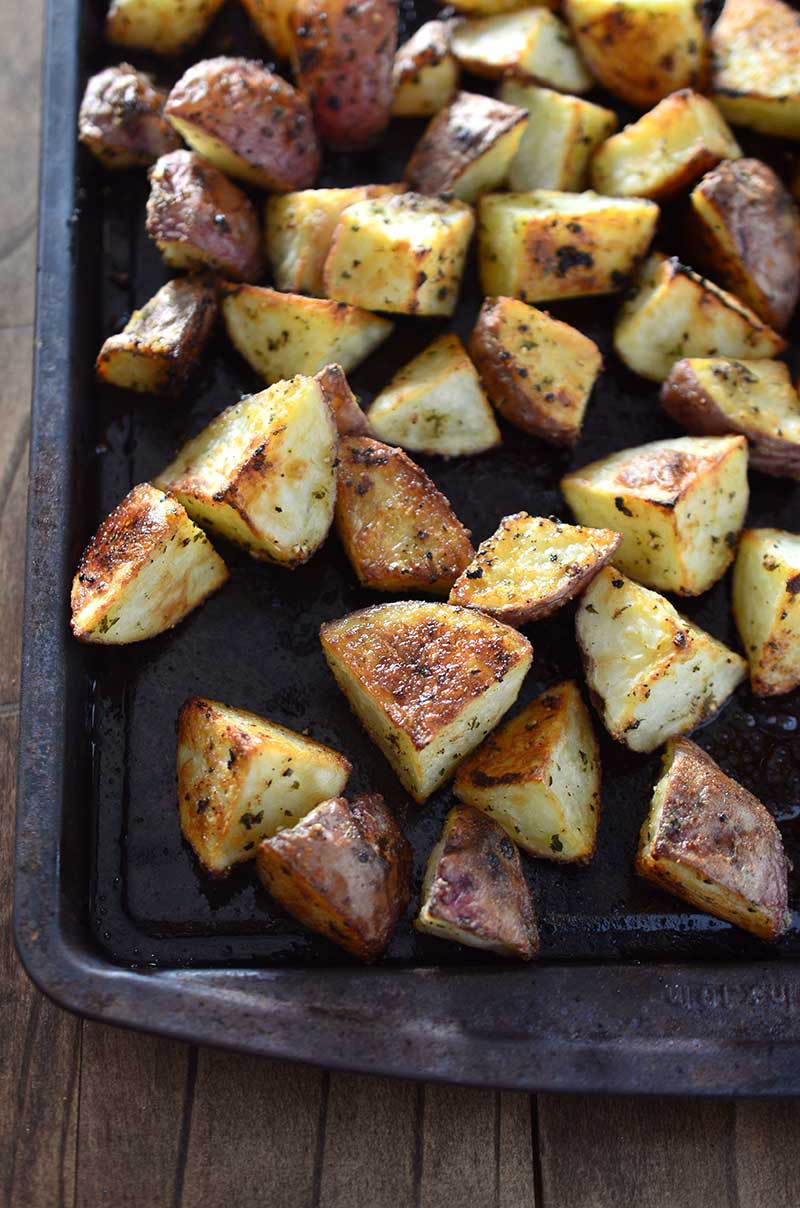 Roasted red potatoes, though, are my go to on weeknights. Whether I am making roasted chicken, fish or meatloaf, roasted potatoes go with just about any meal. These Roasted Red Potatoes are simply seasoned. All you need is salt, pepper, granulated garlic, dried parsley and avocado oil. I have been using avocado oil lately because it can stand up to higher heat points. With that said, if you don't have any on hand you could use olive oil.
The key with these roasted red potatoes is how they are cooked. I used to think that you had to roast potatoes at a high heat to get them crispy on the outside. But that just usually left me with over done potatoes. Sure they were crispy on the outside, but they were also pretty crispy on the inside. By cooking these potatoes at a lower temperature and then broiling at the end to get the brown outside, you are left with perfectly crispy potatoes outside and fluffy, buttery potatoes inside.
Just look at that crispy outside!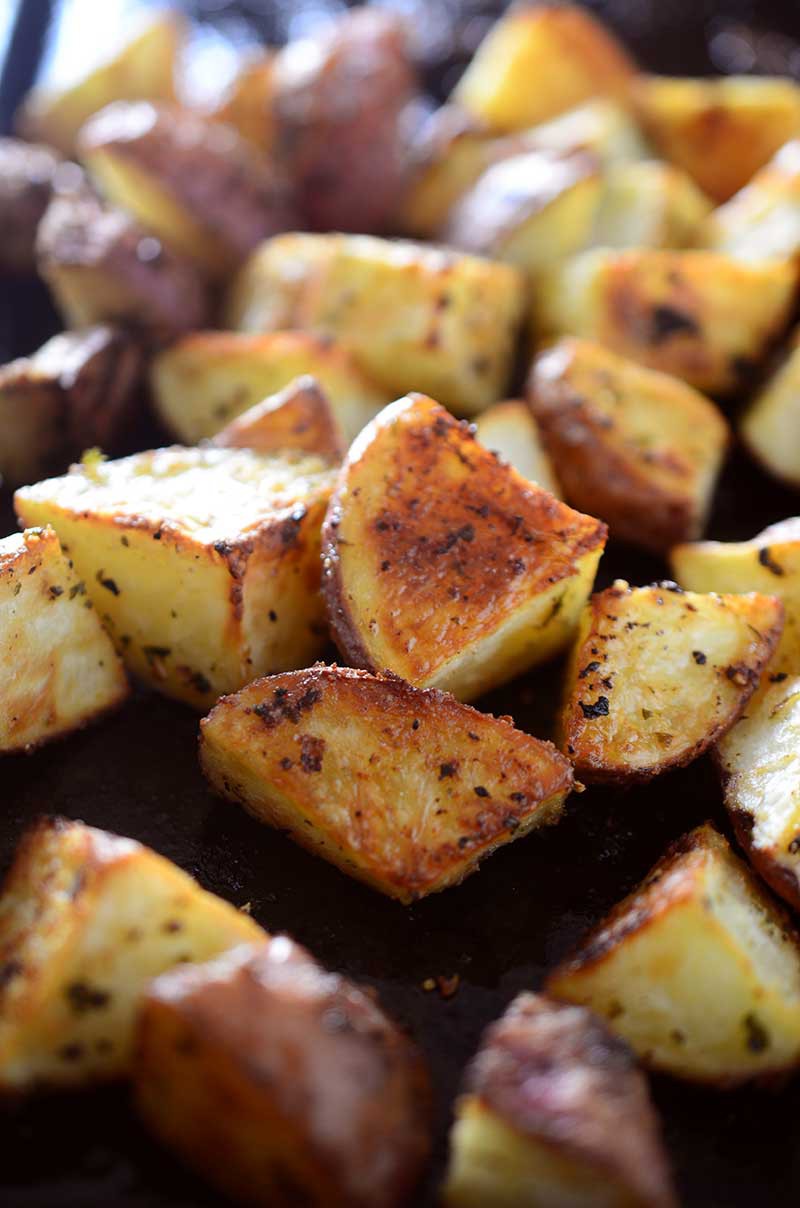 Roasted potatoes don't get any more perfect than this, friends. Trust me.

Ingredients:
4 - 5 medium red potatoes, diced
1 teaspoon of salt
1 teaspoon of pepper
1 teaspoon granulated garlic
1/2 teaspoon dried parsley
2 tablespoons avocado oil
Nonstick spray
Instructions
1
Preheat the oven to 375 degrees.

2
In a medium bowl add all of the ingredients, except nonstick spray. Stir to combine.

3
Spray a cookie sheet lightly with nonstick spray.

4
Once oven is preheated place the potatoes in a single layer on the cookie sheet and cook on the middle rack.

5
After 15 minutes stir the potatoes, being careful to return them to a single layer and cook for 10 more minutes.

6
After the 10 minutes turn on the broiler and broil until golden brown, usually about 3-5 minutes.