Slow Cooker Pulled Pork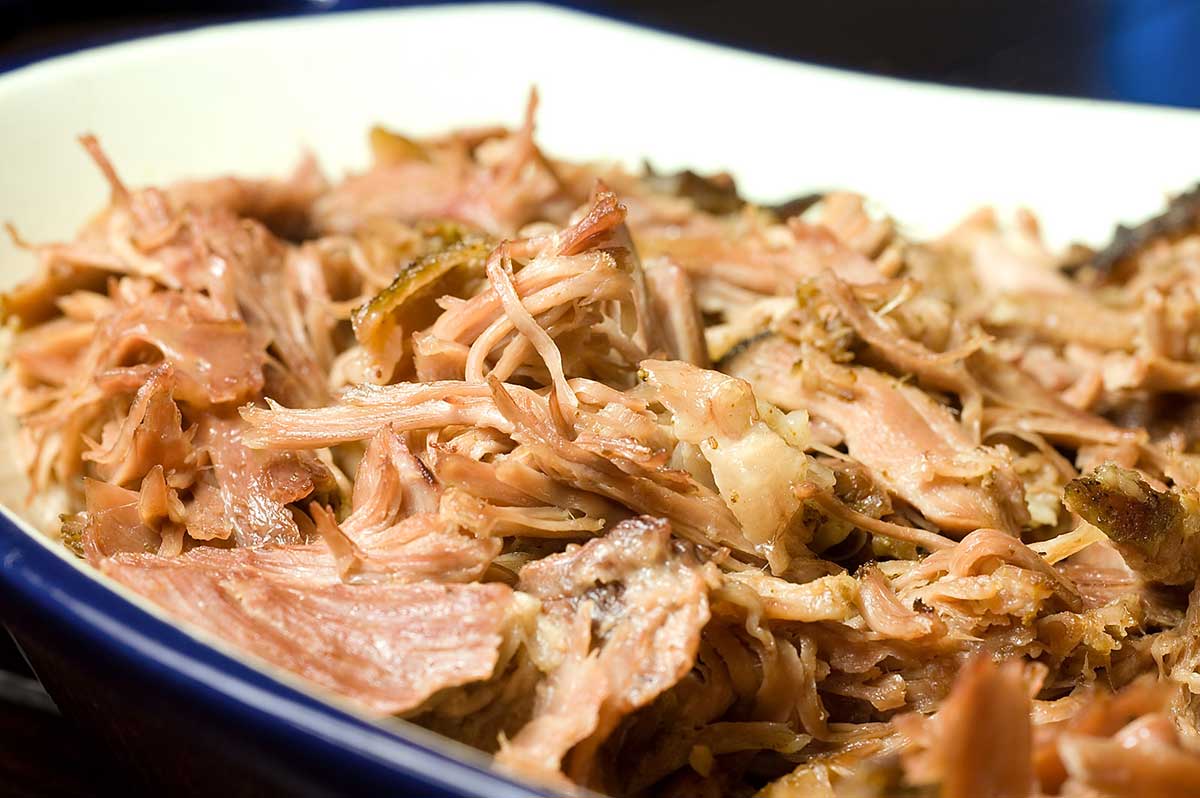 There are few things that are as delicious as perfectly tender, fall off the bone, melt in your mouth pulled pork. If the smell of it cooking in your slow cooker isn't enough to make your mouth water, the moment you pull it out and it see it fall apart certainly will.  Ryan is such a fan of this that I have to guard the slow cooker with my life to make sure he doesn't get into it too early. He reminds me of the dad in A Christmas Story trying to eat the turkey before it's done. But I can't blame him, the smell is hard to resist.
I will be the first to admit that I only recently started using a slow cooker, but am quickly realizing how wonderful they are. I mean you can put something in it, cover, turn it on and leave. You can take a nap, you can go shopping, you can go to a movie and when you come home your dinner is ready. How great is that? It does require a little planning, however, but not much. For this recipe you need to make the spice blend and marinate the meat over night and then cook it in a slow cooker for 8 hours. I prepared it before I went to bed, popped it in the slow cooker before I went to work and came home to perfectly cooked pork. Loved it.