Smoked Salmon Salad with Caper Vinaigrette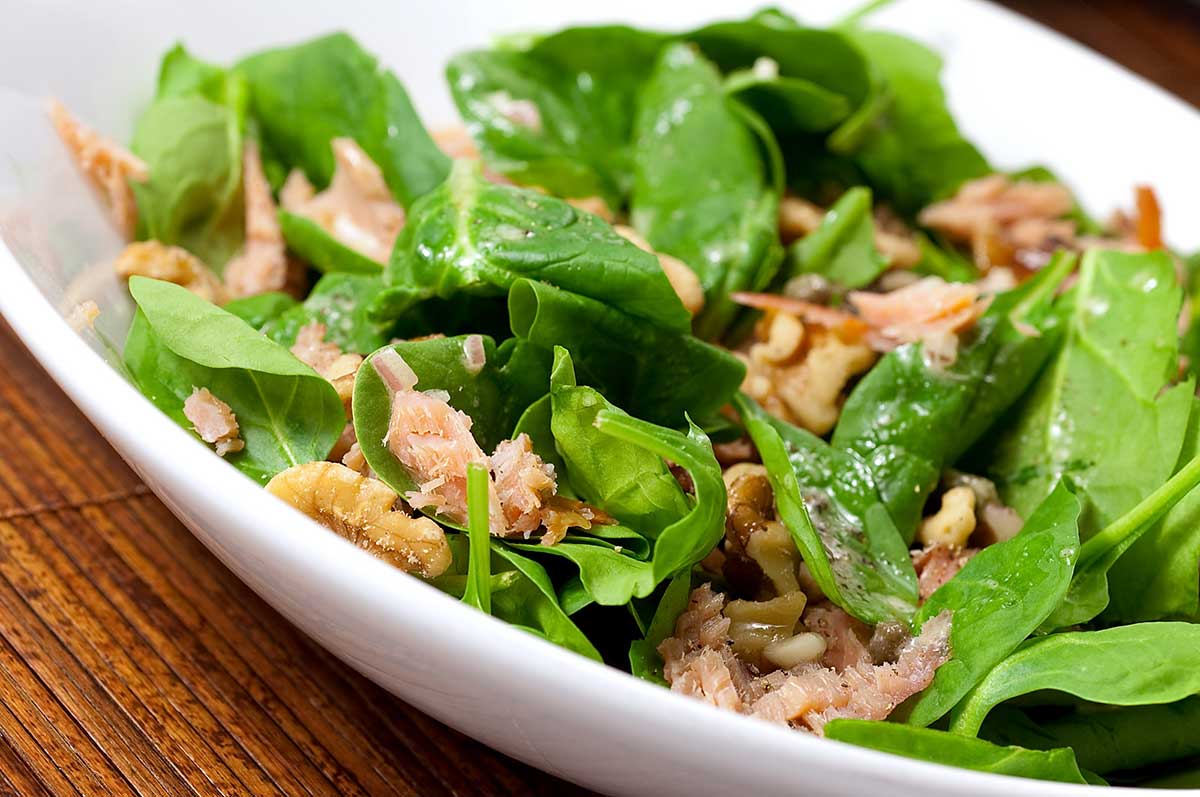 This is the first year in a while that I am finding it pretty easy to keep my New Year's resolution. Who would've known that I would enjoy adding so much salmon to my diet. This lovely salad recipe is my latest experiment. With spinach, smoked salmon, walnuts and a caper vinaigrette its light yet filling and makes the perfect lunch or light supper.
When making this salad, it took me a little while to determine what kind of dressing I wanted to serve with it. As much as I love ranch, and my new found love jalapeno ranch, that wasn't really what I was going for. This salad needed a vinaigrette. But what kind? I then started to think of flavors I enjoy with salmon and remembered how much I enjoyed my Baked Salmon with Lemon Caper Butter. Thus this Caper Vinaigrette was born. It was delicious on this salad and I can't wait to try it on other things.