S'more Bars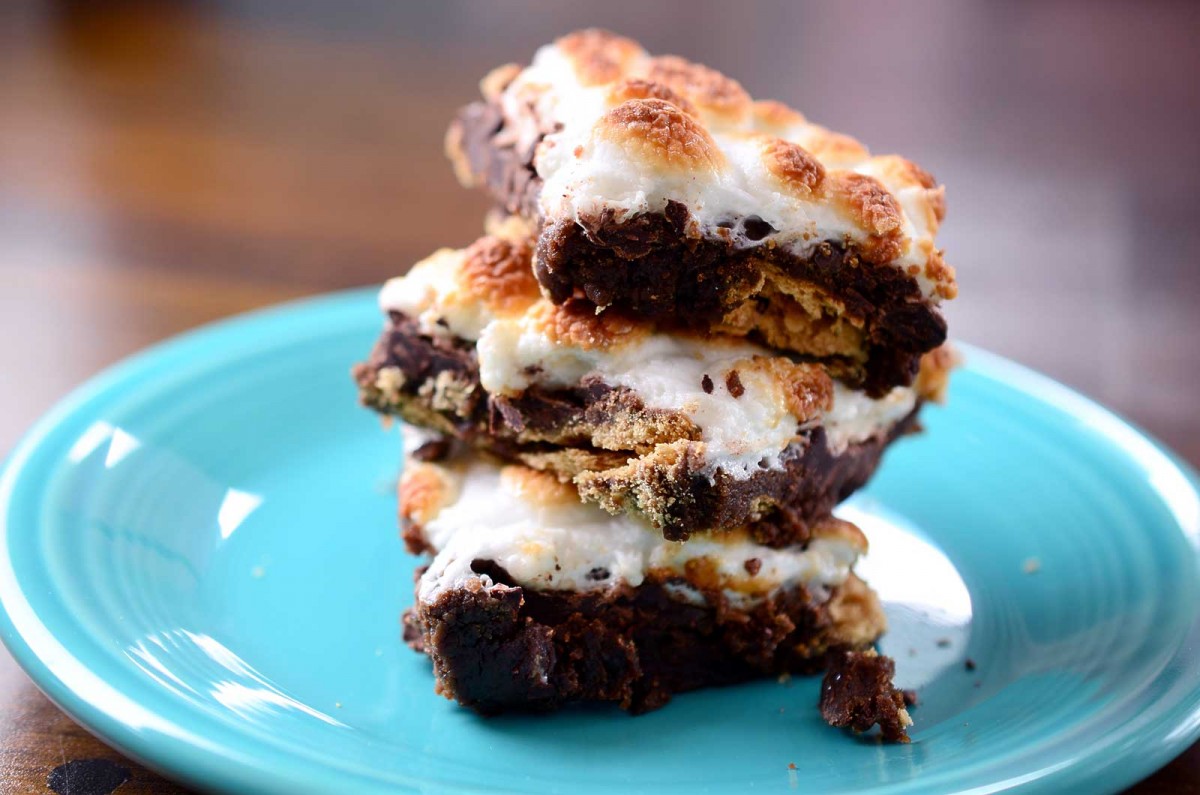 I have been seeing lots of S'more recipes popping up all over the place. That can only mean one thing, it must be close to summer. I first tried making these babies a couple of weeks ago when the weather was warm and it actually felt like summer in Seattle. I was going for more of a cookie bar thing but then ended up adding milk for some reason. The result was more moist like a cake bar. I don't know if those exist or if I am just making stuff up but that is what these are. Not quite cookie, not quite cake. All kinds of delicious.
I love my job.
I love my job because I get to test recipes like this.
I love my job because when I get to test recipes like this, I get to eat the end result.
The first go around with this recipe I used a small 8 x 8 pan so I didn't use as many marshmallows or as many chocolate chunks. I'm not going to lie, I did enjoy eating those. However, I wasn't 100 percent sold.  I wanted to add more marshmallows. I wanted more chocolate. And really I just wanted to eat more bars so I gave it another go but this time in a 9 x 13 pan and was very pleased with the results.
The second time around the cake layer, which I forgot to mention has graham crackers mixed in, is moist and delectable. Because I used chocolate chunks the chocolate layer is almost like a candy bar in the middle. And finally the marshmallow layer is a layer of gooey marshmallow goodness that gets a nice toasting from the broiler. These are pure heaven I tell you.
If want something a little more sinful serve them warm on top of vanilla ice cream.
You can thank me later.