Spaghetti with Creamy Marinara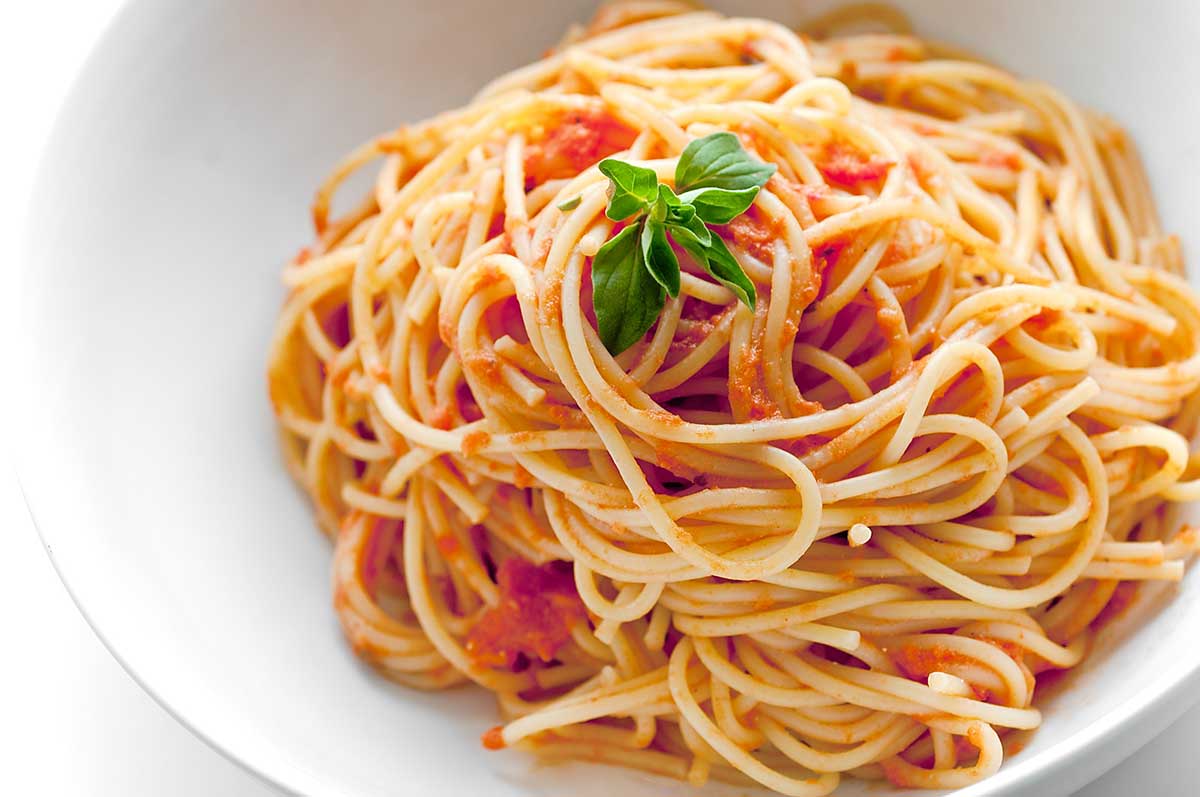 Generally when I make spaghetti, I'm all about adding some spicy Italian sausage or every once in a while plump juicy meatballs. But the other day I was craving a little bit of a lighter sauce. To curb my craving, I opted to forgo the sausage and meatballs and cooked up this creamy marinara instead. It has flavors of slow cooked tomatoes, garlic, fresh oregano and little twist from an unlikely ingredient.
When most people think creamy sauce, they probably think heavy cream or maybe even half and half is added. However, for this recipe I decided to go with goat cheese. It adds a creaminess to the sauce but also a tangy flavor. And a bonus, its a little better for you than heavy cream.