Spicy Peel and Eat Shrimp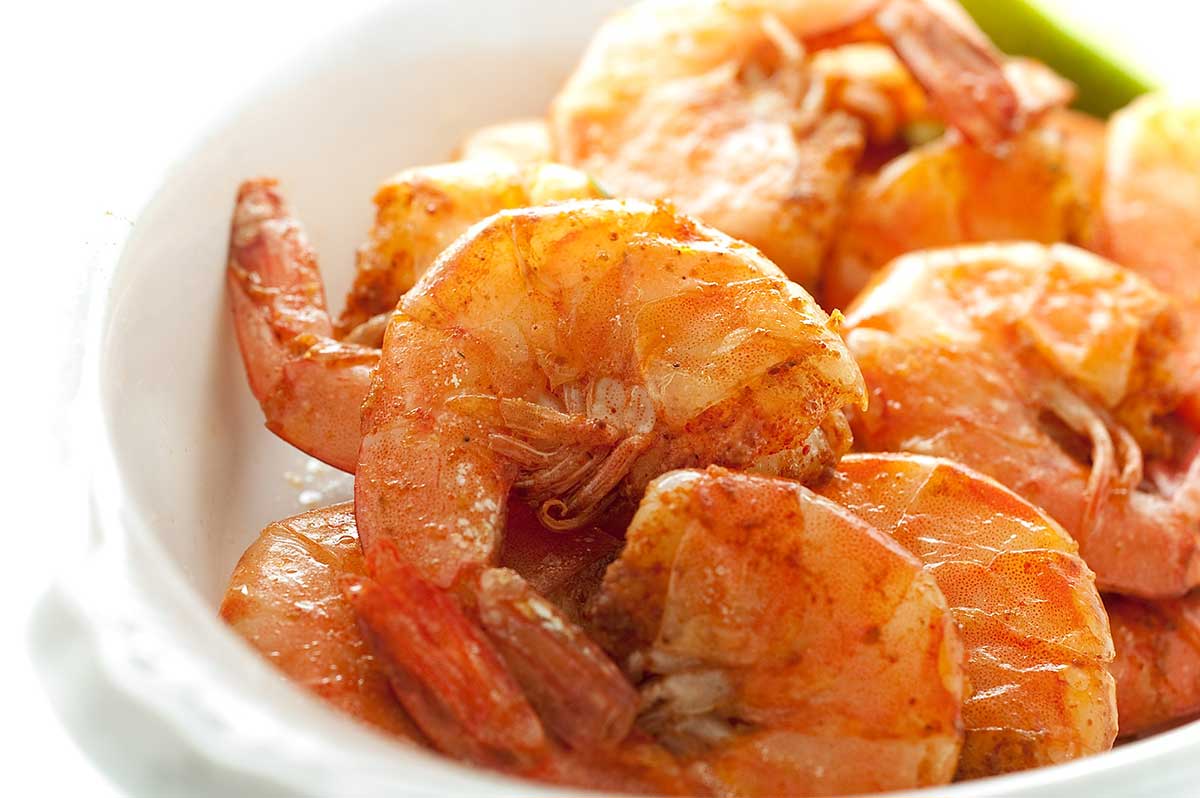 Most Super Bowl party fair includes chips and dip and maybe a relish tray. Chicken wings and hot dogs usually make an appearance too. Lately at the grocery store, I've also been seeing those refrigerated trays of chilled prawns with cocktail sauce. While they are pretty simple and easy to plop on the table right before your party, I find the shrimp to be a little lacking in flavor. These Spicy Peel and Eat Shrimp with cayenne pepper, chili powder, cumin and garlic powder are a nice change of pace and trust me, will be devoured by your guests.
Ryan and I tend to eat a lot of shrimp. We eat shrimp pasta, fried shrimp, baked shrimp, shrimp scampi…I guess I should stop before I start to sound like a scene from Forrest Gump. But great movies aside, peel and eat shrimp is one of our favorites. They are super quick and easy to make. While they make a great appetizer for any party, served along side some rice and a salad, they make the perfect entree for a light supper too.