Spicy Shrimp Sandwich with Chipotle Avocado Mayonnaise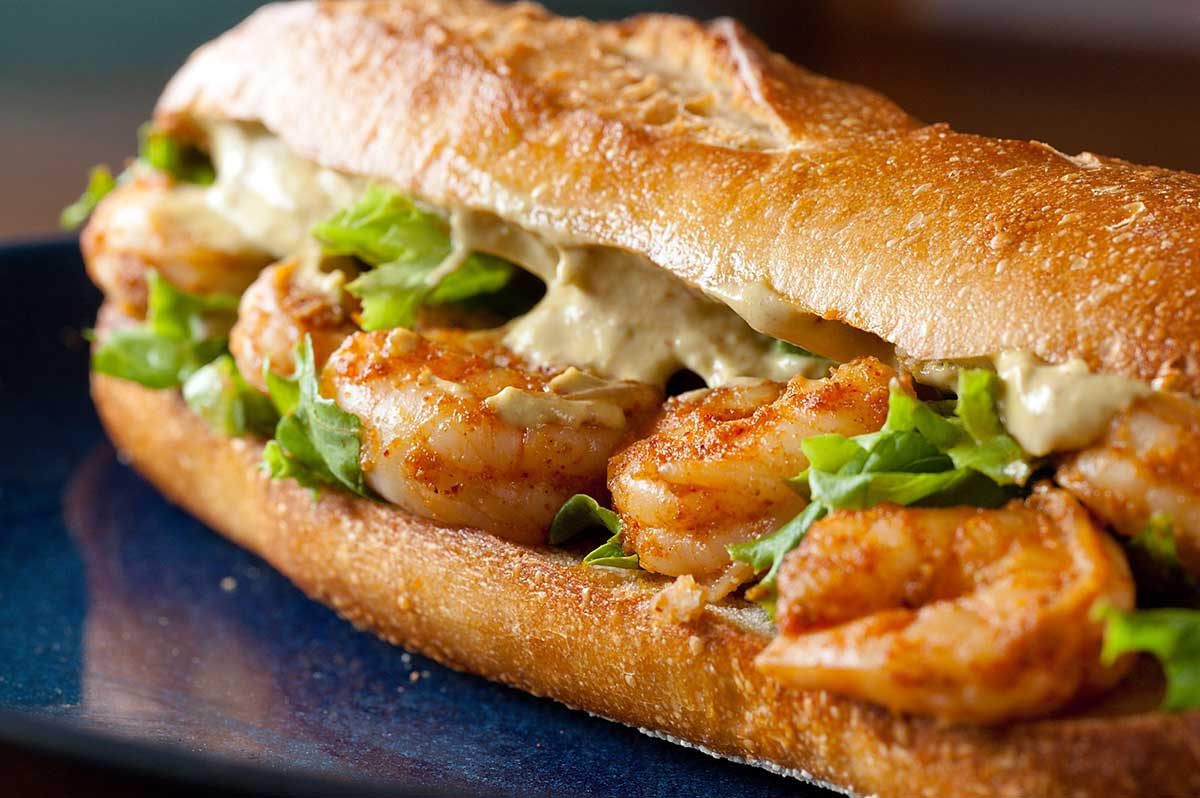 I will be the first one to admit that I am not a huge sandwich person. Ryan loves them. He loves sub sandwiches, turkey sandwiches, roast beef sandwiches, meatloaf sandwiches, meatball sandwiches…I could go on and on. I on the other hand am not a huge fan. With that said, I will admit that after making and eating this sandwich I dreamed about it and craved it for the next few days. The spicy shrimp, the creamy chipotle avocado mayonnaise, the crunchy bread and crisp lettuce is enough to make anyone a sandwich fan.
Avocados alone are pretty creamy so I was a little hesitant to mix them with mayonnaise but seriously, the result was like avocado heaven. And when I decided to add some spicy chipotle peppers it was like laying on a sun soaked beach in that avocado heaven. I won't lie, I may have eaten a spoonful. Hey, it was just a quality check. Yeah…that's it.