Sriracha Chicken Wings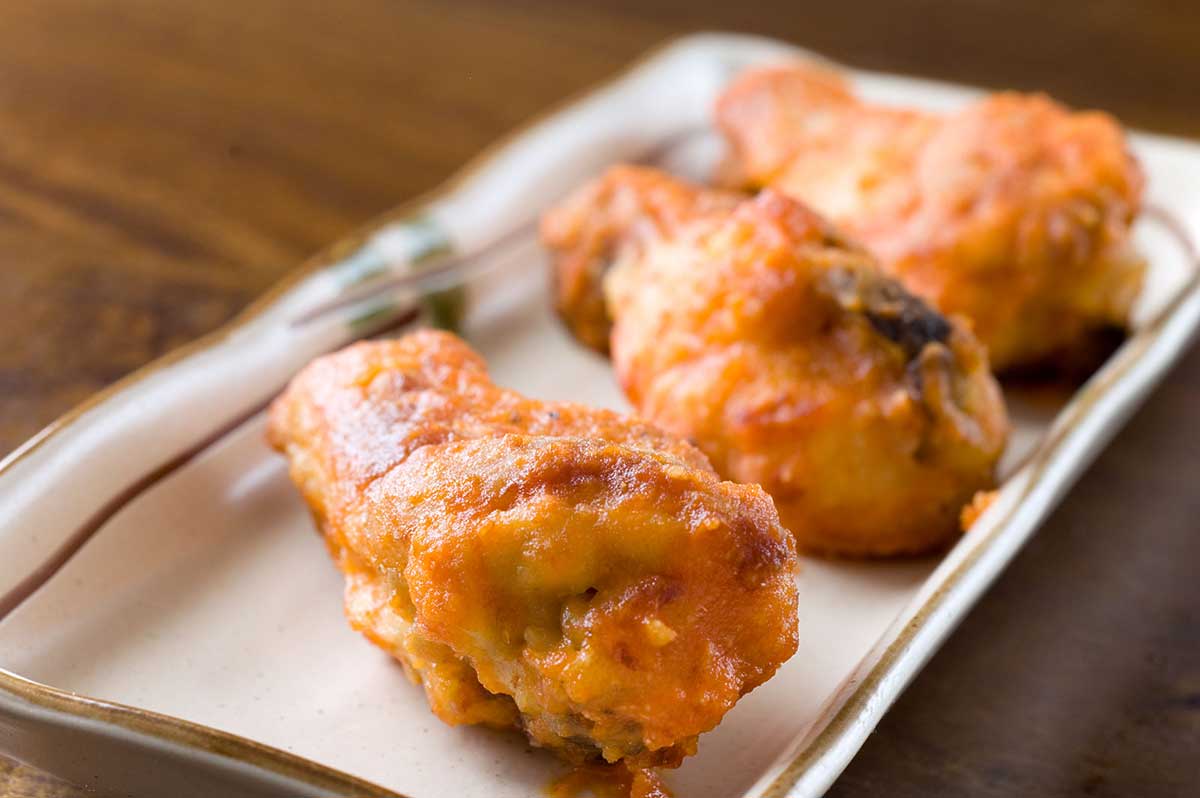 The other day I posted a tweet on Twitter and Facebook stating that "Sriracha just might be the sauce of the Gods". Not surprisingly I started to get a lot of responses from people agreeing with me. Apparently the spicy loveliness of Sriracha has cast it's spell over just about everyone. It's because of that fact that I set out to create another recipe using the condiment of all condiments. These spicy chicken wings are the result. And in my opinion, proof that Sriracha is in fact the sauce of the Gods.
If you have experience with Sriracha it should not surprise you to learn that these wings are spicy. They are just as spicy, if not a tad bit spicier, than your traditional chicken wing but they aren't all heat. They have a bit of an Asian twist. In addition to the Sriracha there is rice vinegar, ginger and garlic. The flavor is spicy and tangy, a perfect combination for chicken wings.