Sriracha Turkey Meatballs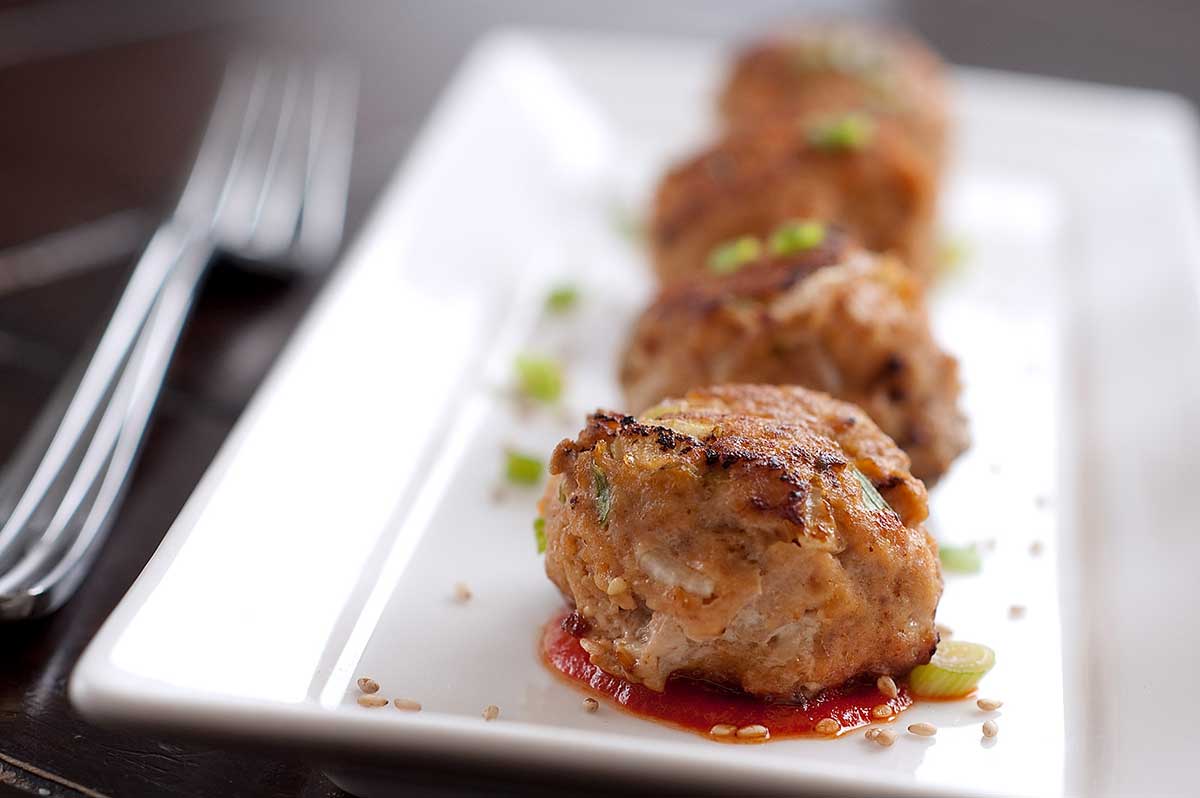 I have mentioned before that I plan out my menus so that way I know what I'm going to make during the week. Its great. It takes a lot of the guess work out of making dinner. That is until I decide that I don't want to make what I had planned. That is what happened to me yesterday, I originally planned to make some kind of turkey burgers but they just didn't sound good yesterday. I was in more of a meatball kind of mood. A spicy meatball mood to be more exact.

Ever go to a Thai restaurant and have the server ask you how spicy you want your Pad Thai on a scale of 1 – 4? Well is it just me or are these rarely accurate? If you give me a scale of 1 – 4  and I order 4 I am thinking 4 is "I can't feel my face hot" not "oooh this has a nice kick to it hot" which is what I tend to get. Then again I like spicy. With that in mind, on my scale of 1 – 4 I give these a 3 as in "my tongue is a little tingly and my throat is a little hot but I can't stop eating". If that sounds too hot for you cut back the sriracha to a tablespoon.