Steak and Pepperjack Taquitos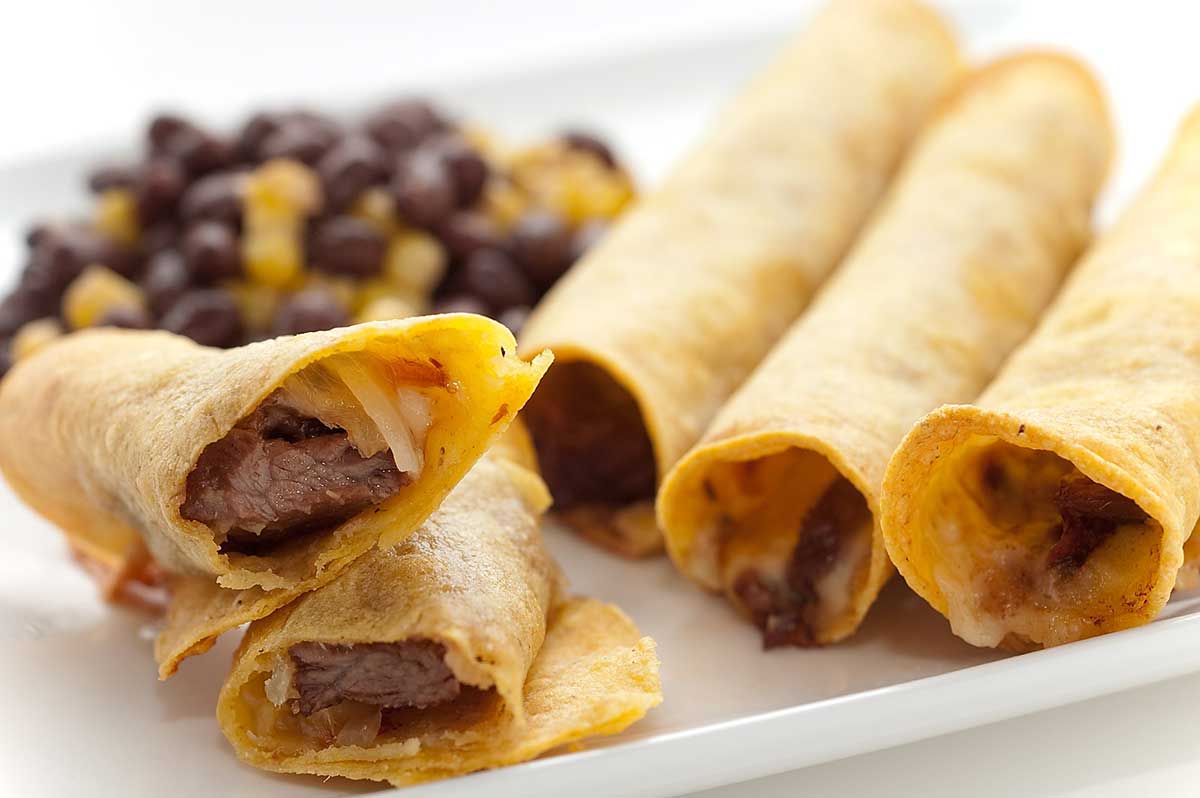 I realized something the other day, it had been a long time since I had taquitos. So I figured, why not make myself some? You may notice that these are a little bit different than the traditional version because they are not filled with shredded beef. Instead, these are filled with tender, seasoned grilled steak, sweet caramelized onions and spicy pepperjack cheese.
For this recipe you will notice that I chose to grill the meat. However,  that was not my original plan. You see,  I was preparing the rub mixture and Ryan came into the kitchen and asked "Are you cooking the steak or am I grillin' it?" I could tell by the look on his face that he was hoping I would say grill it. As I have said before, he simply loves to grill. So despite the fact that it was cold, despite the fact that I had preheated my broiler already, I said "Why don't you grill it babe?" It was a good choice, the steak turned out perfectly cooked and had a wonderful grilled flavor. With that said, if its too cold where you are or you don't have a grill go a head and broil this steak. It will be just as good.
Note: Since the steak will be cooking again in the oven when you bake the taquitos I would recommend cooking it to medium rare initially so it does not get tough.