Strawberry Cream Cupcakes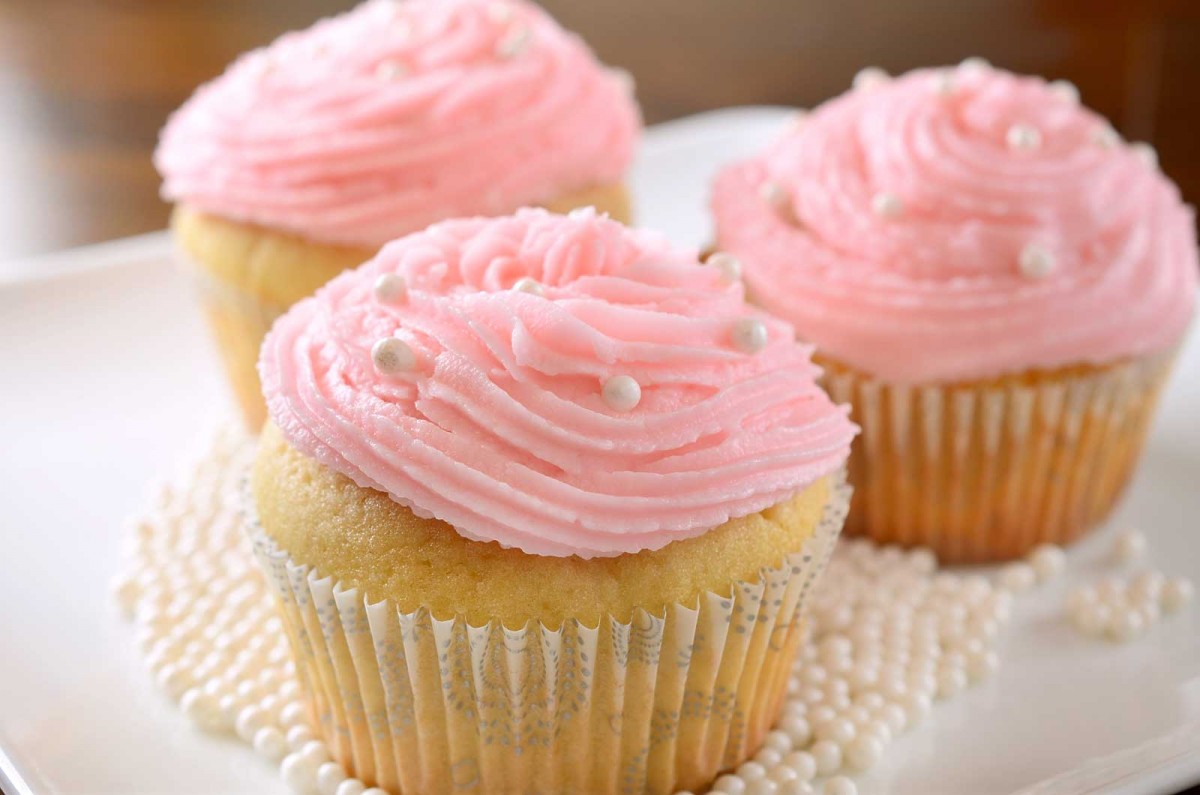 Spring is here! Spring is here! The rain should be leaving…soon. The sun will come out. The skies will be blue. Baseball will be on TV. Flowers will bloom. And what a better way to celebrate the end of cold, dreary winter and the prospect of sunny days, than with these pretty pink cupcakes.
I actually made these cupcakes for a baby shower that I helped throw a couple of weeks ago. One of my best friends in the whole world is having a baby. A little baby girl if you can't tell by the pink. It was a second shower so there was less emphasis on the games and more emphasis on cute little baby clothes and food.
Oh the food.
The food is always my favorite part of any event. This was no exception. There was hummus and guacamole. Veggies. Fruit. Chocolate covered cookie dough. Lumpia. And these cupcakes.
I was in charge of a few of the dishes, cupcakes included.  After asking the Mommy to be what flavor cupcake she wanted, vanilla, I set out to make the prettiest cupcakes I could. Because frilly cupcakes are fun to make.
And to eat.
And frilly cupcakes filled with strawberry cream cheese? Well, they are just fit for a party.