Sweet Thai Chili Chicken Wings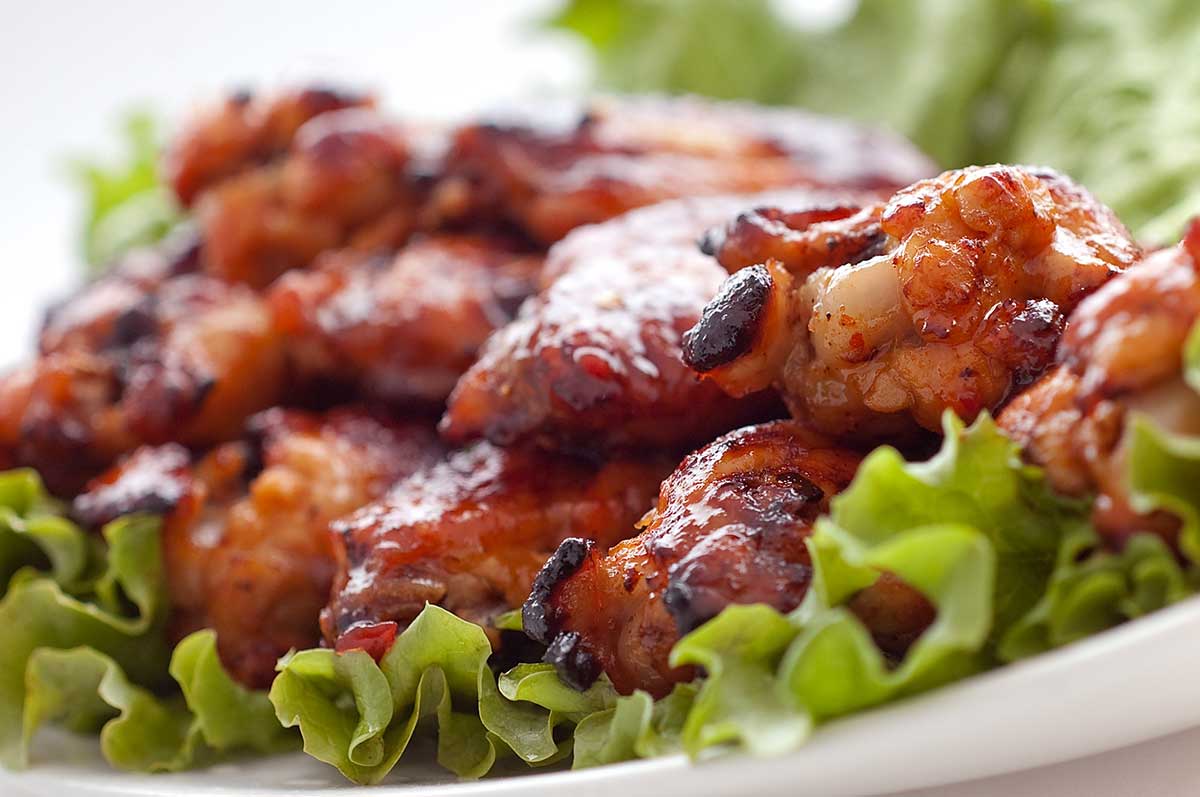 I am always looking for different ways to cook chicken wings and I have discovered yet another version. With these wings you get the best of both worlds. You see, they are sweet and spicy. First they are marinated with soy sauce, garlic and other yummy flavors. Then after being baked, that's right baked not fried, they are tossed in a tangy sauce made with sweet thai chili sauce, sriracha ginger and more soy sauce.
When I was thinking of making these wings, I was originally going to make some sriracha chicken wings. However, I did recently share my recipe for Sriracha Chicken Nuggets and I didn't want to do something too similar just yet. Then I thought to myself, why not go with a sweet and spicy chicken wing instead of a straight up spicy one? I knew that sriracha would give me the heat I wanted but where could I get the sweet? That is when I turned around and saw my jar of sweet thai chili sauce that I picked up at the grocery store a few weeks ago. It gave these wings the perfect twist.