Thai Spiced Roasted Chicken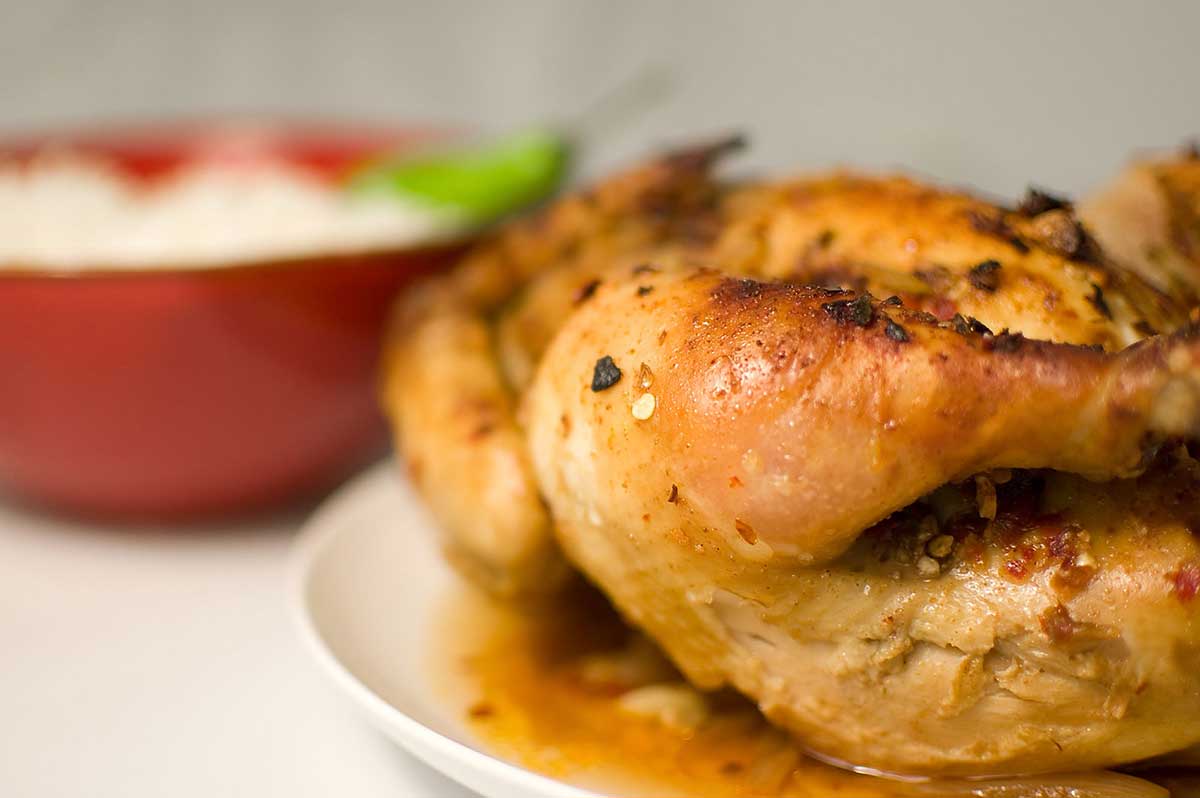 Whole chickens were on sale the other day at my local grocery store so I decided to pick one up. When it came time to cook it I was kind of at a loss for what I wanted to do. I wasn't sure if I wanted to go traditional and make something like my recipe for oven roasted chicken or if I wanted to spice it up a bit and try something a little different. When I am feeling indecisive like this, which  can actually happen quite often, I ask Ryan what he would like and as you can see, we decided to go with something a little different. First I coated the chicken with a blend of Thai seasoning, serrano peppers, fresh ginger, fresh garlic and some kosher salt. Second, I sliced some onions and a few more cloves of garlic and sprinkled that around the chicken. Third, I mixed a little chicken broth with chili paste and soy sauce and poured that over the chicken before roasting. The result was a succulent roasted chicken with just a little kick.
Another great thing about this dish is that the roasting chicken, sliced onions, garlic and seasonings make the perfect sauce to ladle over some steaming jasmine rice.