Turkey Basil Chili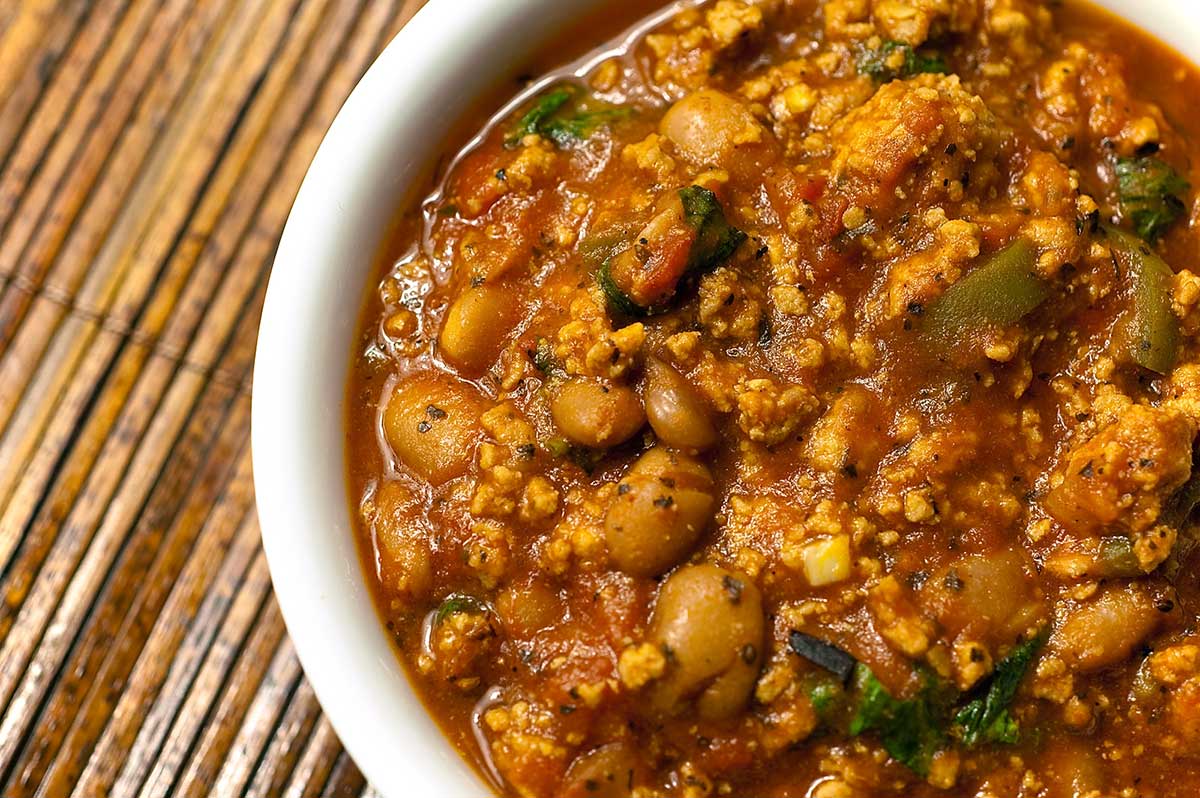 To be honest January is one of my least favorite months of the year. It's rainy, its cold and it's gray. The only good thing about January, aside from my mother in-law's birthday, is that this rainy, cold, gray weather is perfect for making chili. Which is exactly what I did this past weekend. However, in the spirit of eating healthier in the New Year this scrumptious tummy warming chili is made with turkey instead of ground beef and gets a little touch of sweetness from some basil and a kick from some jalapeno.
I got the idea to make this chili after trying some chicken chili at a local lunch spot. It is important to note that I did not have my heart set on chicken chili when I went to get my lunch. You see, I crave the old fashioned chili at this particular place. But a couple of weeks ago when I went in to get my weekly chili, they weren't serving it. Instead along side split pea and chicken noodle, they had a chicken and basil chili.
At first I hesitated. Where was my chili? I had been craving that chili all day. I did not want chicken in my chili. Let alone any basil, who puts basil in chili anyway? This was supposed to be a quick run in and grab kind of lunch, but now I had to make a decision. A decision that could change the whole rest of the day.
Okay, so maybe I am over dramatizing it just a tad. It really didn't take me more than a couple of minutes before I determined that I wasn't really in a split pea or chicken noodle kind of mood, I opted to try the chicken and basil chili. And I'm pretty glad I did. It was absolutely delicious and I was surprised that I had never thought to add basil to chili before.
When I decided to make this at home, I was going to use ground chicken, but alas my grocery store did not have any so I opted for ground turkey. If you have ground chicken you can use that instead.