Tzatziki Sauce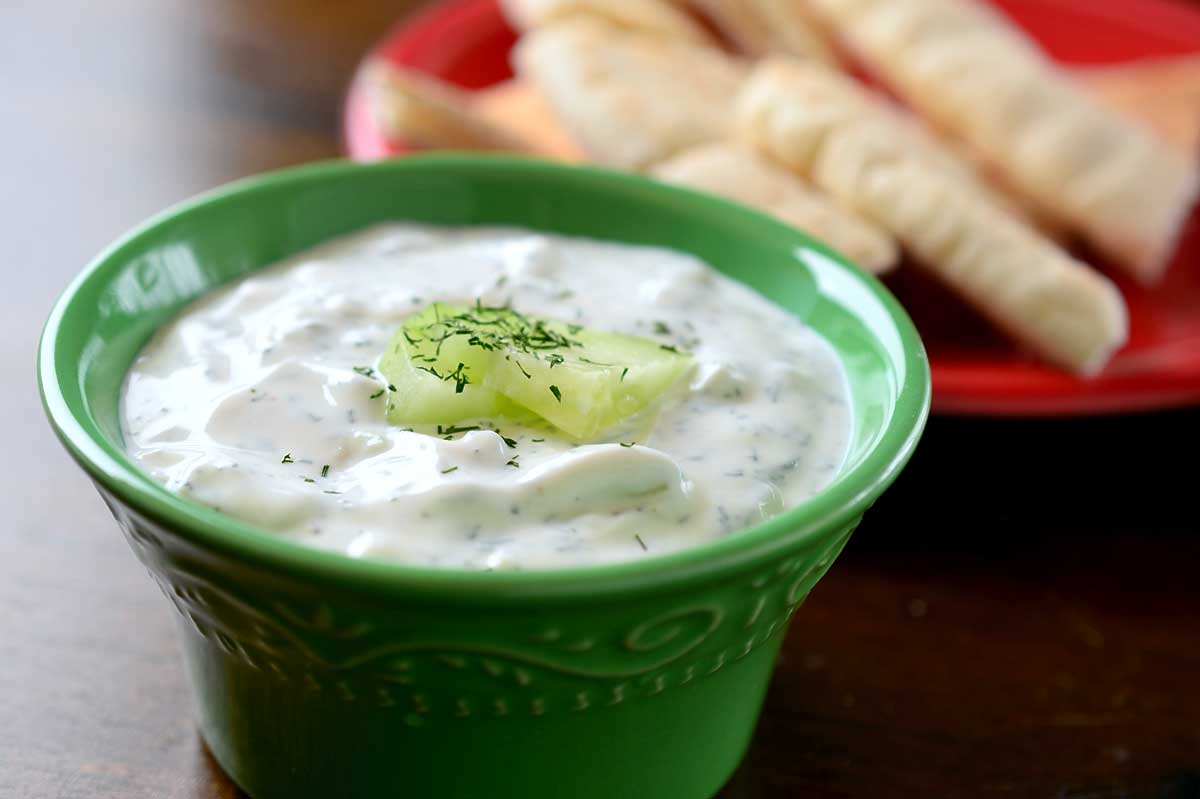 For the longest time the only sauce I liked on pita was hummus. In fact, I would often ask the server to hold the tzatziki sauce on my gyros. I'm not sure why. Maybe I just had a bad batch one time, because now, I can't get enough of the stuff. It's creamy, it's tangy, it's full of garlic and dill. It's a cool, bright dip that is quickly becoming one of my favorites.
Speaking of favorites, who else has been binge watching House of Cards?! How about that beginning?! I was not expecting that. For those of you that haven't started watching it yet, I won't spoil it for you but wow. Just wow. We're about halfway through the season already and I'm loving it more than the first season.
And if you have Netflix and are binge watching this show or any other (I totally watch Friday Night Lights every day during Kellan's naps), you've got to have some snacks to go along with it and this tzatziki sauce and some pita is perfect. Plus you don't feel quite as quilty eating it during the whole binge watching session because it's Greek yogurt so it has to be good for you right?