Vols Au Vent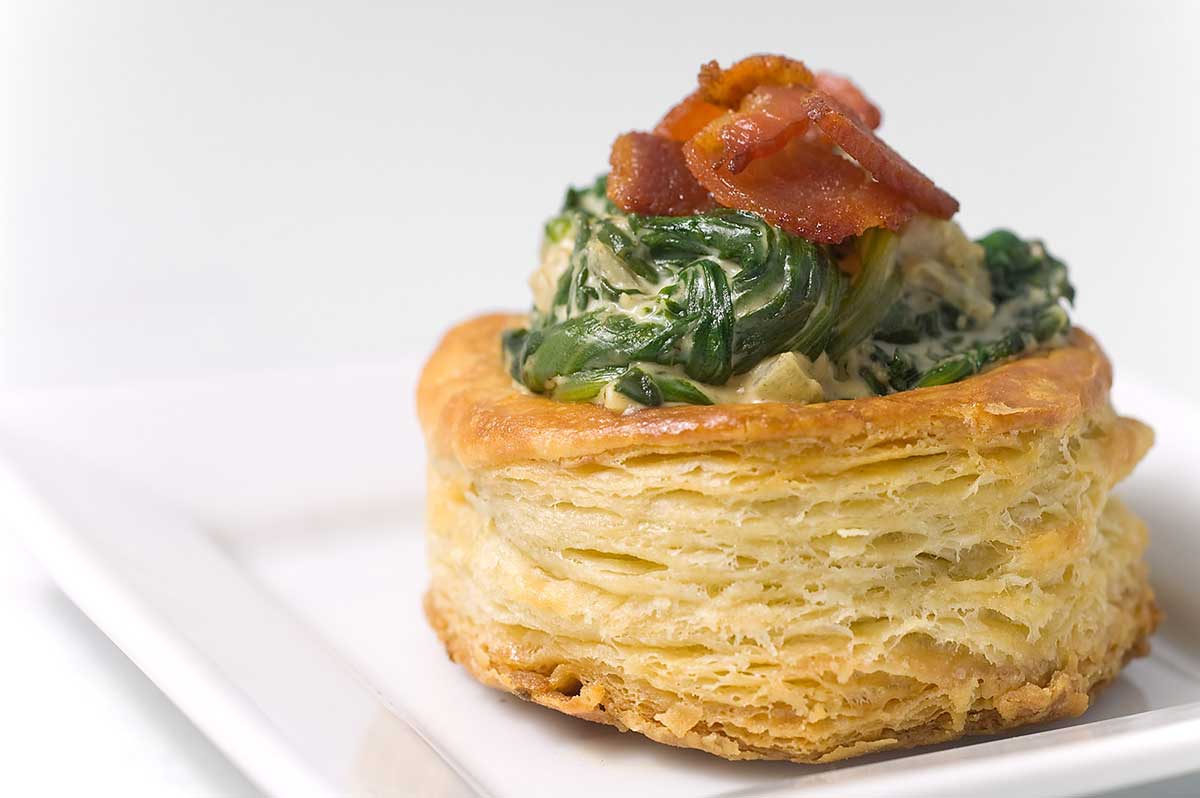 The September 2009 Daring Bakers' challenge was hosted by Steph of A Whisk and a Spoon. She chose the French treat, Vols-au-Vent based on the Puff Pastry recipe by Michel Richard from the cookbook Baking With Julia by Dorie Greenspan.

I will have to admit that when I saw the challenge for this month I was truly considering sitting it out. Not only was I super busy with the trip and everything, truth be told I was down right intimated by the thought of making a puff pastry. It is something that seemed so elusive and difficult and the recipe seemed so long. However, after a few encouraging words from some fellow daring bakers I gave it a try. It was a lot easier than it looked and I was very pleased with the results.
I decided to halve the recipe and still had plenty. I froze one half of my batch to make later and I used the other half to make a savory Vols-Au-Vent. For the filling I made a quick creamy spinach and bacon dip. The creamy texture of the dip was a nice contrast to the crispy flakiness of the puff pastry.
Enjoy!