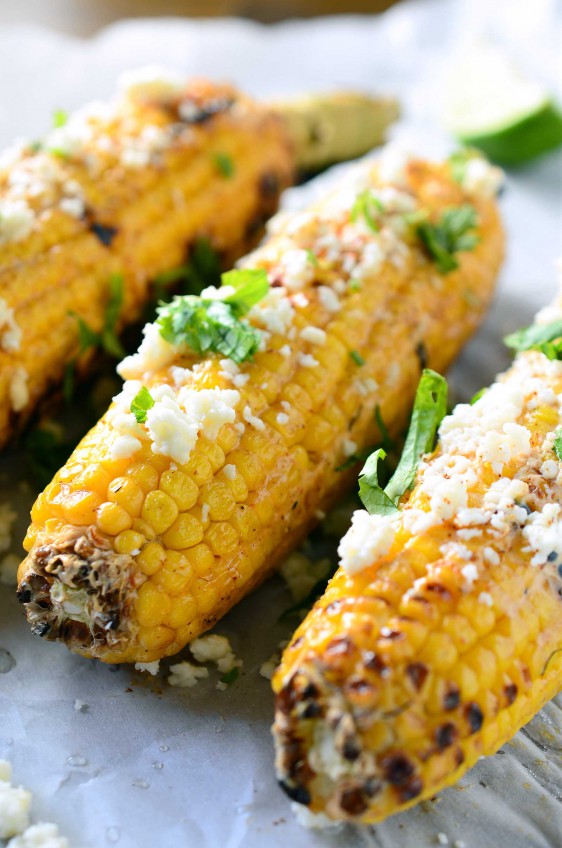 Cheesy Mexican Street Corn
This cheesy Mexican Street Corn topped creamy chili sauce, fresh cilantro, lime and crumbled cotija cheese is kinda messy but TOTALLY worth it.
Preheat a grill to medium-high heat.

Whisk together mayonnaise, sour cream, chili powder, garlic powder and salt.

Place the corn on the grill and cook 10 - 15 minutes or until tender. Being careful to turn every few minutes so it doesn't burn.

Remove corn from grill. While still hot liberally spread the creamy mixture over the corn. Sprinkle with cotija cheese, fresh cilantro and a squeeze of fresh lime. If you want it a bit spicier, add another sprinkle of chili powder. Serve immediately.
Keywords:
corn, summer, Vegetarian