Asian Pork Meatballs with Soy Garlic Dipping Sauce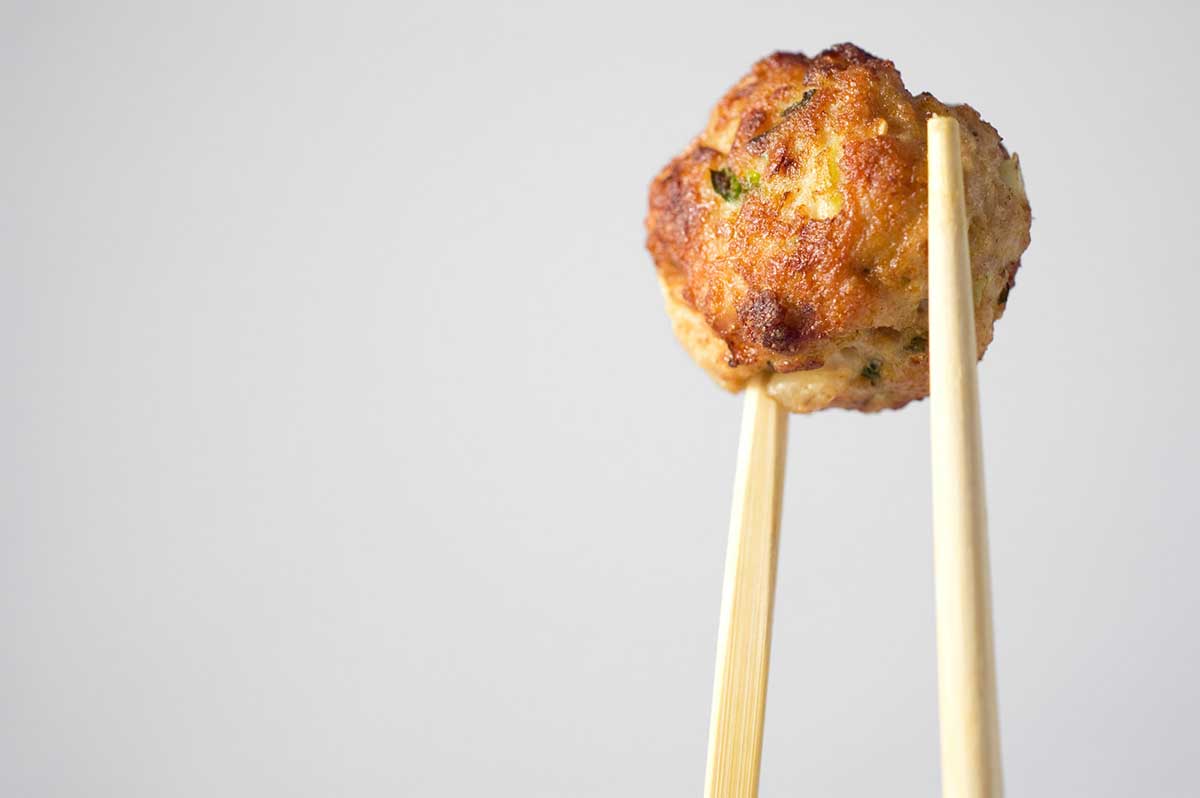 My plan was to share all 4th of July recipes with you this week, but I made these last night and I couldn't resist sharing them with you today. They were that good. I was inspired to make these by a meal that Ryan ordered when we visited an Asian restaurant recently. These meatballs include tender pork, fresh ginger, garlic, cilantro, sesame seeds and serrano peppers. While they were wonderful on their own, I decided that a simple dipping sauce would only add to the deliciousness.
I did choose to fry these meatballs because I wanted a crispy golden brown outside with a tender flavorful inside. If you would prefer to bake them, I would recommend drizzling them with a little olive oil before cooking them in a preheated 350 degree oven for about 30-35 minutes or until cooked through.