About me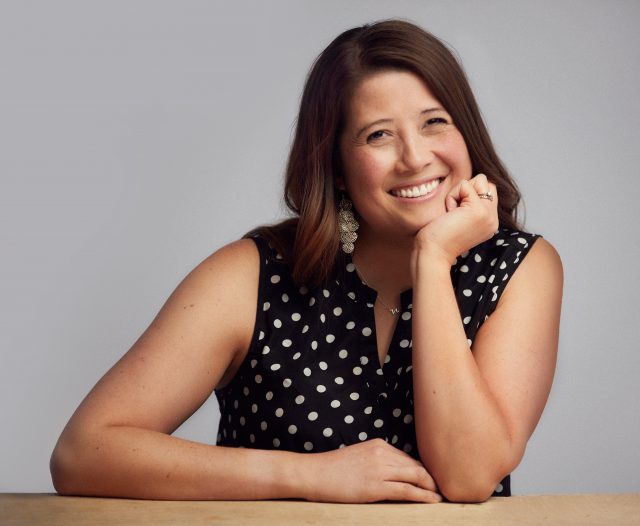 Hi! Welcome to Life's Ambrosia where dinner is served and memories are made. 
I am Des Kazda, the founder and creator of Life's Ambrosia. I am married to my high school sweetheart, the mother of two boys and we call the beautiful Pacific Northwest home. 
Food is the center of so many of my memories, whether it's cooking Thanksgiving dinner with my mama, making chicken curry with my Dad or making waffles every Saturday with my kiddos. When I think back on my fondest memories, they almost always involve food. 
My very first memory of making food for someone that wasn't family was making microwaved meatballs for my neighbors when I was 9. They were probably terrible, but it ignited something in me: A desire to cook food for people, a desire to share food with people and make memories while doing it. 
Since starting this blog in 2008, I have developed and shared over 1000 recipes and have helped millions of people create food memories of their own. 
Whether you're looking for quick and easy weeknight meals, memorable holiday dinners, game day snacks, backyard BBQs or soulful Sunday Suppers, you'll find everything you need right here. 
Education and Experience: 
For those wondering, yes, I do have a college degree. No, it's not one that I really use. It is in history and anthropology and while it may not relate directly to food, learning about the history of cultures around the world, also showed me that I was really interested in the role that food played.
So instead of becoming a history teacher, I have spent the majority of my adult life in the industry that inspires and interests me: food. 
I was a hostess and server at a seafood restaurant for 6 years. During that time, I developed an ability to figure out what kind of food people want to eat. What they responded well to. This experience drives much of my recipe development process. 
Following my restaurant work, I worked in the corporate office of a restaurant company. I worked in the marketing department on newsletters, promotions and I even handled guest complaints (yes, someone somewhere reads your comment cards!). While there, I also got to pick the brains of the chefs about various things including wine pairings, cooking techniques and what kind of steak you should eat if you have to (gasp!) eat it well done. (Answer: Ribeye because it has more fat, therefore has more flavor even when cooked well done). 
After having my first child this blog became my business. I have now been a recipe developer, food photographer, videographer and digital marketer for over a decade. 
Even with all of this experience I'm still reminded daily that at its core, food is memories. And I hope that when you try my recipes, they will give you memories of your own. 
Take your time, browse around a bit and feel free to email me or reach out on social media! Be sure to tag me and hashtag #lifesambrosia so I can see your creations! 
 
Let's Be Social:
Like Life's Ambrosia on Facebook.
Follow me @LifesAmbrosia on Twitter.
Follow me @LifesAmbrosia on Instagram.
Follow me @LifesAmbrosia on Pinterest.
Contact me:
DESEREE@LIFESAMBROSIA.COM
If you would like to work with me let's chat! I love working with brands. You can find more about the services I offer by checking out my work with me page.