Baked Asian Style Pork Chops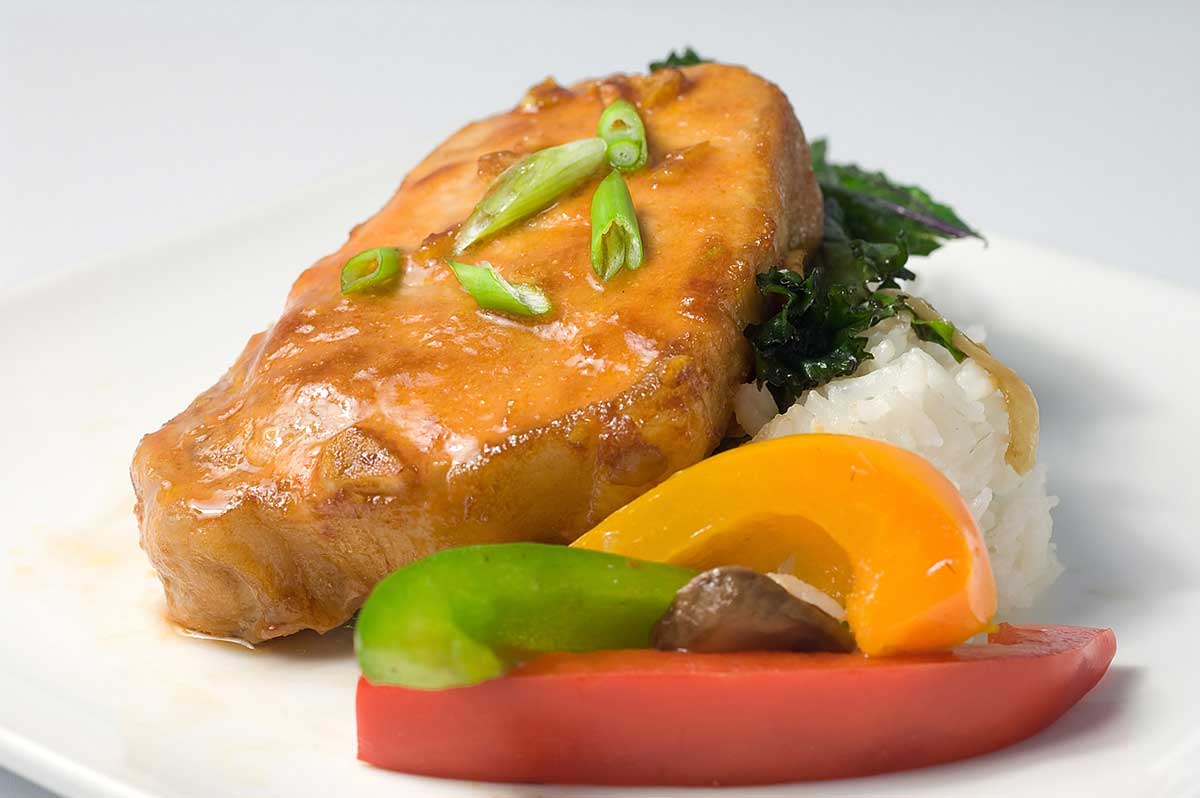 I usually try to plan a weekly menu so that way when I go to the grocery store I know exactly what I am getting. I find it saves me time and money. This past Sunday was no different. I had my menu planned out and bought everything I needed for the week, or so I thought.  I had every intention of making a dish that my dad had talked to me about, however, I forgot one ingredient so I had to quickly improvise. The original plan was to cook pork chops so I knew I would be making those, I just wasn't sure what to do with them. I thought that marinating them would be good so I scoured my refrigerator for some ingredients and came up with this delicious Asian inspired marinade.  I whisked together a mixture of hoisin sauce, siracha sauce, rice wine vinegar, garlic, ground ginger and soy sauce and poured it over the pork chops. After a few hours in the fridge, I baked them in the oven and served them along side some stir-fried veggies and jasmine rice. It was a delicious dinner.
The marinade is what makes this dish. It is sweet, savory and a little spicy, but it compliments the pork perfectly. Note that you do need to marinade these pork chops for at least 2 hours so be sure to plan accordingly.