Baked Salmon with Basil Mayonnaise and Tomatoes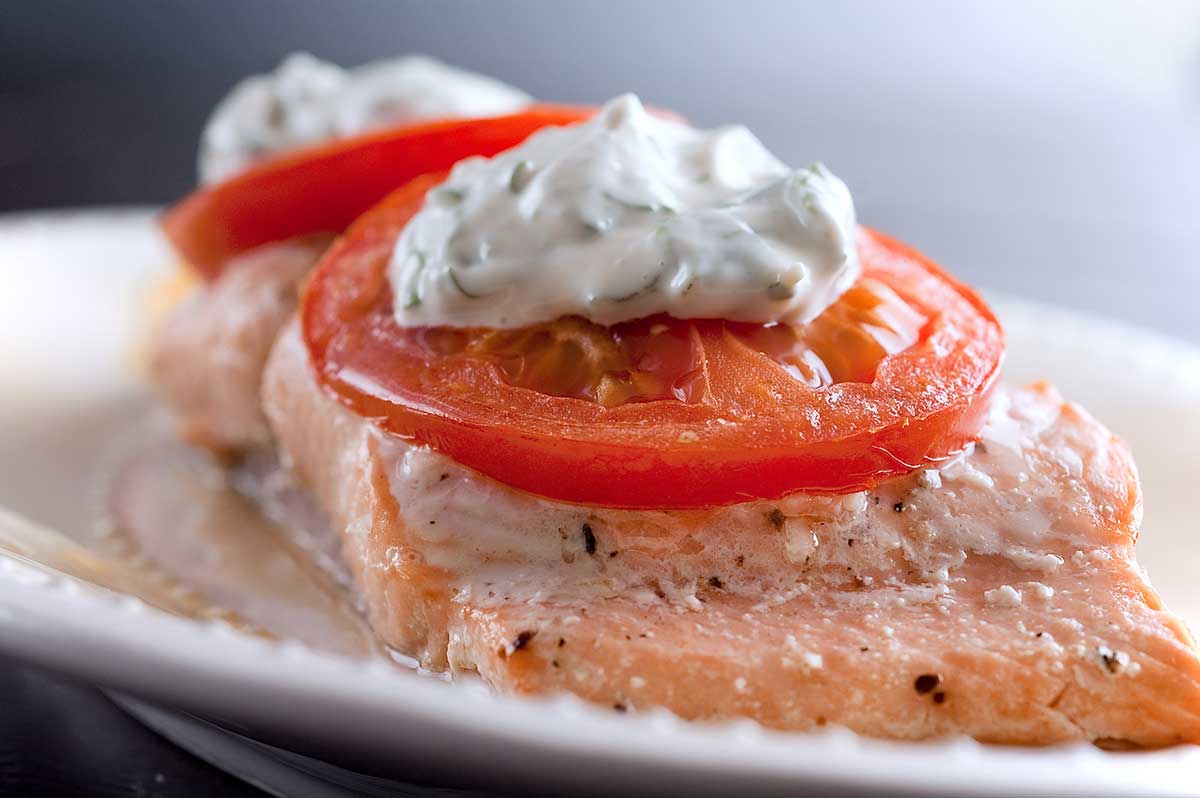 So far this year my new year's resolution to get more fish into my diet seems to be right on track. The fact that it is currently salmon season is helping a lot. I simply can't resist the beautiful pink lusciousness that is wild salmon. Now the task is to continue to think of new ways to serve it. This salmon is baked with garlic and tomatoes and then topped with a refreshing basil mayonnaise. I understand that basil mayonnaise on salmon sounds a bit odd, but trust me on this one. I wouldn't steer you wrong.

If you go looking in the condiment aisle at your local grocery store chances are that you will not find basil mayonnaise. Well at least I know that I can't. But here's the cool part, making it is incredibly easy. All you need is your favorite mayonnaise, some fresh basil leaves, lemon juice and a pinch of salt. Not only is it good atop this salmon but I'm sure it would be equally delicious on the sandwiches and burgers that are sure to grace your table in the next few months.