Cheesy Jalapeno Bacon Dip with Tater Tot Crust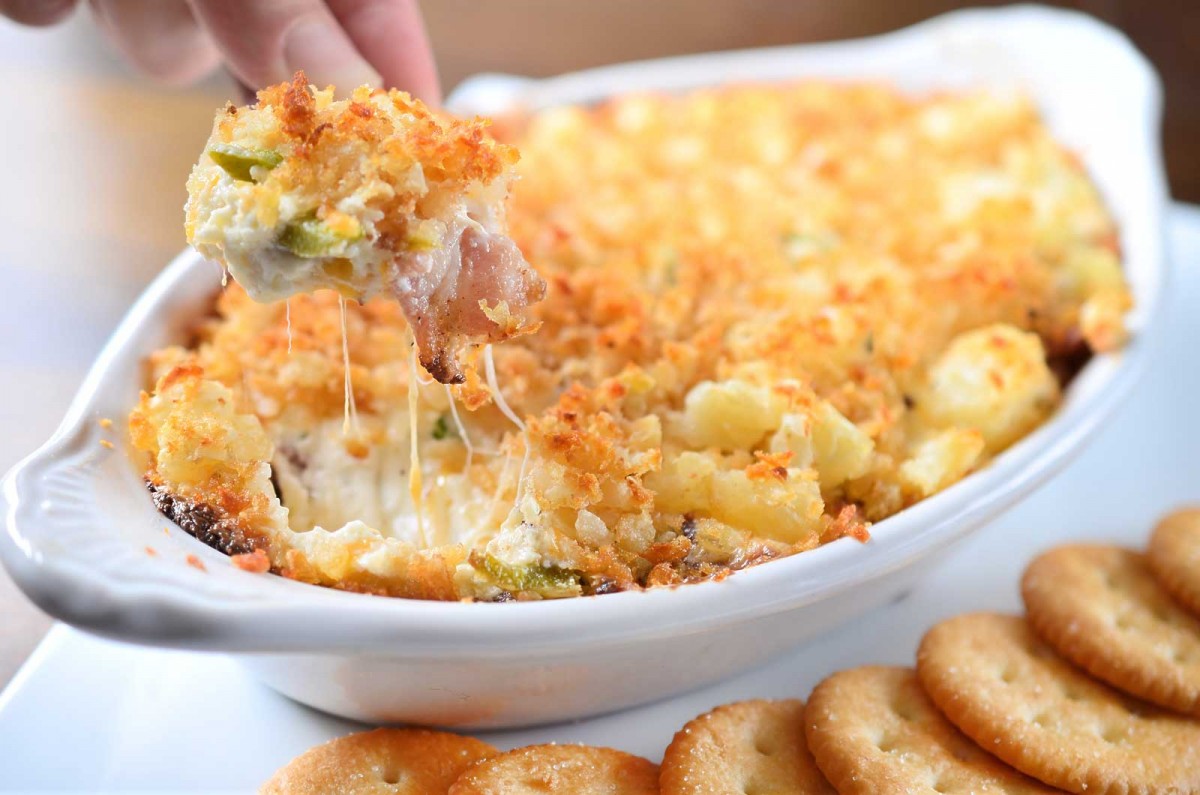 Guys. This dip. Seriously. I can't handle it.  3 different cheeses make it so so cheesy.  A jalapeno adds a little kick. Then there is bacon. And if all of that isn't enough, it's topped with tater tots and baked until the top is crispy and the dip is hot and bubbly. Say it with me now, in your best Uncle Jesse voice…have mercy.
I don't really know what possessed me to put tater tots on top of this dip.
There I was in the kitchen, minding my own business. Just mixing the cream cheese, mozzarella and cheddar cheese together. Adding the jalapeno, bacon and green onions. Piling it all into a baking dish, when just as I was about to put it in the oven it hit me, I needed something crunchy on top. But what?
Crackers? Ehhh no.
Potato chips? Ahhh don't have any…moving on.
Panko? Nah, not for this.
Tater tots? Hmmm….BINGO!
It worked so well friends. The tater tots create a nice golden crunchy crust and the cheeses underneath mixed with the bacon, jalapeno and green onions just oozes deliciousness. Don't take my word for it though. You need to experience this for yourself.
ASAP.
Seriously, stop what you're doing and make it
Trust me.