Chocolate Banana Lumpia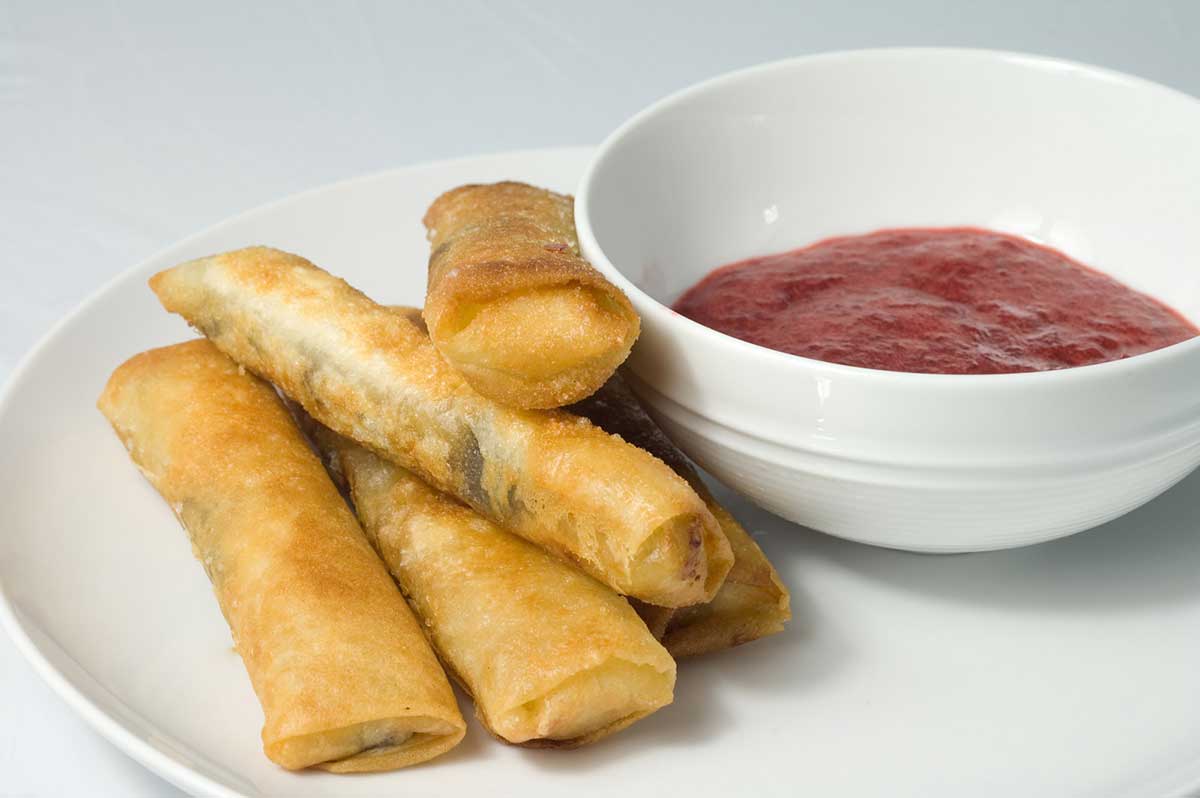 Being part Filipino, lumpia was a big part of my household growing up. What is lumpia you ask? It is the Filipino version of an egg roll. While I was growing up we always had some savory lumpia in the freezer and it was always at all of our family functions. What we never had was banana lumpia, and it wasn't until one of my old bosses asked me if I had ever made it that I had even heard of it. But after trying it recently, I feel like I was slightly deprived as a child. Who would've known that sweet bananas wrapped inside a crunchy shell could be so delicious? But being the chocolate lover that I am, I couldn't leave it at that so I added a few dark chocolate morsels to the mix and the results were delicious.
If you have never made lumpia or egg rolls at home the act of rolling them can take a little time to learn, but once you get it down it's super easy and you'll be surprised at how fast you can get it done.
We always had some kind of sauce to dip our lumpia into growing up, so I thought we should have some for this chocolate banana version. And what goes better with bananas and chocolate than strawberries? I simply combined 2 cups of sliced strawberries and 1/4 cup of sugar in a small saucepan and cooked over medium-low heat, until it reached a sauce consistency, about 15-20 minutes.