Chocolate Peanut Butter Caramel Balls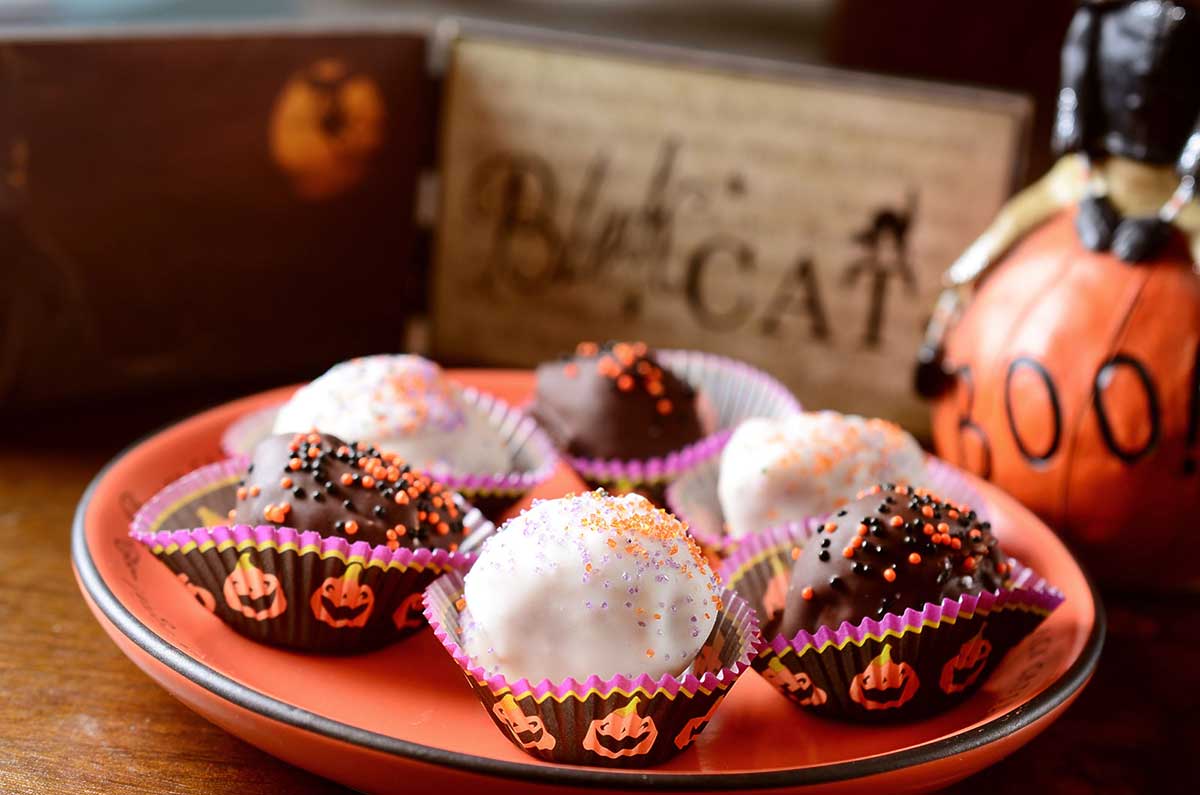 On my Monday Musings post this week, I mentioned that I failed at a cheesecake. It was disheartening. However, I still had a craving for some kind of dessert in the house. Enter these Chocolate Peanut Butter Caramel Balls. They are different then your traditional peanut butter ball because I added a hefty portion of creamy dulce de leche to the peanut butter mixture. One bite and I totally forgot about that cheesecake fail.
These little devils were almost a fail though. You see, instead of adding the dulce de leche to the peanut butter mixture, my first thought was to stick a little piece of caramel into the middle of the peanut butter ball. The result was a giant peanut butter ball with a hard piece of caramel in the center. AKA a horrible idea. So I removed all the pieces of caramel. Stirred in the dulce de leche and voila. Little bites of peanut butter, caramel and chocolate heaven.
A couple tips when making these. First, I used Adam's Peanut Butter. The only ingredients are peanuts and salt. If you use a peanut butter that already has some sugar in it you are going to want to use less powdered sugar then the recipe calls for. Second, I think it's best to chill the peanut butter caramel mixture for a bit before forming the balls.. It makes the balls easier to roll. Third, just to aid in the rolling, I had a little plate of powdered sugar sitting next to me to press my hands in. It helped keep the peanut butter from sticking to them. Finally, I am not a huge fan of using shortening to make the chocolate harden. So I took to twitter and I owe a huge thank you to Theresa at The Craving Chronicles for suggesting using coconut oil. It worked perfectly. And for those of you that fear it would taste like coconut, it didn't.