Creamy Avocado Ranch Dressing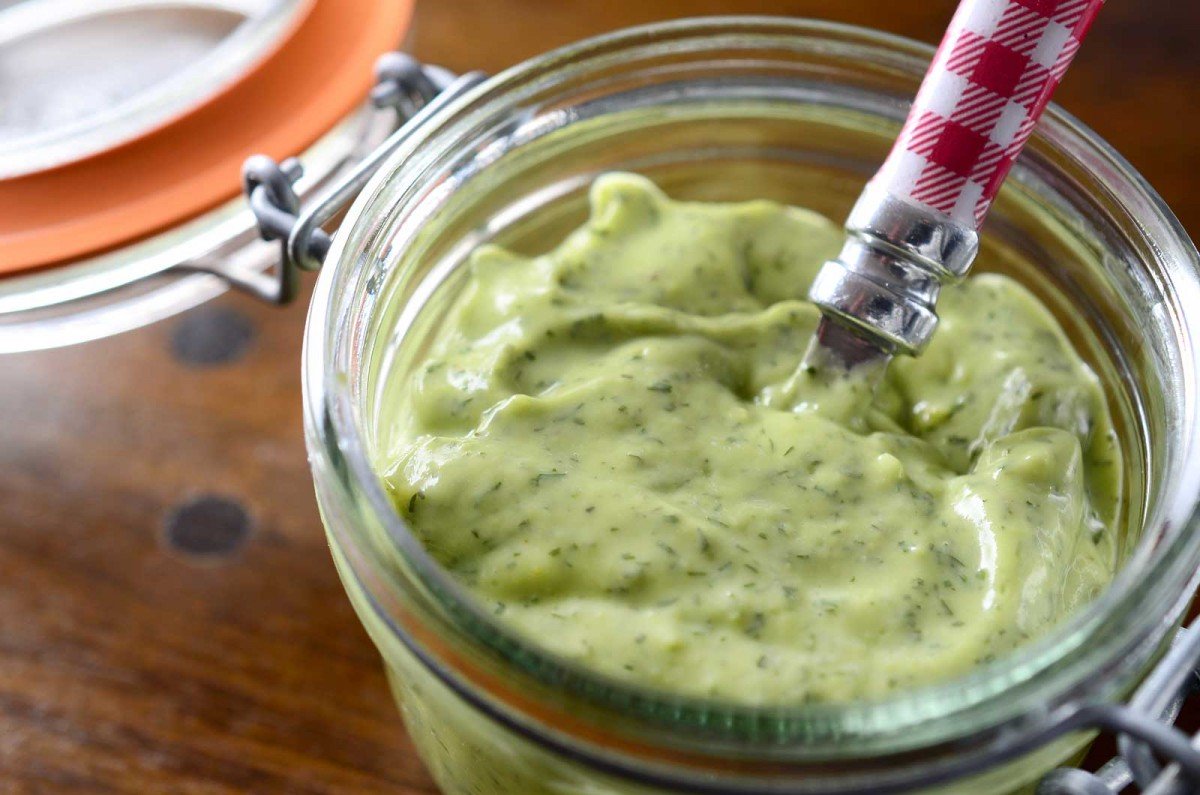 Everything is better with avocado. There. I said it. Sandwiches are better with it. Tacos are certainly better with it. Same goes for nachos. Breakfast toast. And even, as it turns out, ranch dressing. This dressing is creamy, yet at the same time tastes much lighter than your traditional ranch dressing. And without a doubt, it will be my go to salad dressing this summer.
When it comes to dressing, I have always been a ranch kinda girl. Never blue cheese. Ever. Blue cheese is too strong.  And…chunky. Oy. I am so not a fan.
Ranch on the other hand is dressing perfection. Creamy, not chunky and loaded with dill. Which I think is my favorite part.
And even though I am such a huge fan of ranch, I am not a purest by any means. Peppercorn ranch is good. Jalapeno ranch is good too. Sriracha ranch, oh mama sign me up. That is why it is so surprising that I've never tried an avocado ranch before. The avocado adds just the right amount of, you guessed it, creaminess. And you also feel a little bit better about eating it because there isn't a drop of mayonnaise in sight.
There is buttermilk though, which is why you will only feel a little bit better.