Creamy Bacon Tomato and Avocado Pasta Salad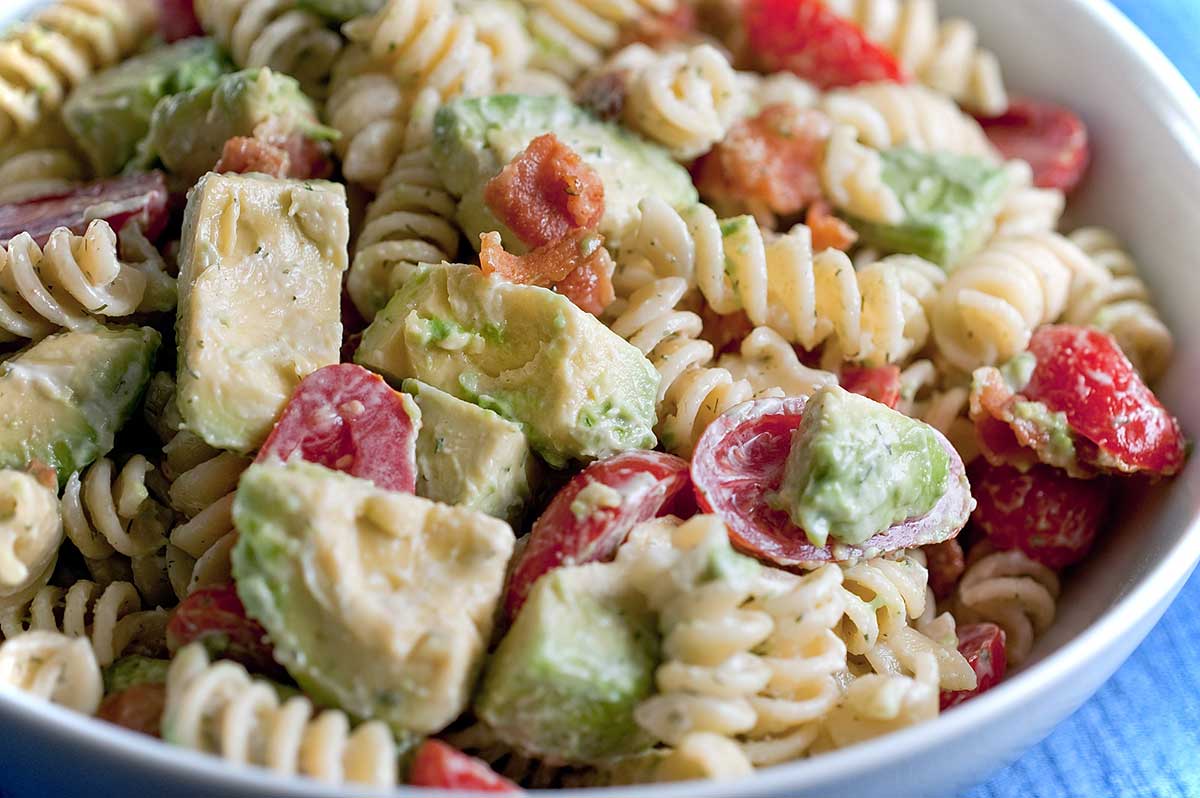 Folks today I would like to share with you what is sure to be my go-to pasta salad this summer for all the pot-lucks, BBQs and patio dinners that are sure to come up. With this recipe I challenge you to forget the box; forget the pre-made stuff at your deli grocer. You aren't going to want it after you give this a try. Just think, creamy refreshing lemon dill dressing coats perfect pasta, creamy avocados, sweet tomatoes and crispy bacon. It's like summer in a bowl.

I actually got the idea for this salad from one of my favorite sandwiches: Bacon, Lettuce, Tomato and Avocado. Sure the traditional BLT is great, but add some avocado and I'll love you for life. What can I say? Avocado just does that to me. But enough about my slightly odd obsession with one of California's greatest exports aside from Mickey Mouse, let's get back to this salad. It really is quick; you just need to let the flavors mingle for about 30 minutes or so. If you want to make it a little more in advance, my advice is to add the avocado about 30 minutes before serving. You don't want it to start to turn brown.