Creamy Tomato Penne with Italian Sausage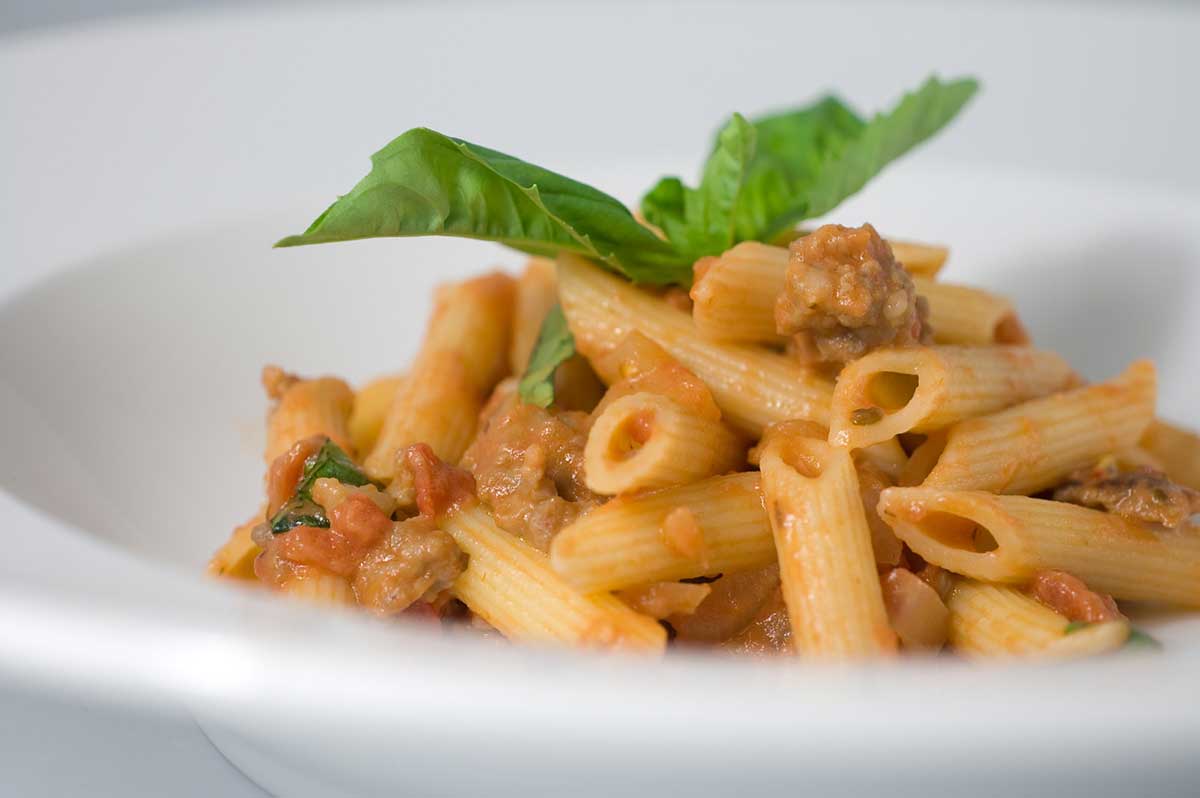 It is no secret that I love Italian food, pasta especially, so Ryan and I frequent a few Italian restaurants around town. This recipe was inspired by a dish we had at our favorite restaurant. I made a traditional tomato sauce with Italian sausage, onions and garlic. To make it creamy I added some mascarpone cheese before tossing it with the penne pasta. A little fresh basil at the end added a little bit of sweetness.
You can use any kind of Italian sausage that you would like. I prefer to use hot, but this would be just as good with mild or even sweet Italian sausage. Just keep in mind when you are seasoning the sauce that the sausage can be kind of salty so you will want to adjust your salt accordingly.