Farro with Shrimp, Bacon, Mushrooms and Spinach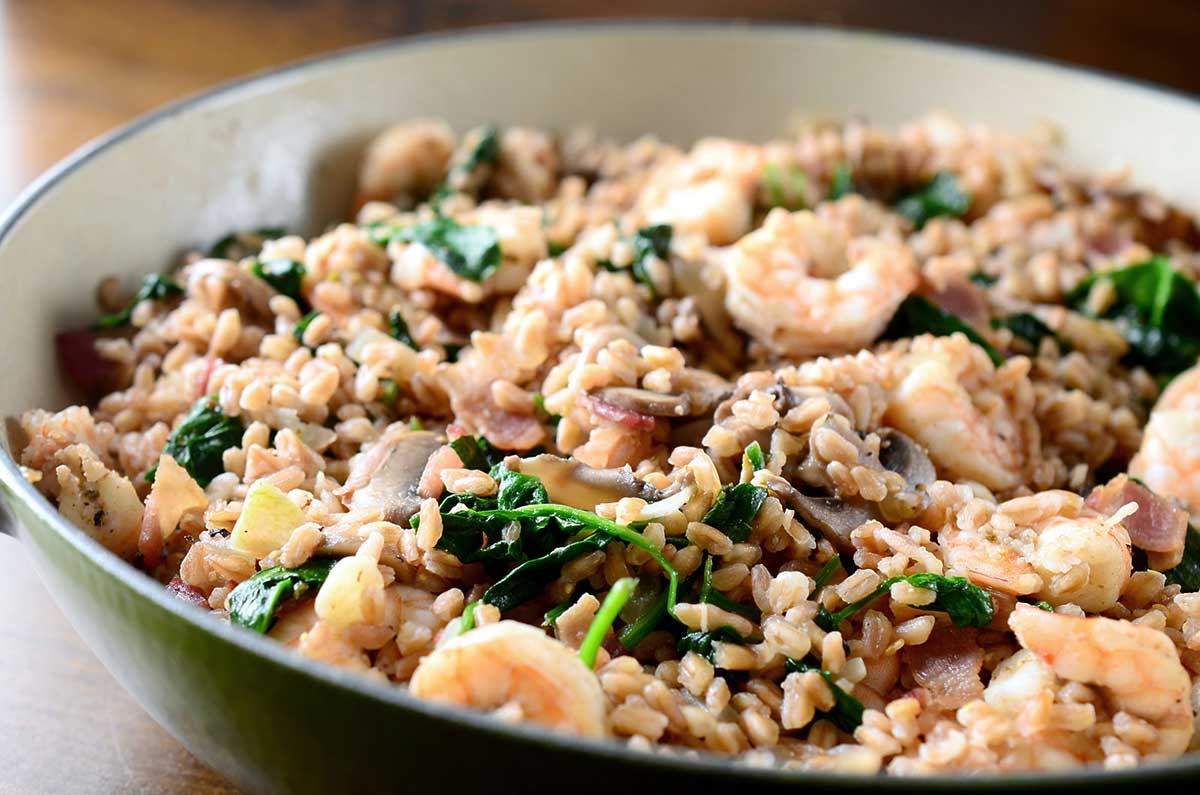 Hi everyone! I hope you all had a fantastic holiday. We did. There was family, friends, laughter and food. Oh was there food. So. Much. Food. So much rich food that I decided today would be a good time to share something a little different than the food we've been munching on the past few days. Something perhaps a little lighter but still full of flavor. Enter this Farro with Shrimp, Bacon, Mushrooms and Spinach.
I bought a giant bag of farro at Costco and have been bound and determined to find many different ways to use it. So far I've had a couple successes including this Farro, Cranberry and Goat Cheese Salad and now this.
I have a little saying that I live by "All good things start with onions and garlic sauteed in a little bacon drippings." This recipe is no exception. The wonderful flavor continues with hearty farro, tender shrimp, crispy bacon, earthy mushrooms, spinach and white wine.  It also gets a little kick from some crushed red pepper. Sounds pretty darn good right?