Fettuccine with Sausage, Peppers and Onions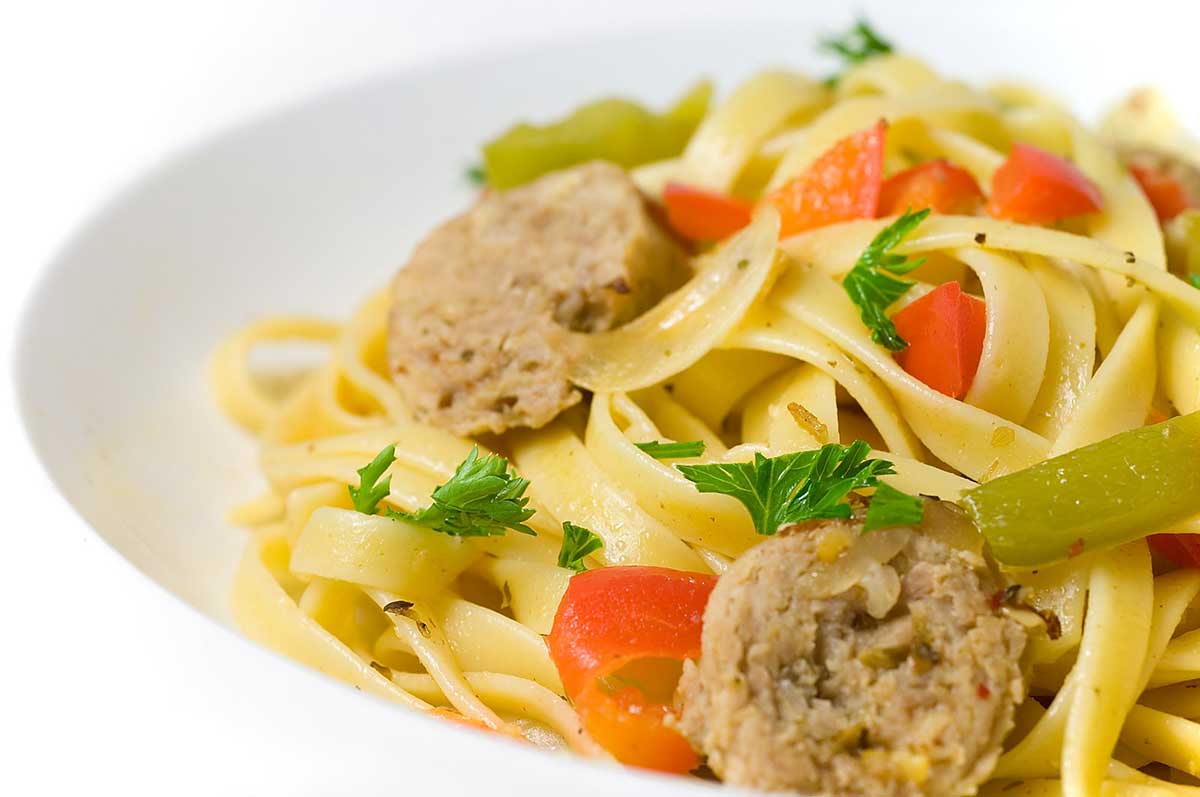 I don't know quite how to start this so I am just going to throw it out there. This pasta is good. Real good. So good, that when I was eating it I was thinking to myself  "I may never need to make another pasta dish. And forget ordering pasta at a restaurant." Alright maybe, I wouldn't go quite that far. But let me explain. We all know how good a traditional sausage, pepper and onion sandwich is right? Well as it turns out, when those same ingredients are sauteed with garlic, crushed red pepper, oregano and a little white wine, it makes a simply scrumptious pasta too.
I decided to use turkey Italian sausage links for this pasta because I wanted something a little lighter than traditional Italian sausage. If you cannot find turkey Italian sausage feel free to substitute regular pork sausage. If you use pork, you can omit 2 teaspoons of olive oil and simply use 2 teaspoons of pan drippings.
Tip: Because the pasta will be simmering in the sauce for a few minutes, be careful not to over cook your pasta or it might get mushy.