Garlic Fries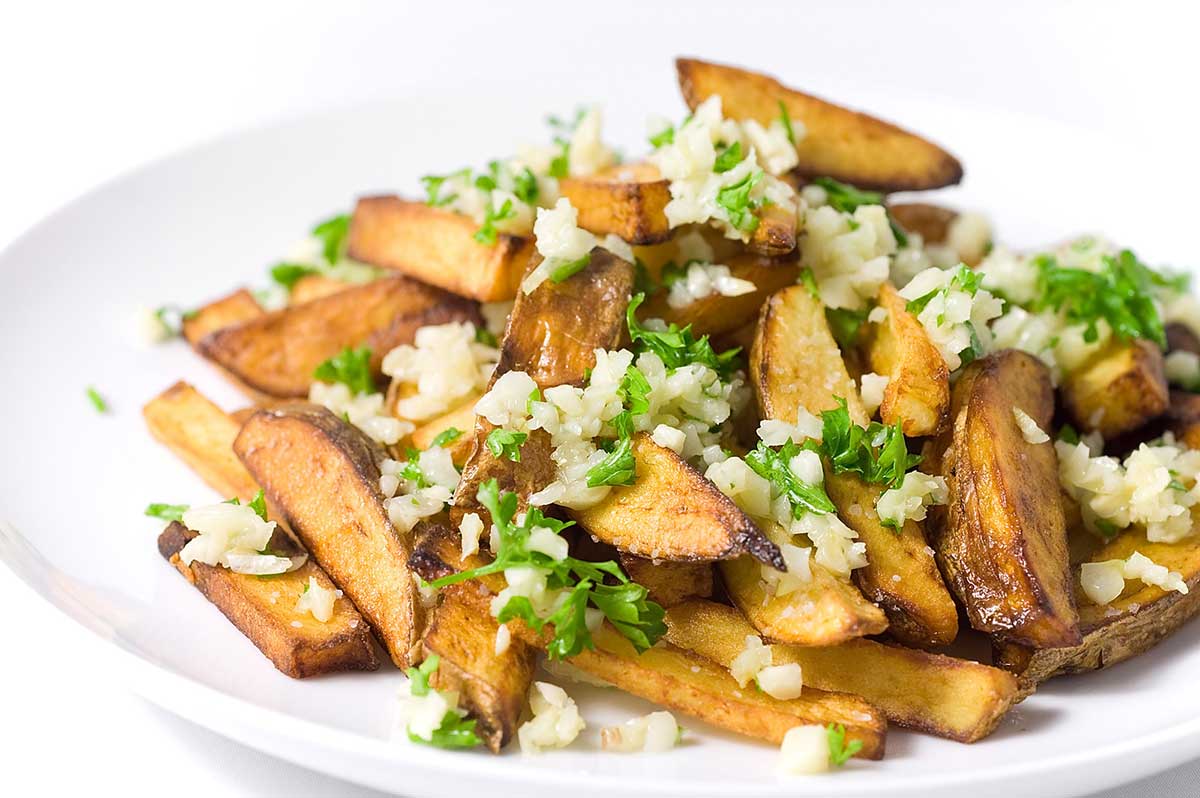 Non-garlic fans, if you exist, will probably want to stop reading right now. Chances are you will not be interested in what I have to say. Garlic fans on the other hand, just might fall in love.  To you, this may be heaven on a plate. There is no holding back, these yukon gold french fries are fried in garlic oil and then topped with chopped garlic. I threw in a little parsley to add freshness and maybe help a little with the garlic breath. However, I still wouldn't eat these on a first date.
I was first introduced to garlic fries at a Mariners game. The smell grabbed me as I was walking to my seat, I stopped my husband and said "I don't know what those are but I need them." Being the sweet, garlic loving husband that he is, he immediately bought us some. We proceeded to devour them and ever since then we've made it a point to get them whenever we're at a game.
Recently, I came across a technique for cooking french fries at home that was mentioned in Cooks Illustrated awhile back. This technique goes against all others as it suggests placing the raw potatoes in cold oil and then cooking them over high heat. As the oil heats it cooks the french fries. It sounded much easier than the traditional double fry technique so I wanted to give it a try. And because of my love of garlic fries I wanted to try it with them first.
Since there was going to be loads of garlic in this recipe, I thought a little more couldn't hurt so I made a quick garlic oil and mixed that with unflavored oil before frying.  It added just a little more garlic flavor. Since the oil needs to be cold for this process, I made the garlic oil a couple of hours before hand.