Garlic Lime Chicken Wings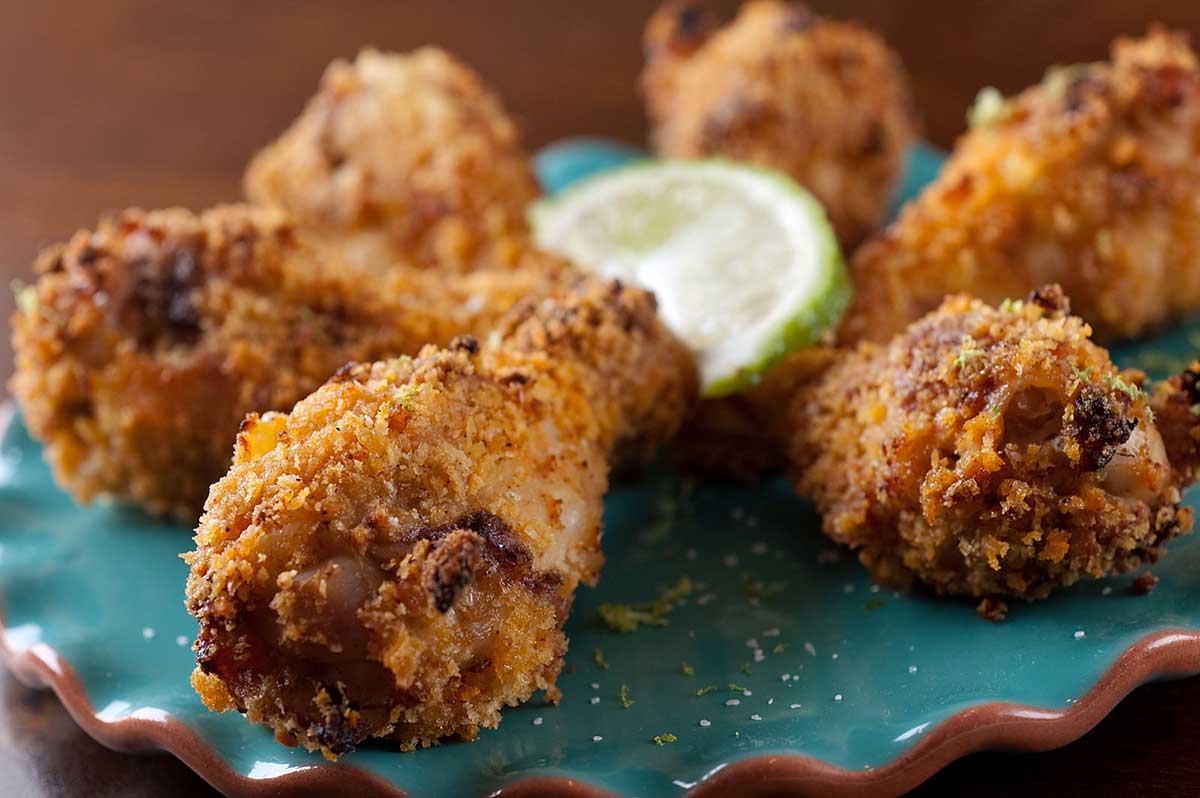 With the Super Bowl just around the corner, I got to thinking about recipes that I could make for game day. Besides the commercials, the food is my favorite part of the Super Bowl anyway. Shocked? I doubt it. There are dips, chips, drinks, and all kinds of snacks, but a Super Bowl party is not a Super Bowl party without the grand daddy of all super bowl food: chicken wings. And for this year, I've got a little twist for you.
Once again Facebook has come through with another great idea. I asked people how they like to sauce their wings and got a plethora of responses. From Old Bay seasoning, to Parmesan ranch, to jerk seasoning, I now have so many wing recipes to try.  Last night I settled on a variation of a garlic/lime version that someone suggested. I decided to add honey for some sweetness and some chili powder and cayenne for that kick that everyone expects from chicken wings. You can bet that these will be at our super bowl party. What will be at yours?