Grilled Cheese and Tomato Sandwich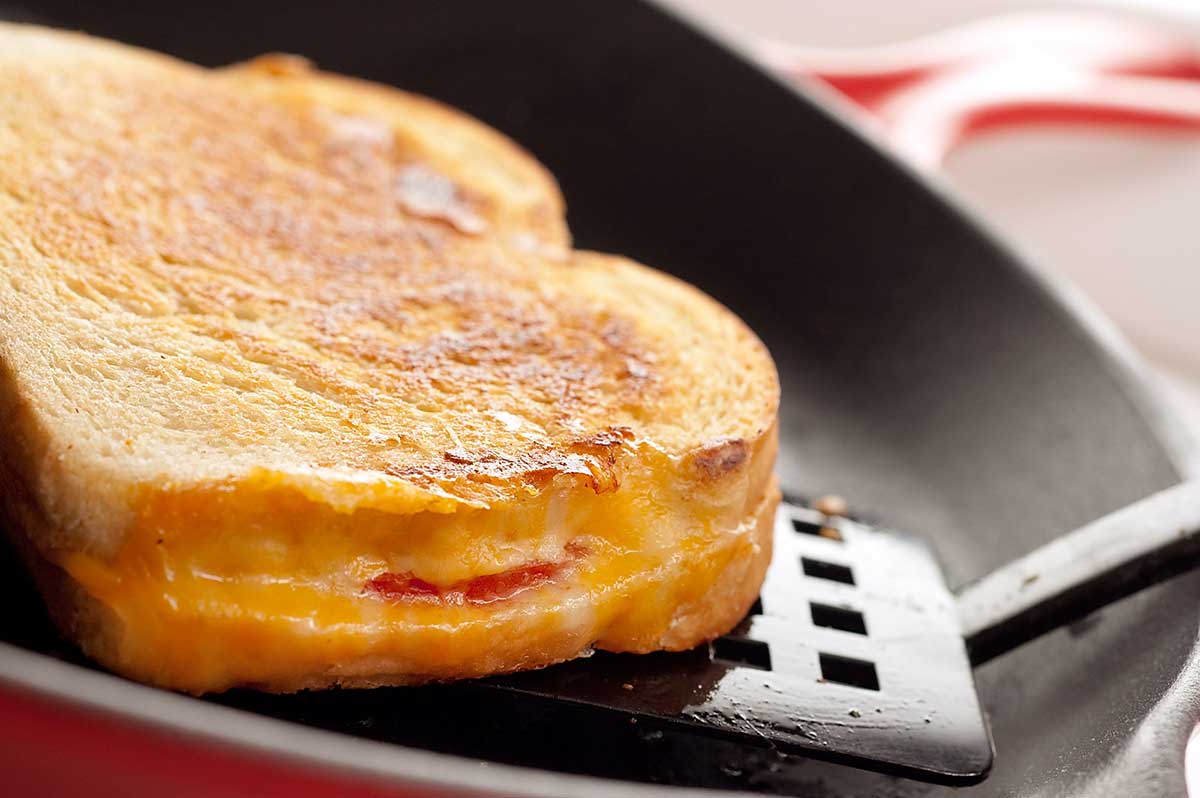 Have you ever read about some kind of food and immediately pictured yourself savoring every last bite of it? This happens to me from time to time. This sandwich is a perfect example. I'm currently reading a book where the main character is constantly eating a sandwich with ooey-gooey melted colby and cheddar cheese with sweet tomatoes sandwiched in between. After the 4th mention of it in the book, I had no choice but to make it on my own. Can you blame me?
In the book, the grilled cheese sandwich acts as a form of comfort for the main character. This is something that I can totally relate to. Even though it is often viewed as a kid food, I have always found a perfectly grilled grilled cheese sandwich one of those meals that always satisfies. I'm not sure if its the buttery bread or the melted cheese, but whatever it is after I've finished it I've always got a smile on my face.