Habanero Chicken Tenders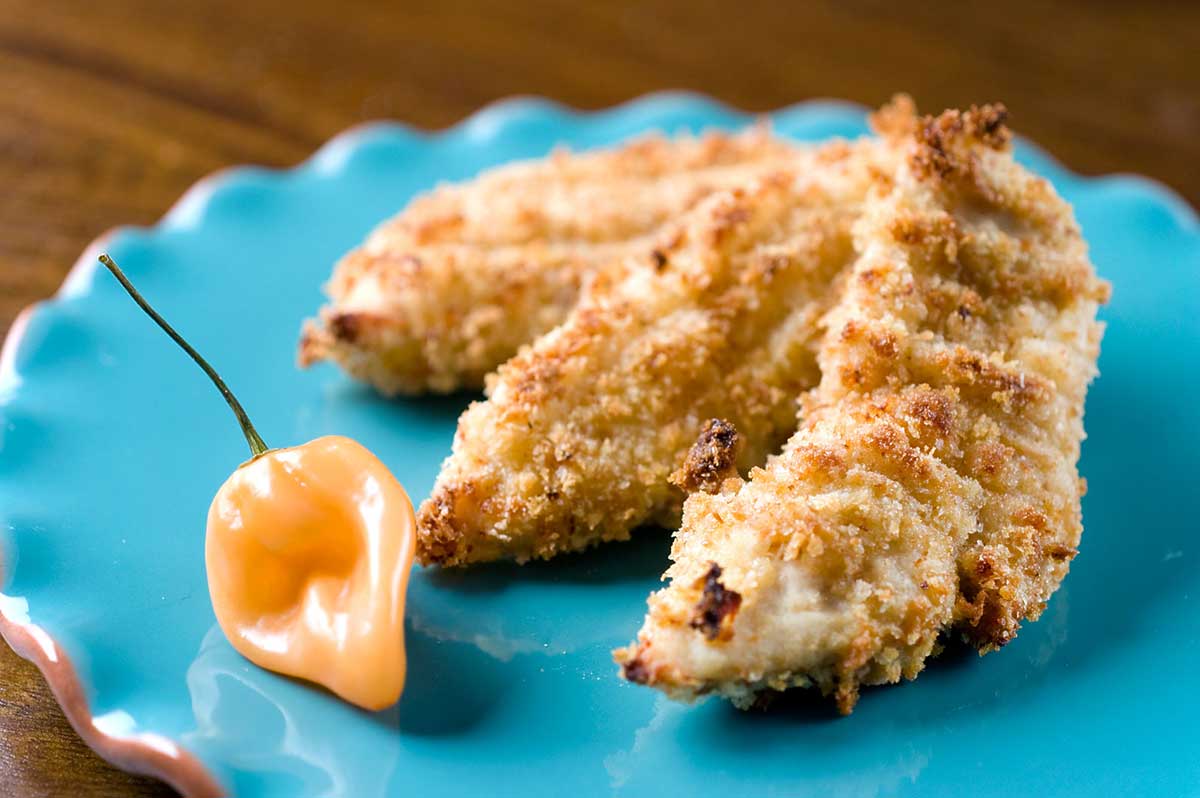 As I enter the third trimester of this pregnancy, things are starting to get a wee bit uncomfortable. Sleeping is difficult. Jeans tight. And although I have an appetite like a horse, I can't seem to eat as much as I once did. Everything just feels a bit, let's just say, squished. However, one thing I am thankful for is the lack of heartburn. It hasn't really set in yet. I've had a couple of episodes but not the constant version that some of my friends have had. This is good because I can still enjoy spicy food. Spicy food like these habanero chicken tenders.
Habanero is an interesting pepper, yes it is very very spicy but it also has a bit of a sweetness to it, I like to think that it balances out a bit. However, with that said, it doesn't take much habanero to make any dish spicy. So while I did have two in my refrigerator, I decided to only use one. It was plenty hot for my taste. If you want to keep the habanero flavor but lose a bit of the spiciness remove the seeds. And remember, do not, I repeat, do not, touch your eyes after handling the pepper until you've washed your hands. Or better yet use gloves when handling. Habanero in the eye is not such a pleasant feeling…trust me.