Honey Mustard Chicken Tenders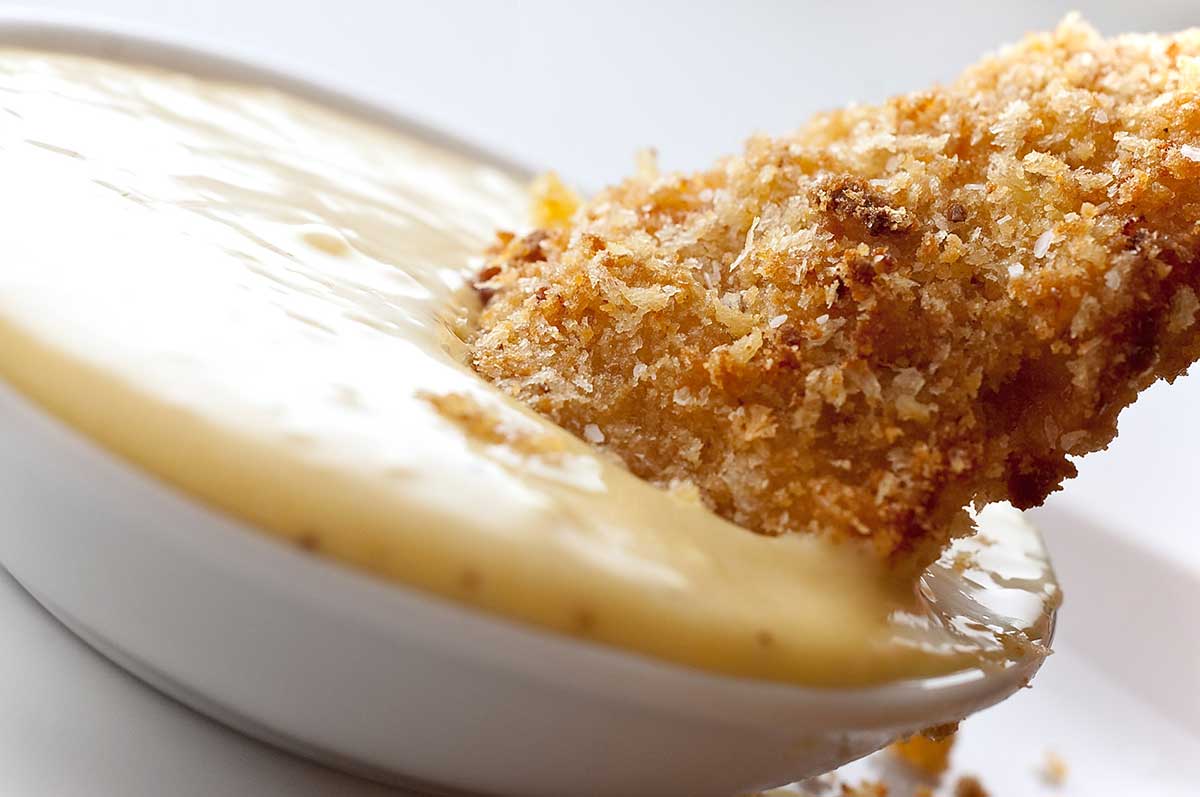 Honey mustard is always a must with chicken tenders in our house. For that reason, it is shocking to me that I never thought to combine the two before cooking. That's right, these crispy lovelies are marinated in honey mustard dressing for a couple of hours so that the tender chicken soaks up all the sweet tangy flavor of the dressing. Then, like my sriracha chicken nuggets, these little devils are coated in panko bread crumbs so that they crisp up very nicely in your oven, not your fryer.
I started making my own honey mustard dressing a little while ago. It is so simple and you probably have all of the ingredients on hand right now. All you need is: mayonnaise, mustard, vinegar, honey and salt and pepper. Simply whisk all of them together and viola! Honey Mustard dressing. Pretty easy huh? And since we can never get enough honey mustard flavor, I suggest making a little extra for dipping the chicken tenders in.