Jalapeno Lime Potato Chips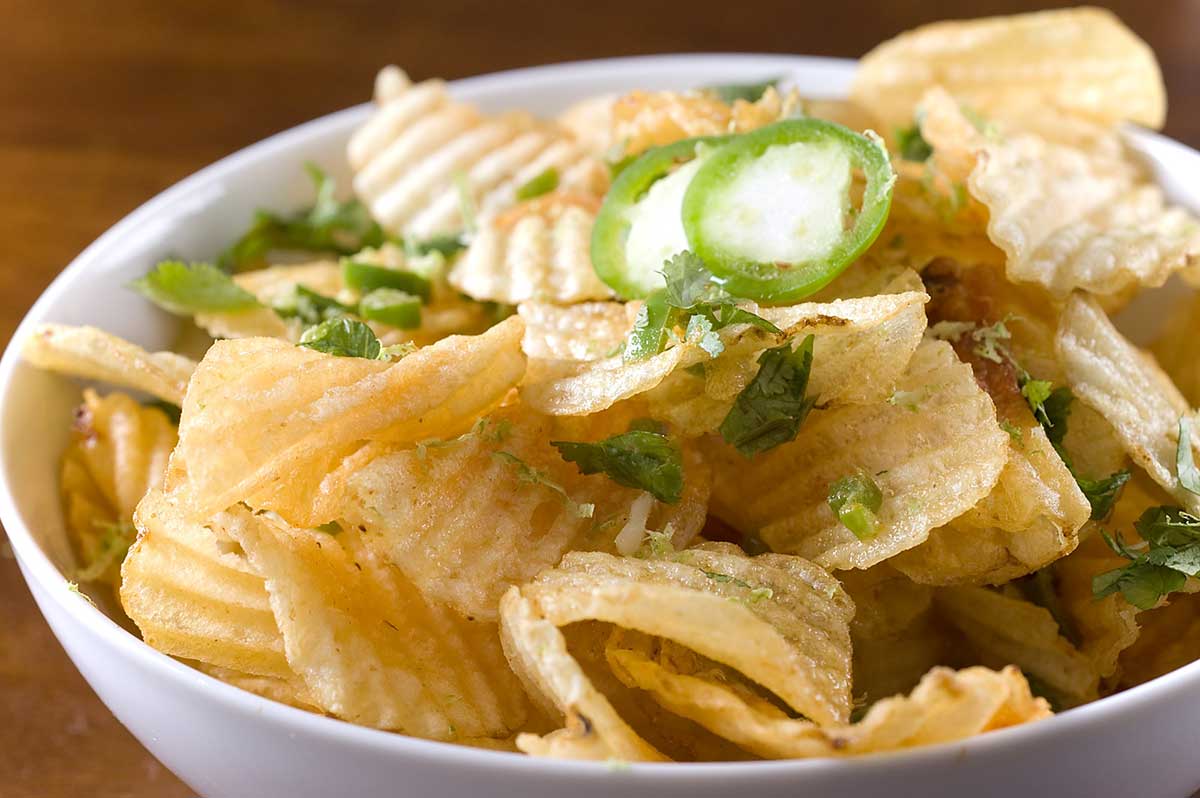 Alright it's crunch time now. If you need one last recipe for your Super Bowl party menu, then boy have I got one for you. It's easy, peasy. I'm talking 2 minutes and you're done. Perfect to make sure that you can get into the living room in time to watch kick off and more importantly, make sure you don't miss any of the commercials.
After I made these Garlic Chips for my friend's bridal shower, I immediately started thinking of other ways that I could gussy up regular potato chips. It is such an easy way to make a flavorful snack. It has taken me a while, but I finally started experimenting again. Like my original experiment, these chips do have plenty of garlic but the real stars are the spicy jalapeno, the smokey cumin and the cool citrus lime flavor.