Kimchi Fried Rice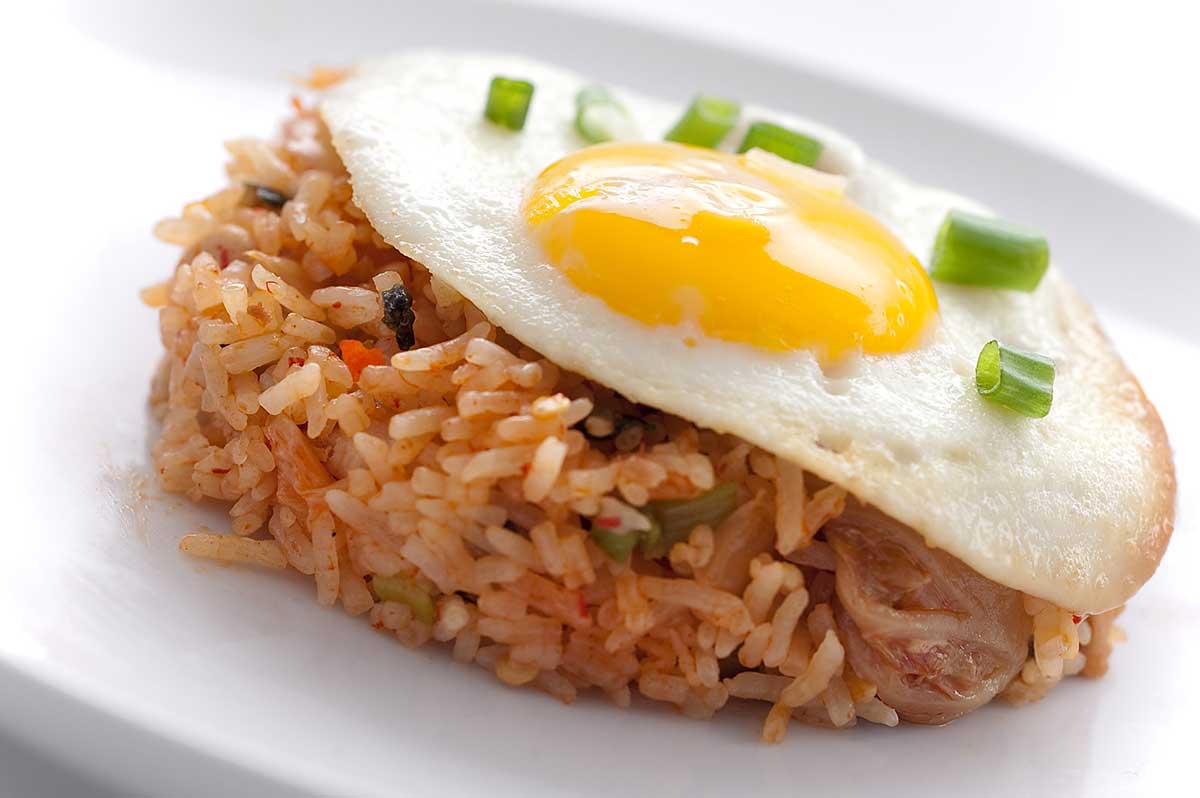 I truly do love working on this blog but sometimes creating and writing new recipes to post to the blog five days a week can be a little draining on the creativity department. Sometimes I sit down to write my weekly menu and the paper remains blank for quite some time.  During times like this, I turn to family, friends and in the case of this fried rice, you all to give me some inspiration. You see back when I posted my recipe for Andouille and Shrimp Fried Rice a reader suggested that I try kimchi fried rice with a fried egg on top. Well, now is my chance to say thank you, because man on man was it good.
I personally have not had much experience with kimchi. Just in case you haven't either, it is a popular Korean dish of fermented vegetables with seasonings. Most commonly the vegetable is cabbage and it is usually a little on the spicy side.  While it sounds like it might be a more exotic ingredient, I was able to find some at my local super market with no problem. It was in the refrigerated produce section. They had a spicy and a mild version, because I like heat I went with the spicy but you could always opt for the mild version to keep the spice down.
Note: This, like most fried rice, is best made with cold day old rice.