Lemon Pepper Shrimp with Fusilli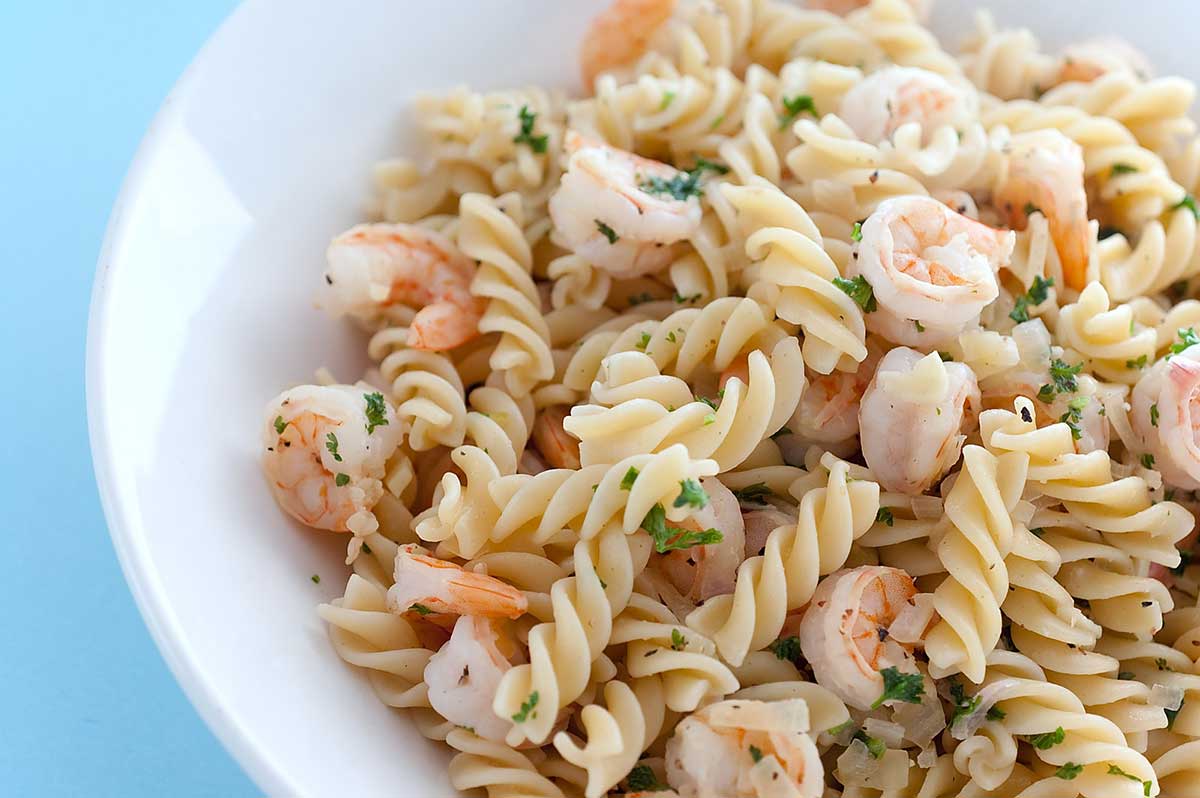 Everyone needs a good quick meal every once in a while. Things get too busy but alas we all need to eat. I happened to have one of those days this week. This super easy pasta saved the day. It cooks in about the time it takes you to boil the pasta and has all kinds of goodies like lemon pepper, shrimp, shallots, garlic and wine.
If you've browsed my pasta recipes you can see that I often lean towards the long pastas. I love linguine, spaghetti and fettuccine. But for this pasta I wanted something a little bit lighter yet still filling. In comes fusilli, or corkscrew pasta. The little crevasses soak up the white wine garlic sauce very nicely. If you don't have any fusilli, any other short pasta, such as penne will do.