Marinated Beef and Veggie Skewers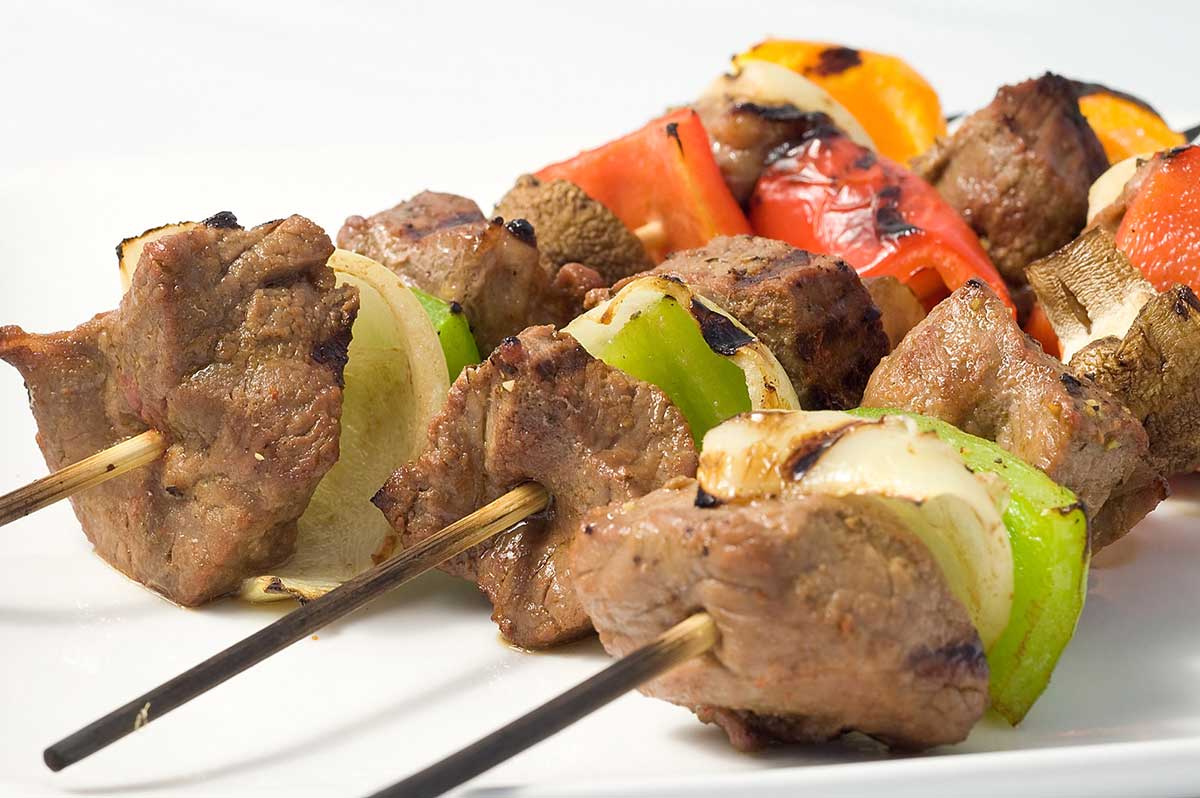 Whether you call them skewers or shish-kabobs, food on a stick is always a popular summer time food. They are easy to assemble, cook and eat.  You can pretty much put anything on a skewer, grill it and I will devour it. For this recipe I marinated some tender top sirloin in a mixture of Worcestershire, garlic, cayenne pepper, dijon mustard and red wine vinegar. I then placed them on skewers with bell peppers, onions and mushrooms. They were both colorful and delicious.
I chose to use bell peppers, onions and mushrooms because they cook relatively quickly on the grill and the flavor of grilled peppers is one of my favorites. But you could substitute whatever veggies that you like. I think that zucchini and cherry tomatoes would also be nice additions to this.
One of the great things about these is that there is no real way to mess up the assembly. Don't worry too much about the order things go on the skewers. I used about 3 pieces of meat per skewer, but it's up to you how you want to alternate between veggies and beef.