Mozzarella Stuffed Zucchini Bites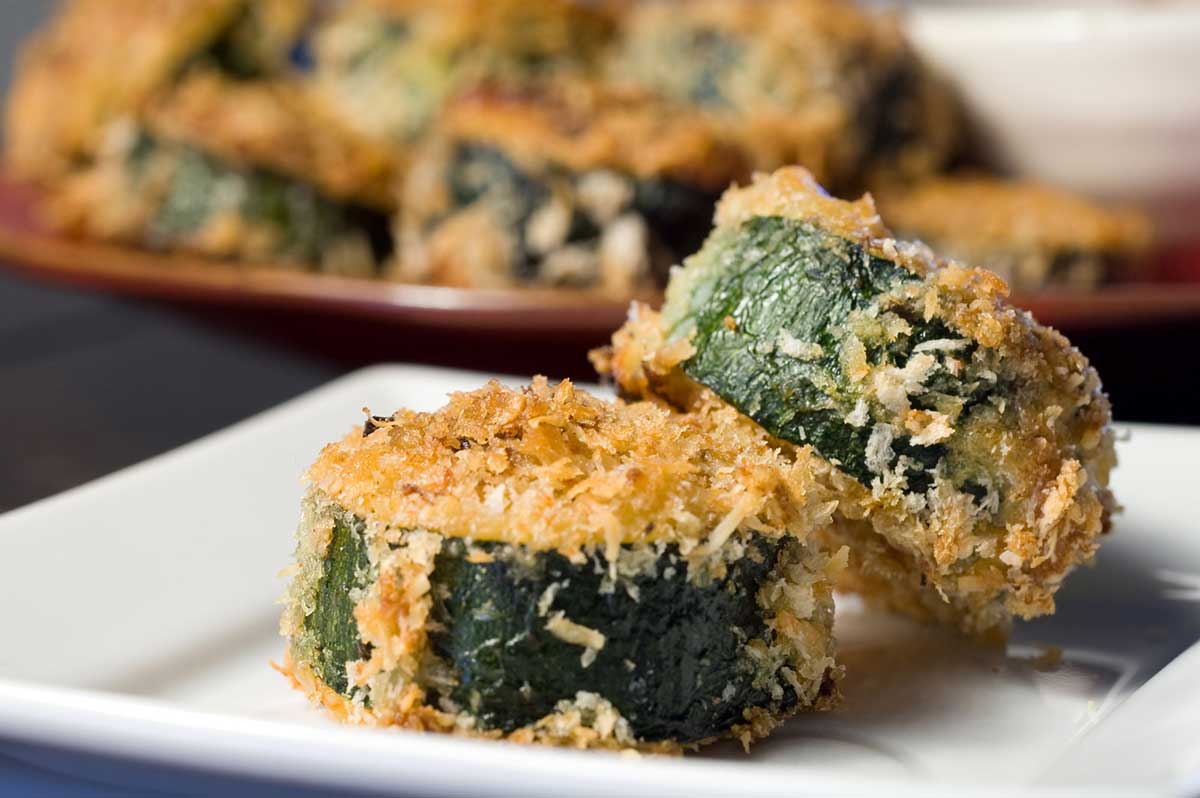 If you've spent some time on this blog, you know that I have an obsession with mozzarella. If you have no idea what I am talking about check out my recipe for Baked Mozzarella, to see the dish that started it all. With that said, while I was in the kitchen last week writing some recipes down, my mind started to drift, I got a little hungry and I realized I needed a snack. Of course mozzarella sounded great and I knew I had some fresh vacuum packed mozzarella in the fridge and I also had a zucchini, so I thought I would experiment. What were my results? Imagine biting into a crisp zucchini bite to reveal, hot, melted mozzarella cheese. Doesn't experimenting sound delicious?
There are a couple of really nice things about this snack. First, the coating of freshly shredded Parmesan cheese and panko bread crumbs crisps up nicely in the oven so you don't have to fry them. Second, you can prepare a little plate for yourself or a huge plate for you and some friends.