Peppermint Eggnog Cheesecake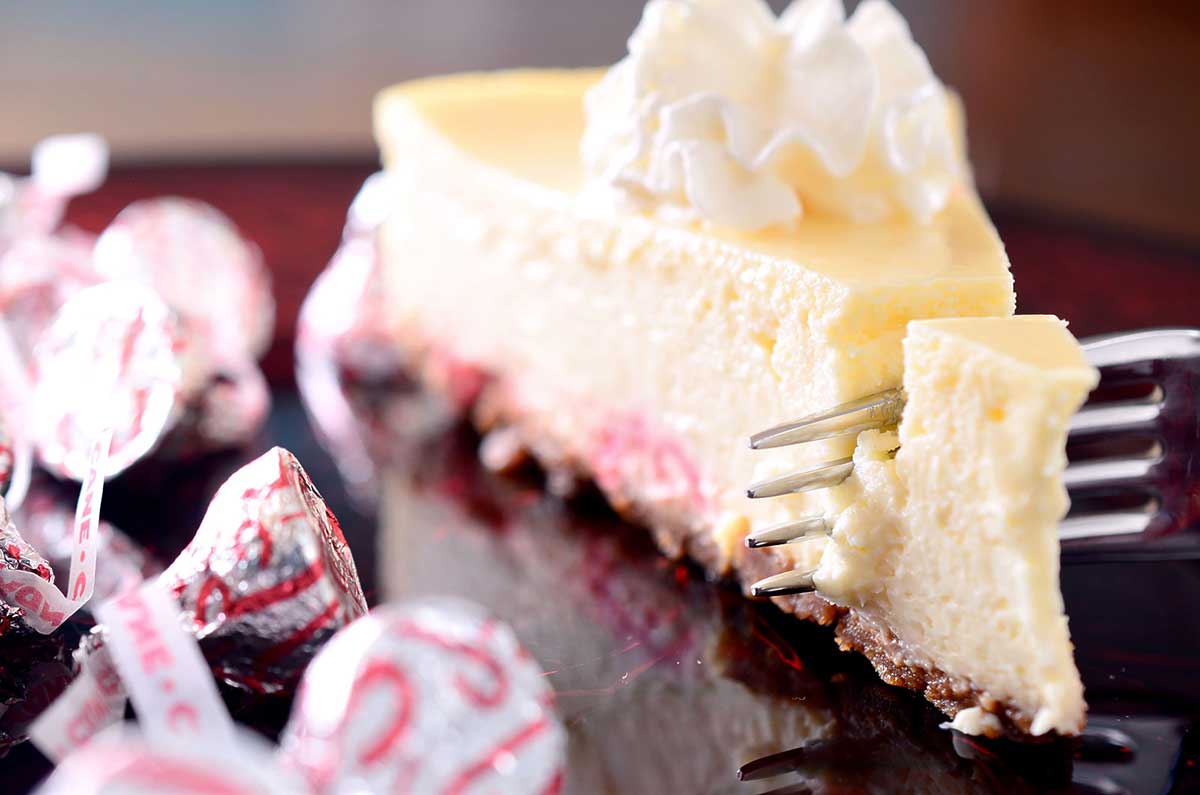 I have a new obsession in my life: Hershey's Candy Cane Kisses. Have you tried them? If not, then you need to. I didn't think any candy could possibly be better than the Hershey's Mint Truffle Kisses but I was wrong. The candy cane kisses are. Like times a million. And when you take a candy that good and bake it into a creamy cheesecake with a Biscoff crust then you have one of the best cheesecakes I have ever had. Ever.
I've had one heck of a time making cheesecake lately. It always cracked. I knew the trick to avoid the cracking was to bake in a water bath but I hadn't had good luck with that either. However, after so many cracked cheesecakes I decided to give it a whirl one more time. This time I made sure that I doubled up on the heavy duty aluminum foil that I wrapped around the outside of the springform pan and voila! It worked. Beautifully.
Not only is the cheesecake crackless, creamy, dreamy and delicious but the candy only partially melts while cooking so there are little bites of candy cane kisses goodness in every slice. Basically, this cheesecake is all kinds of perfect.