Peppermint Eggnog Cheesecake
Luscious eggnog cheesecake is swirled with melted Hershey's Candy Cane Kisses in this Peppermint Eggnog Cheesecake making it a perfect holiday treat! 
I have a new obsession in my life: Hershey's Candy Cane Kisses. Have you tried them? If not, then you need to. I didn't think any candy could possibly be better than the Hershey's Mint Truffle Kisses but I was wrong. The candy cane kisses are. Like times a million. And when you take a candy that good and bake it into a creamy cheesecake with a Biscoff crust then you have this Peppermint Eggnog Cheesecake, one of the best cheesecakes I have ever had. Ever.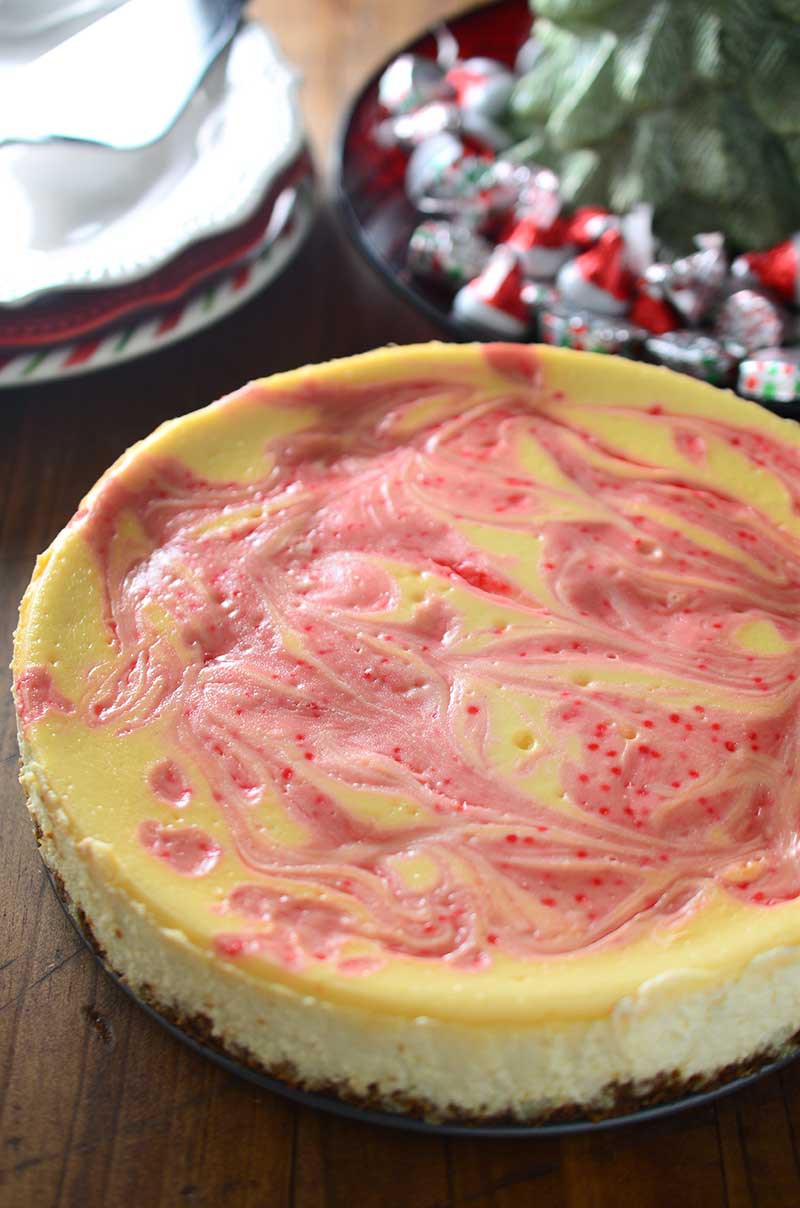 I've had one heck of a time making cheesecake lately. It always had a big crack right down the middle. I knew the trick to avoid the cracking was to bake in a water bath but I hadn't had good luck with that either. The water always seemed to find a way to seep though. However, after so many cracked cheesecakes I decided to give it a whirl one more time. This time, instead of 2 layers of aluminum foil on the outside of the pan, I used four and voila! It worked beautifully!
When I first made this cheesecake a few years back, I originally layered the candy cane kisses on the bottom of the cheesecake which left a little bit of the candy all throughout. That was pretty good but when I went to remake this cheesecake I wanted to keep the smoothness so I decided to melt and swirl the hershey kisses on top. It made a beautiful top to the cheesecake AND gave a hint of peppermint all throughout.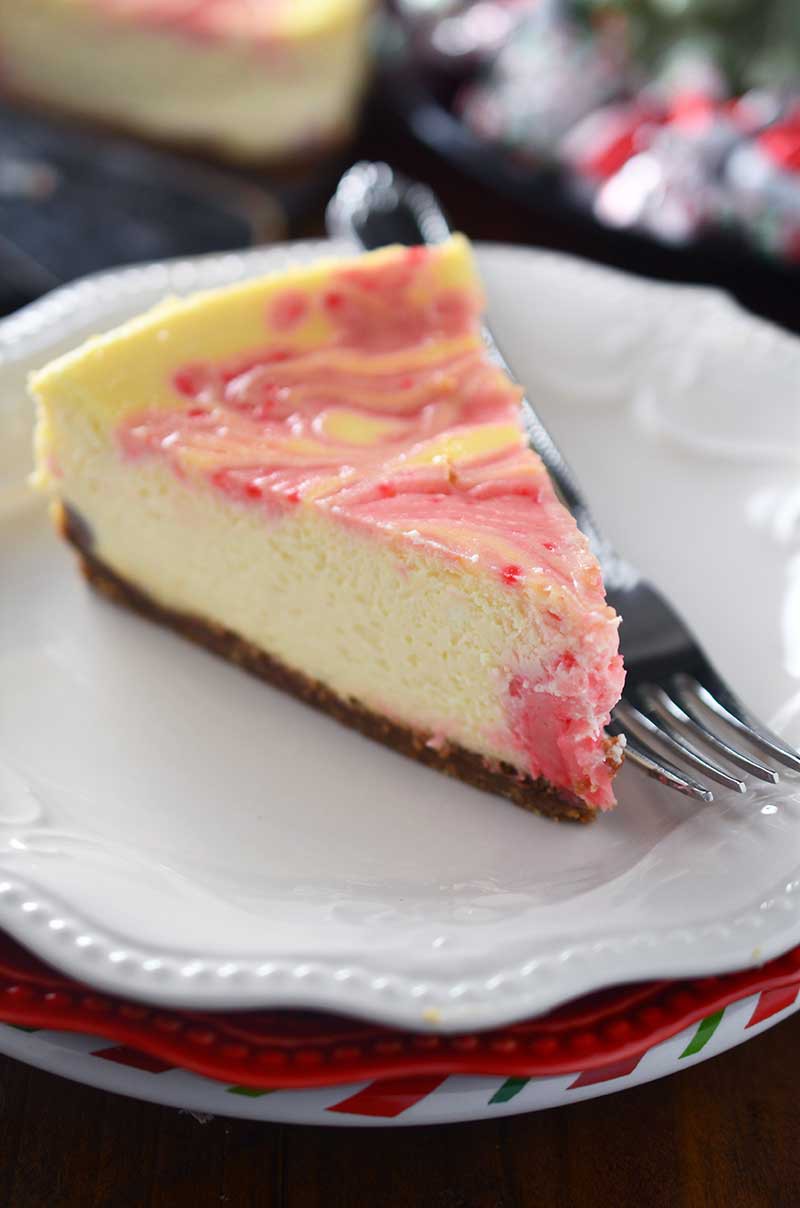 Basically, this cheesecake is all kinds of perfect.