Prosciutto and Basil Crostini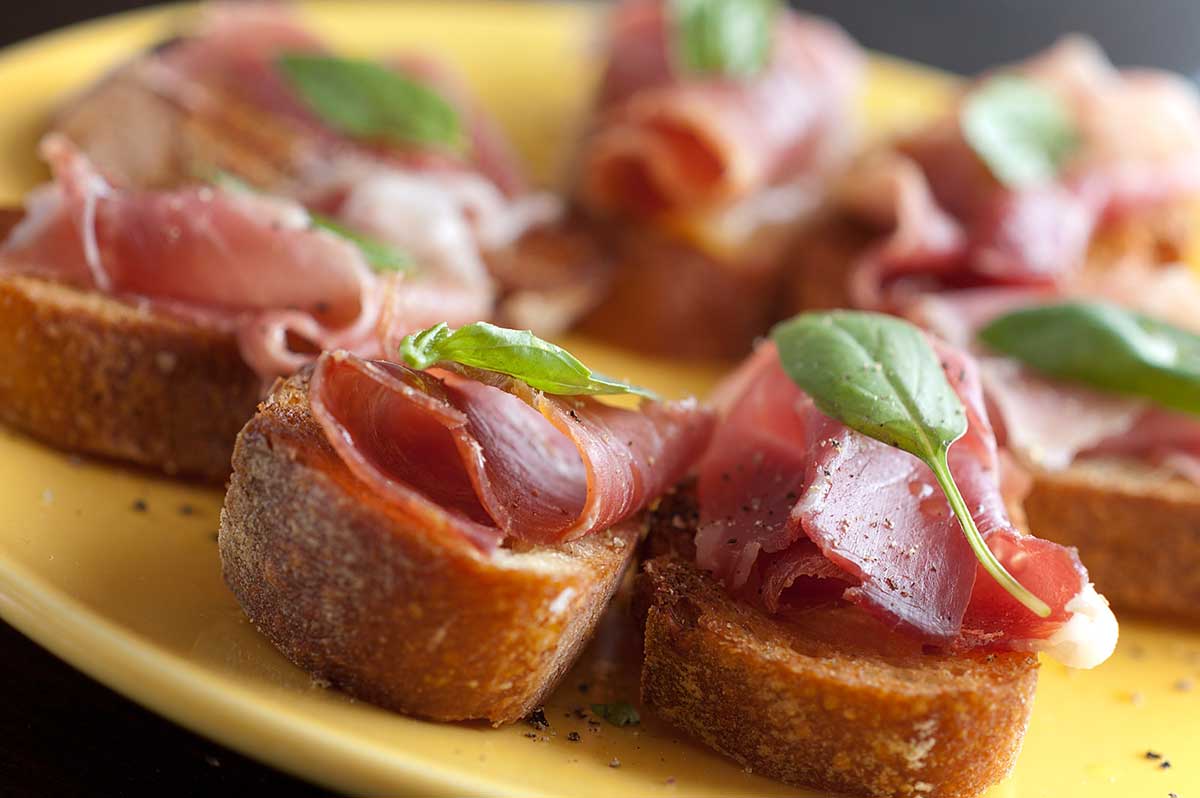 Happy Monday all! How was your weekend? Mine was full of trips to home depot, looking at paint swatches, sanding hardwood floors and a day full of furniture shopping. Just typing it makes me tired. So needless to say, by the time last night rolled around I was ready for a hearty, rustic sunday supper. It was just what I needed and it all started with this lovely appetizer.
I served this dish as an appetizer along side some oven roasted chicken, sauteed spinach and rosemary potatoes. However, I think that this would make a fantastic light summer supper for two as well. If I was making it for Ryan and I, I'd serve it along side some fresh greens with a drizzle of balsamic vinaigrette and extra virgin olive oil and a cool glass of pinot grigio.