Roasted Garlic and Thyme Mac n' Cheese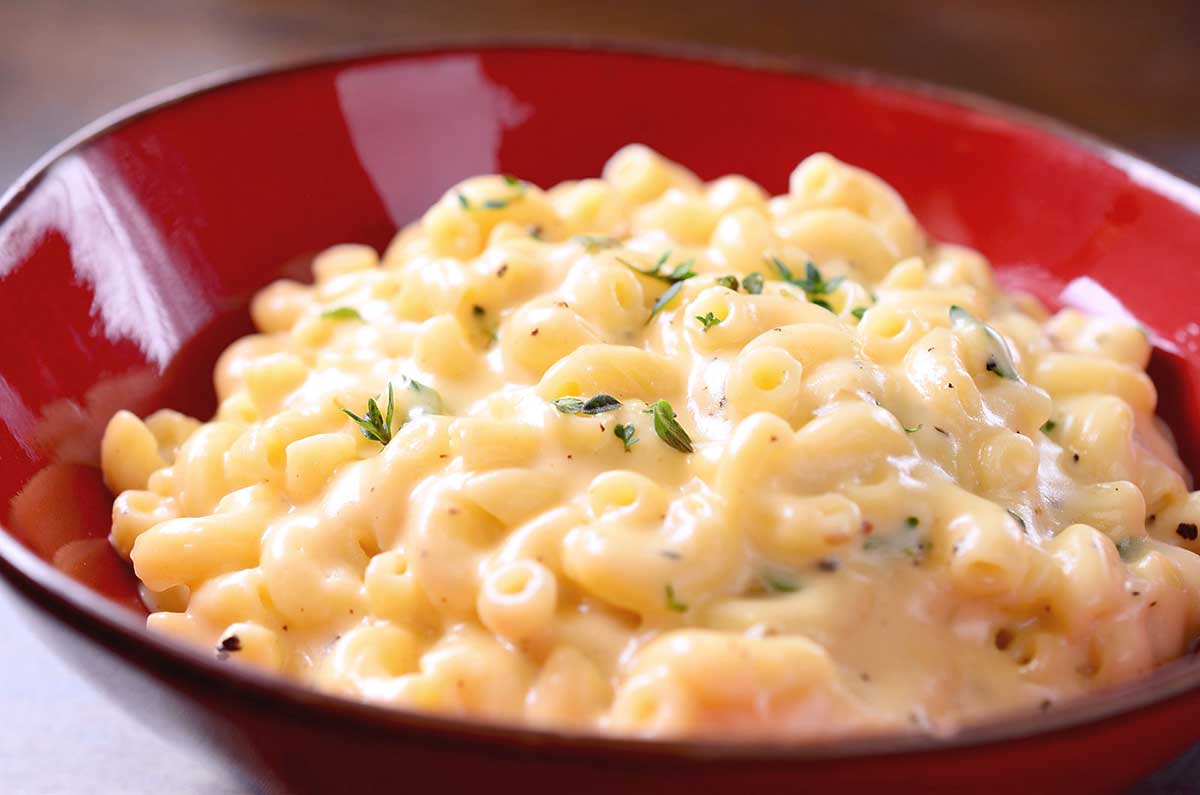 If you love creamy, cheesy, herby, garlicky goodness you are going to fall head over heels in love with this macaroni and cheese. I did. And it happened again and again with each and every bite. I might even go so far as to say this is the best macaroni and cheese I have ever had. The roasted garlic is slightly sweet, the thyme earthy and the fresh cracked black pepper gives it the perfect bite. My mouth is watering just telling you about it. In fact, maybe I'll make it again tonight.
The idea of putting an egg into macaroni and cheese is one that I've heard many times before.  I've been told that it makes the sauce creamier and kind of custardy. But I had never tried it. I decided that with this macaroni and cheese I'd give it a shot. I am a convert. It is glorious. It gives the cheese sauce an ultra creamy texture. The key however, is to temper the egg with the hot milk mixture before you add it to the sauce. Tempering will prevent the egg from curdling and becoming an eggy mess when you add it to the cheese sauce.