Rosemary Brined Oven Fried Chicken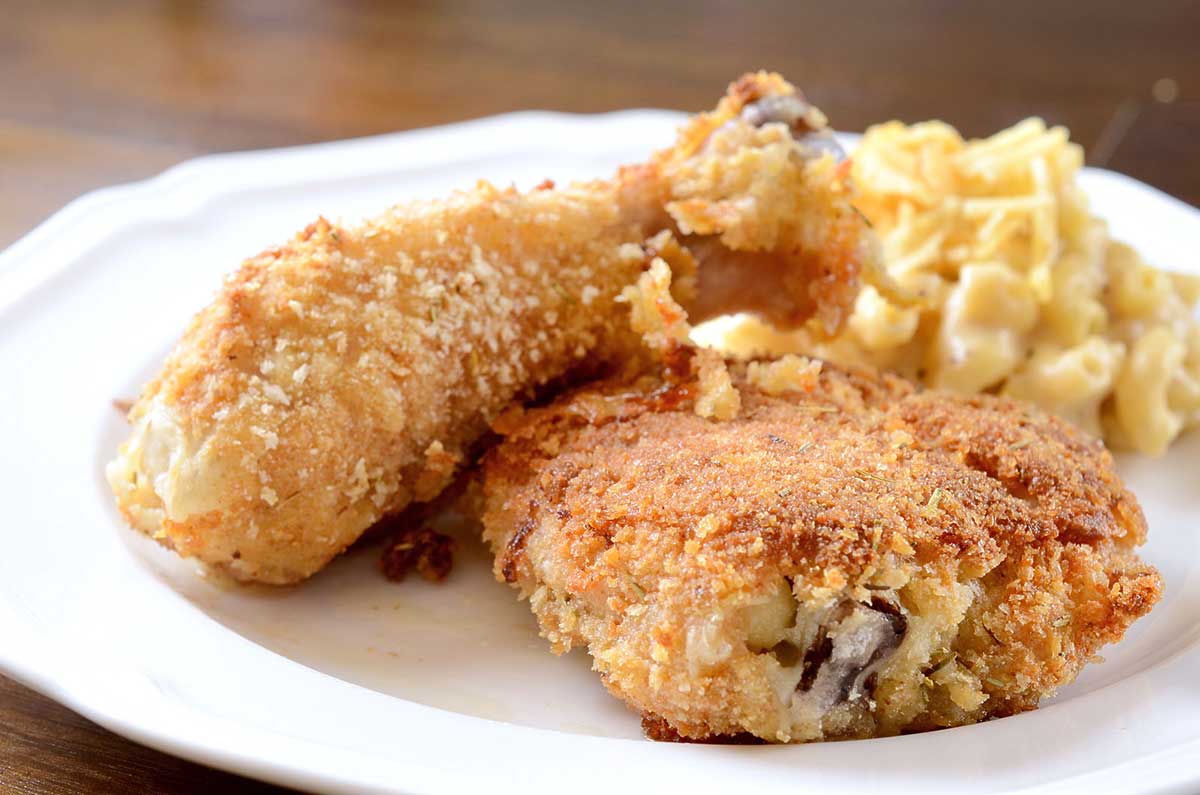 I don't know if you noticed the perfectly brown and crispy chicken in the background of the picture of the last recipe, but I thought I'd give you a close up of it today. You see when I made the Caramelized French Onion Mac N' Cheese I also made this Rosemary Brined Oven Fried Chicken. It was the first meal I made after we all started to feel better and boy was it glorious. You already know the mac n' cheese was wonderful, now I'm going to share with you this succulent and crispy oven fried chicken.
In the recent months, I have become a huge fan of brining. I've used the technique for pork chops and recently started using it for chicken too. I find it works best with chicken drumsticks and thighs. Those cuts of meat are already pretty tender but put them in a brine and whoa mama, it's fantastic. Especially when that brine is infused with rosemary and garlic.
And if the brining wasn't enough to make this chicken delicious, it is coated in a blend of panko, regular bread crumbs and a touch more rosemary.  Finally, it is oven fried until golden brown and crispy. Trust me when I say this is the most succulent, savory delicious fried chicken I've had.