Rosemary Lavender and Goat Cheese Crustless Quiche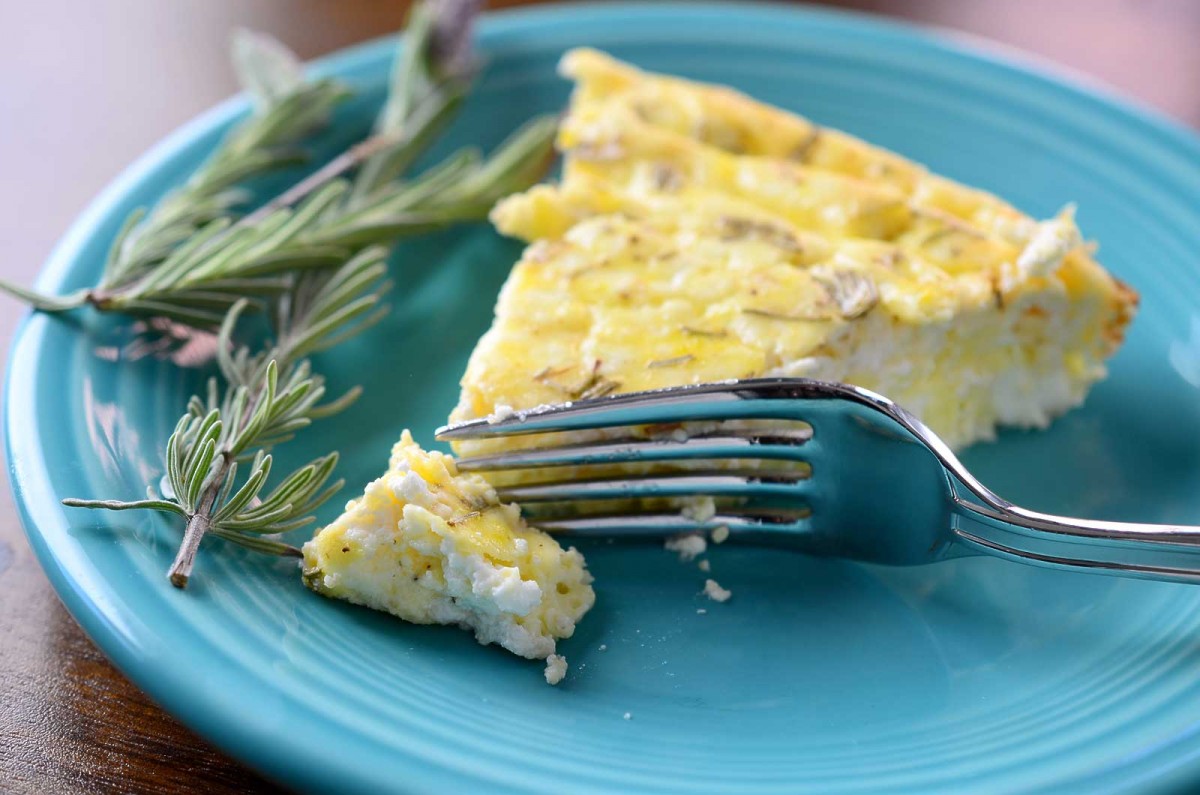 Mother's day is this Sunday can you believe it? Have you ordered your flowers? Bought your card? Made your brunch reservations? No? Well if my 6 years of restaurant work taught me anything it's that if you haven't made your brunch reservations yet, it might be next to impossible to get one now. But have no fear, this rosemary lavender and goat cheese crustless quiche is perfect for mom's breakfast in bed.
What is it about breakfast in bed that makes it so much better than breakfast at the dining room table? It could be the pretty little tray. It could be the fact that the bed is so cozy. It could be that you can prop yourself up on your soft pillows while eating. Most likely though, it is the fact that someone took the time to make you breakfast in bed that makes it the best.
Last year on mother's day I got breakfast in bed. It was nice. Wonderful actually. So wonderful it would be nice if it happened again.
Hint hint honey.