Spicy Pepper Steak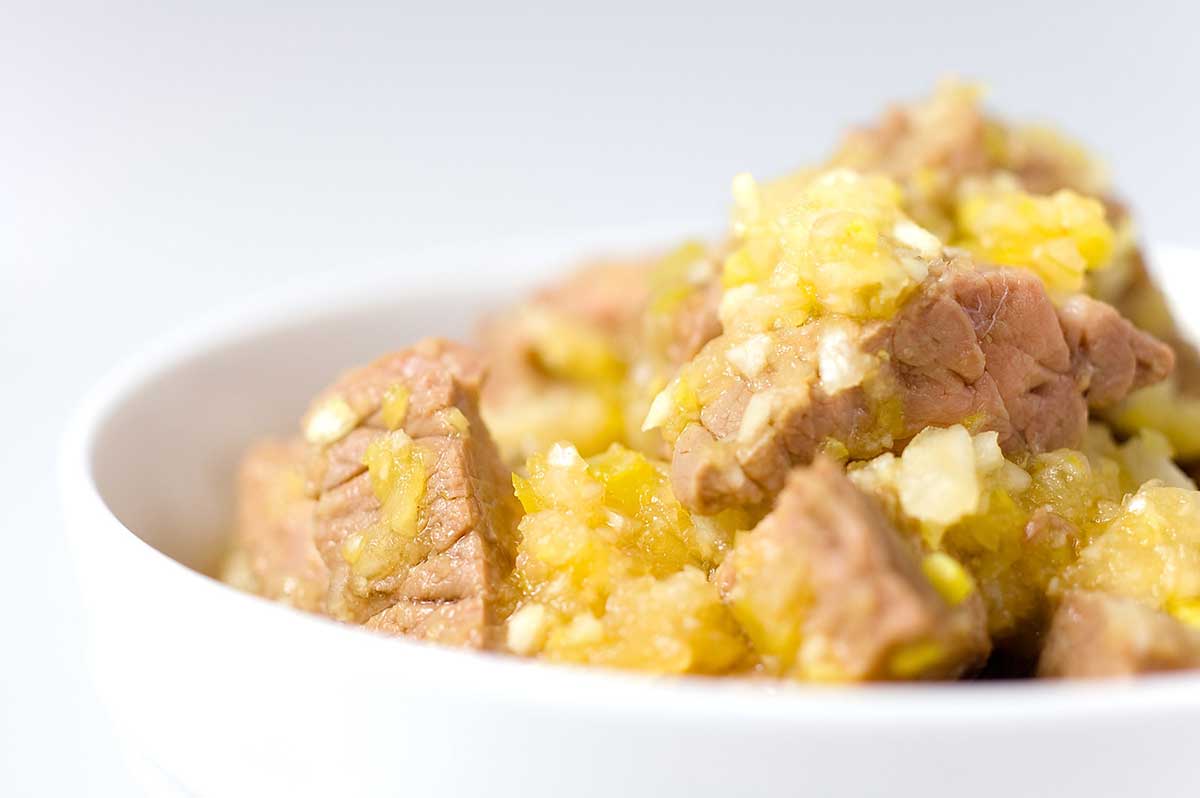 I know, I know two spicy dishes in one week. But I just could not let the 4th of July pass by without sharing this recipe with you. While most of the recipes that I have shared this week have been present at our family functions, this one in particular is one that I can not go without.  The spicy peppers, the onions, the garlic and the tender marinated steak are a match made in heaven.
There has been much argument in my family over how to serve this dish, one side of the family likes to simply slice the peppers and onions while the other side prefers to blend the peppers and onions together. This may cause a bit more friction, but as you can probably guess by the picture, I am on the side that prefers the blended version. To me, blending the mixture allows it to completely coat the meat giving you more flavor.
I have given instructions to cook the steak on the stove but if you are BBQ-ing it would be just as easy to cook the marinated steak on the grill over medium heat for about 3-4 minutes per side and then complete the recipe as directed.