Spinach Salad with Bacon Dressing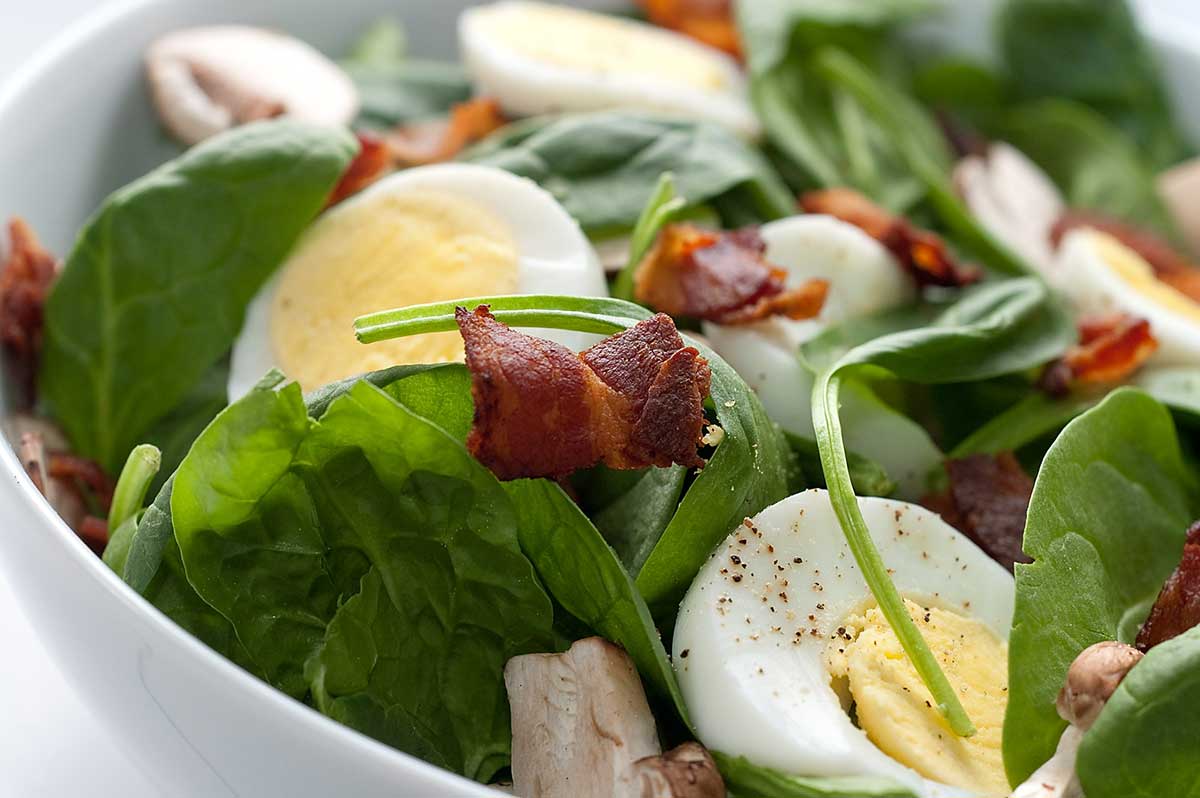 With Easter this weekend, I thought I would share one of my favorite salad recipes to go along side your holiday ham and mashed potatoes. This is the salad that my mom used to pull out on all of our special occasions and even on those regular dinners that she just wanted to make special. And how could it not make it special with spinach, eggs, bacon, green onions, mushrooms and warm bacon dressing.
My favorite part of this salad has always been the dressing. It is super easy to make and I love the smoky bacon flavor that the dressing brings to the salad. One thing that I learned from making this salad quite a few times is the key is to pour the dressing over the salad just before serving. That way the spinach slightly wilts but not too much.