Taco Salad with Spicy Avocado Dressing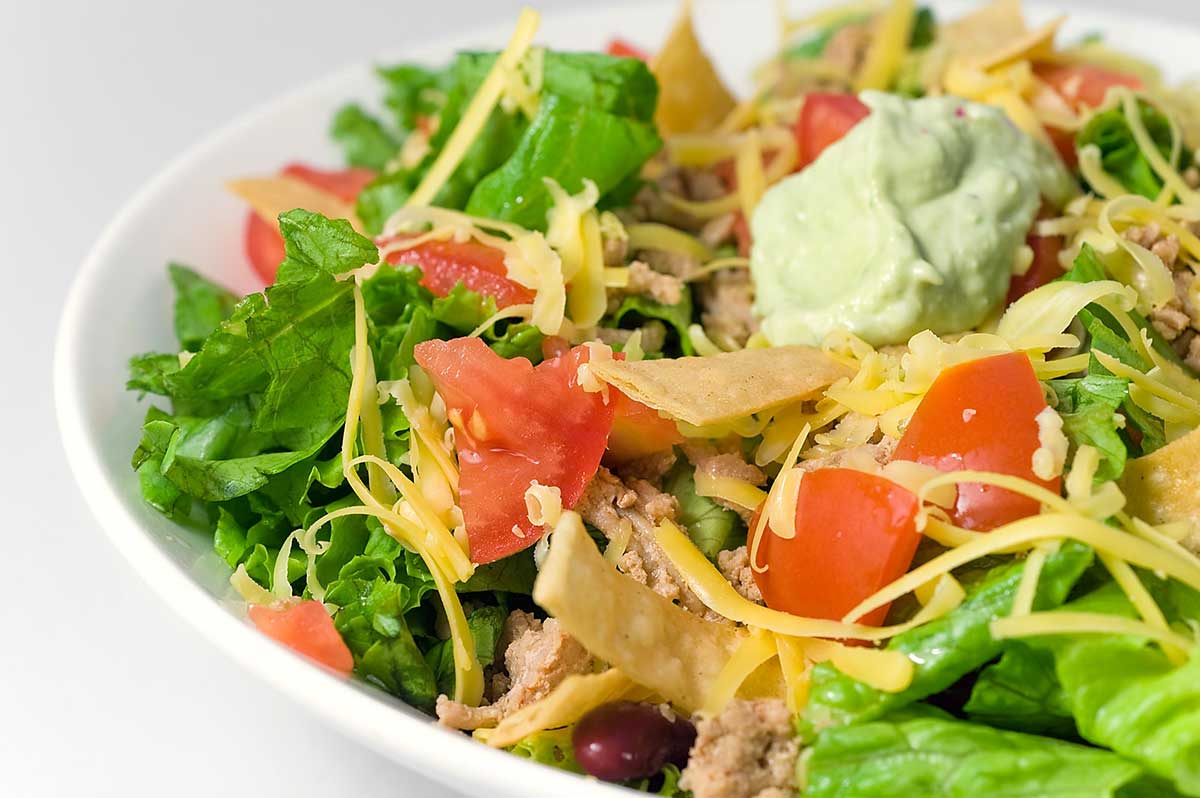 Ryan and I do not eat a lot of big salads. Sure we eat salad as a starter but very rarely is that all we have for dinner. However, this week has been really busy both at work and at home so I was looking for some quick fix meals and this taco salad fit the bill. It is loaded with all of my favorite taco fixin's like beans, tomatoes, cheese, tortilla strips and seasoned ground turkey. But the star of this salad is the spicy avocado dressing that it is tossed in.
More often than not I am a vinaigrette kind of girl when it comes to salads but I got the idea for an avocado dressing after going to lunch with my mother-in-law a couple of weeks ago. We went to a favorite Tex-Mex style restaurant while we were visiting family. My mother-in-law ordered a salad that came with a ranch avocado dressing. While I liked the idea of avocado ranch, I've had a lot of ranch lately so I decided to take the avocado element and make a spicy dressing for my taco salad. It was thick, creamy and dressed this salad nicely. And I must confess, maybe now I am a spicy avocado dressing kind of girl.