Triple Chocolate Cupcakes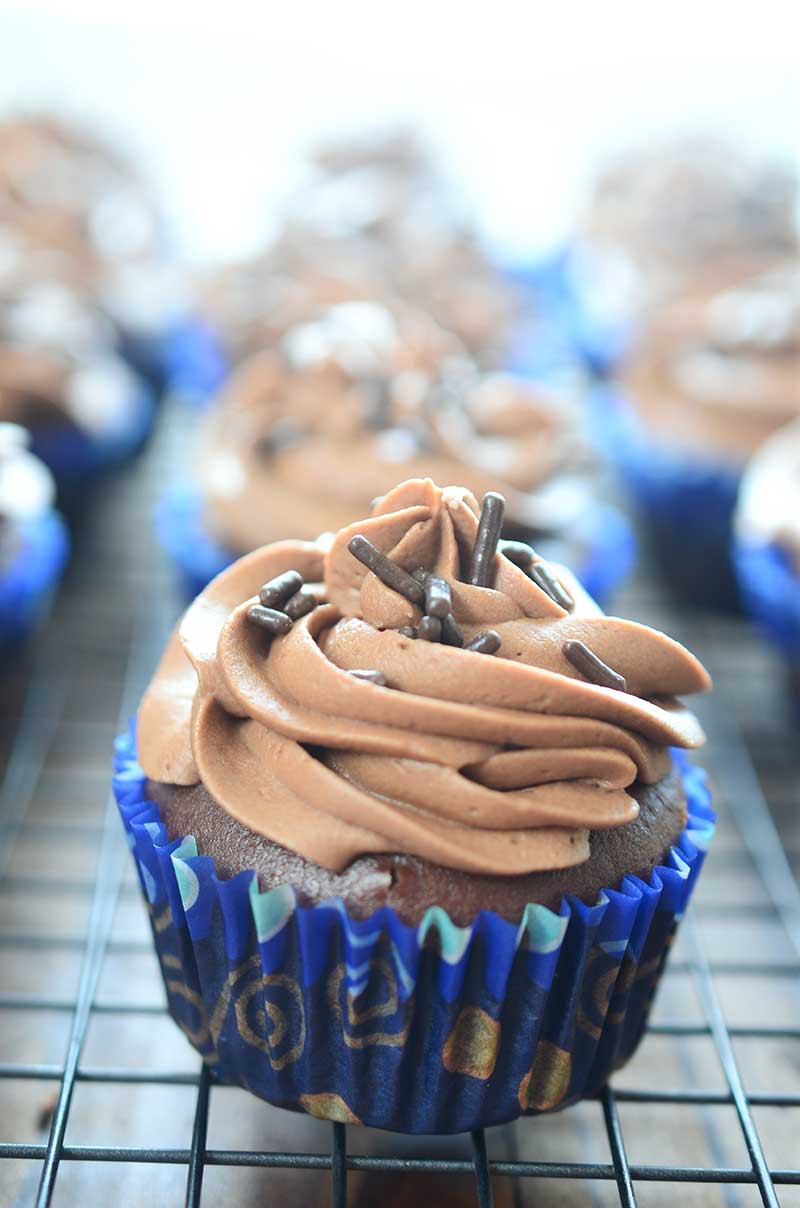 Alright let me tell you something, these Triple Chocolate Cupcakes are decadent.They are sweet. They are sinful. They are downright heavenly. How could they not be? Not only are they chocolate cupcakes, but they get a dose of bittersweet chocolate chips thrown in. And then to top it all off (literally) they are frosted with a silky, creamy, chocolate frosting. So when you sit down to eat the whole batch, like I imagine you might, just make sure that you have a glass of milk or two.
I haven't had many desserts around the house lately but yesterday when I was sitting on my couch catching up on some Lifetime movies, I decided it was time to make one. I began looking in the pantry to see what I could throw together and noticed one thing: chocolate, chocolate and more chocolate. Since Ryan is always asking me to make cupcakes and I had a rather disastrous experience attempting to make cookies a couple of weeks ago, I decided to try my hand at cupcakes. Judging by Ryan's reaction after trying these, I am confident I made the right choice.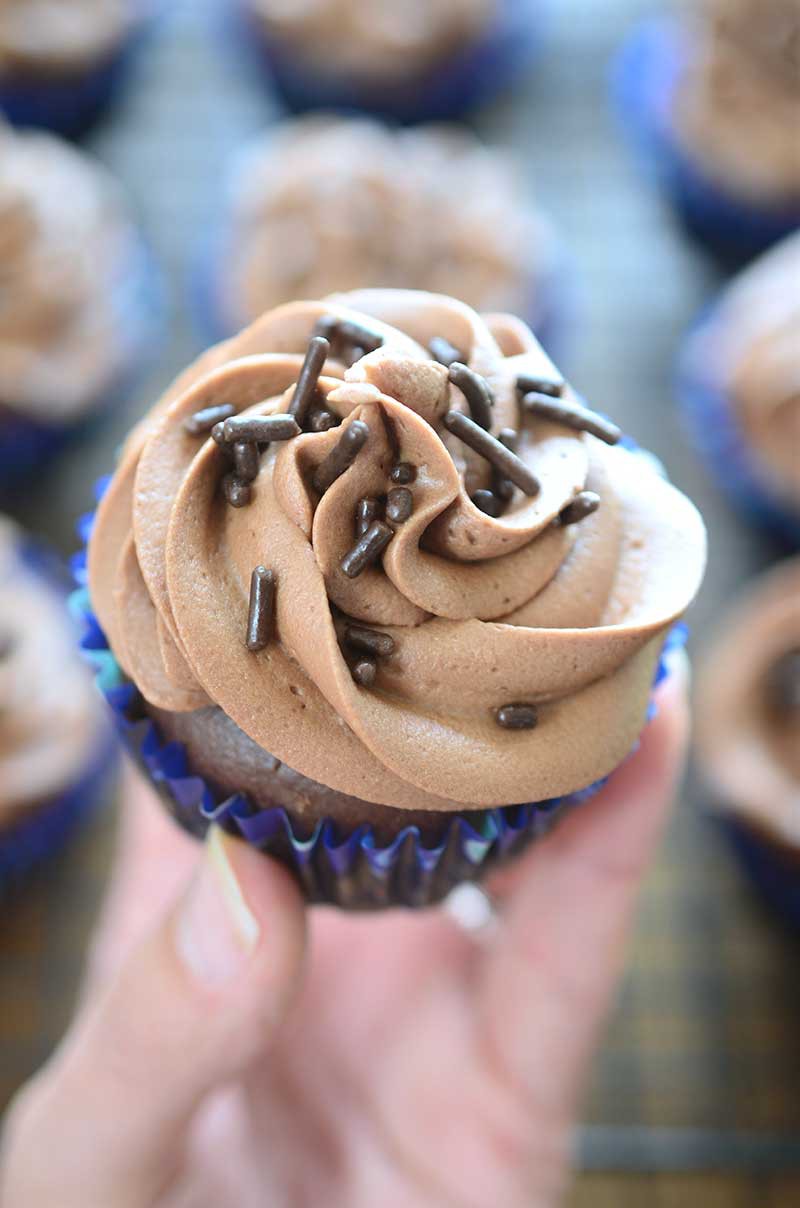 Update: This post was originally posted in 2011. I decided that it was time to update the photos in 2016. I also tweaked the recipe a bit and substituted buttermilk for regular milk in the recipe. I also upped the amount of cocoa in the chocolate frosting, because obviously these needed MORE chocolate. These changes made these Triple Chocolate Cupcakes even better! And when I wrote this original post back in 2011, there weren't two other little taste testers around. They are here now though, and they love these cupcakes too! How could you not?