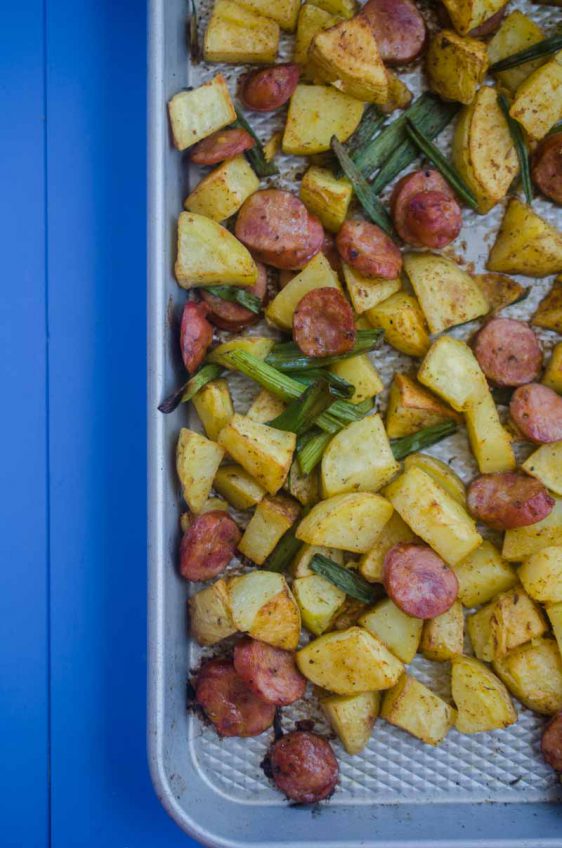 Andouille Potato Sheet Pan Dinner
If you are looking for a quick and easy meal this Andouille Potato Sheet Pan Dinner is it. Easy, flavor packed and perfect for weeknights. 
So guys, I joined the PTA. Crazy right? I am pretty excited to be honest. I always loved school and the idea of being a part of our child's school is pretty cool. They even have opportunities for parents to bring in potluck food for the teachers. Which I am all over.
Obviously.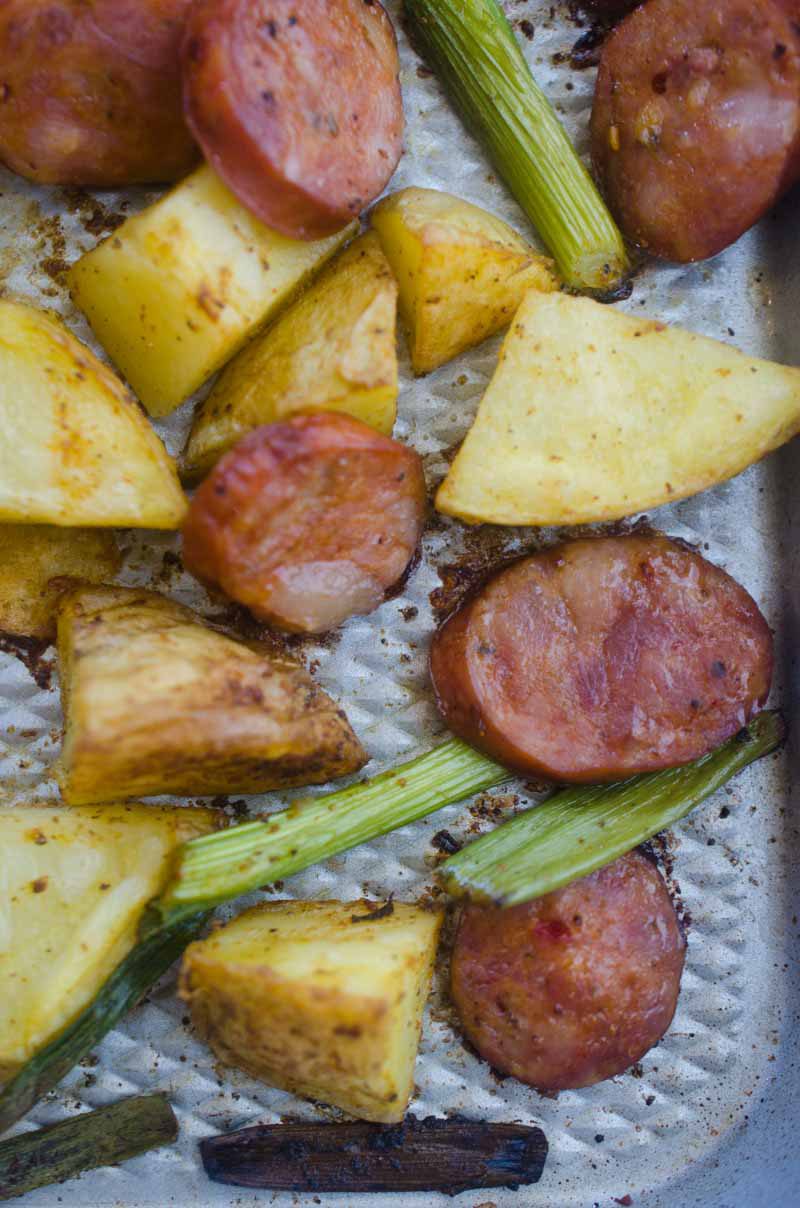 With school, after school activities and now the PTA, there are going to be nights where I just need to throw something in a pan and eat in less than 30 minutes. This Andouille Potato Sheet Pan Dinner is just that. With only 6 ingredients and 30 minutes, you'll have a hearty dinner on the table.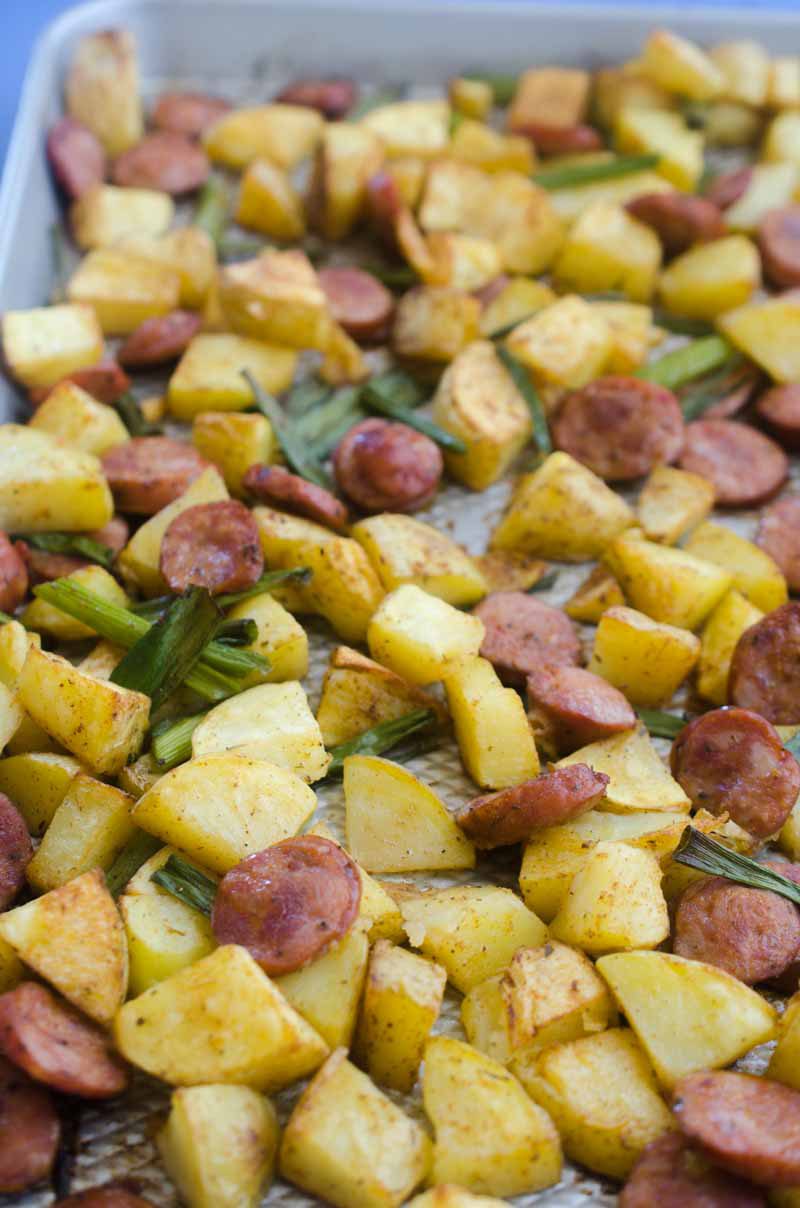 Sheet pan dinners are great because, as the name implies, you can just mix everything together in the pan, toss it in the oven and you are good to go. With this Andouille Potato Sheet Pan Dinner, the potatoes are cook for 20 minutes first. This allows them to get golden brown and crispy on the outside, while tender on the inside. Then, you add the sausage and green onions. They don't need nearly as long to cook.
Even after just 10 minutes the green onions get a bit charred. Which, if I'm being totally honest, is one of my favorite parts.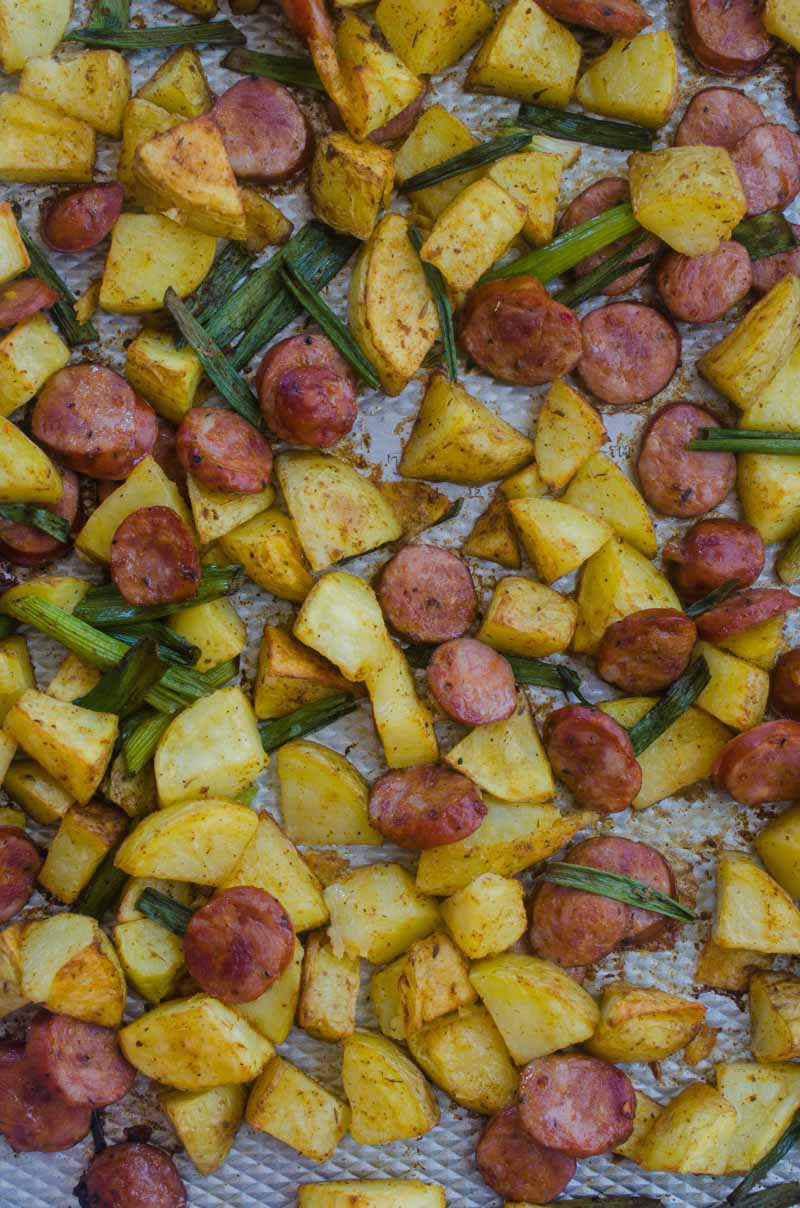 I chose to use andouille sausage in this recipe because I'm a fan of the spicy. However, I've also made this exact recipe with kielbasa before and everyone loved it. If you don't like too much spice, I recommend doing that.
If you want the dish to be a little spicier, you could substitute cajun seasoning for the blackened seasoning. Cajun seasonings always seem to have a bit more kick.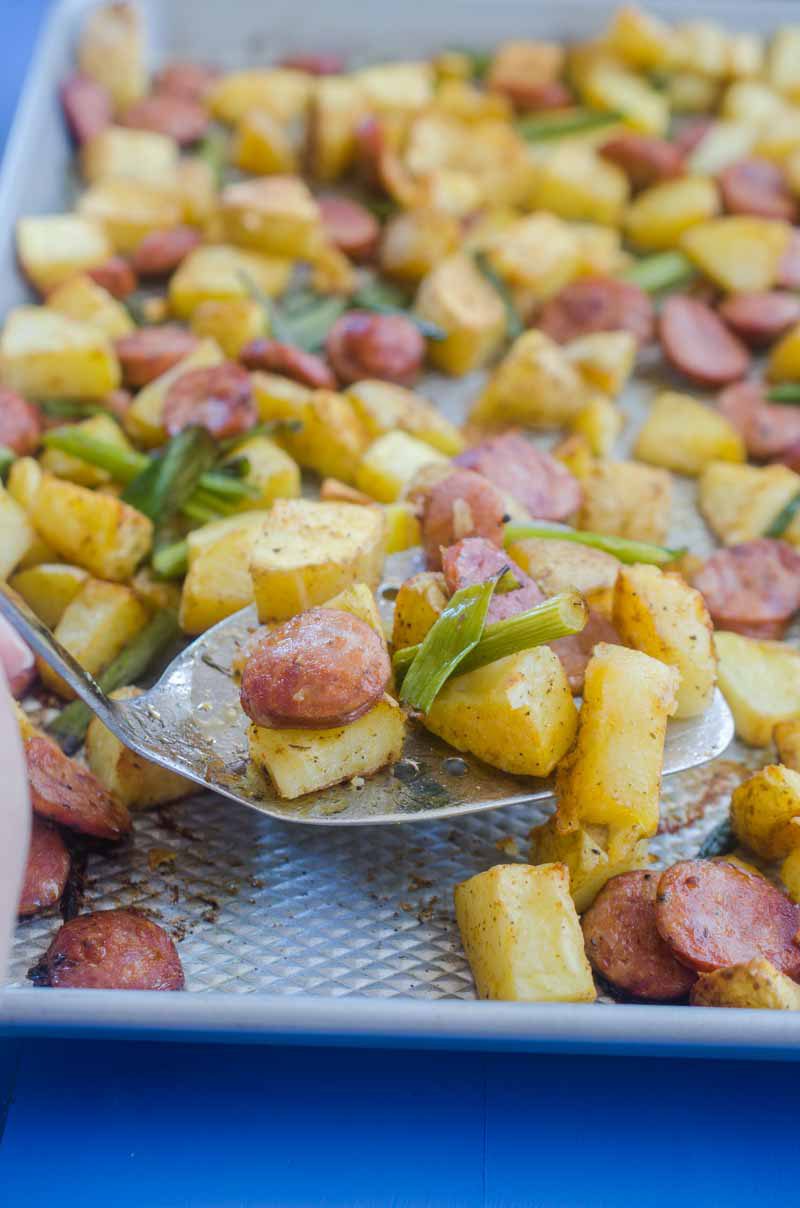 So the next time you've got a busy night of karate practice, PTA meetings and all the other things, make this Andouille Potato Sheet Pan Dinner, so that at least dinner is easy. 

Andouille Potato Sheet Pan Dinner Recipe
Ingredients:
4 large Yukon gold potatoes, diced
1 tablespoon butter, melted
1 tablespoon plus 1 teaspoon avocado oil, divided
1 1/2 teaspoons blackened spice, divided
4 green onions, chopped
12 ounces pre cooked andouille sausage, sliced
Instructions
1
Preheat oven to 425 degrees.

2
Place potatoes on a baking sheet. Drizzle with butter, 1 tablespoon avocado oil and 1 1/4 teaspoons blackened spice. Toss to coat. Cook for 20 minutes.

3
In another bowl combine green onions, andouille sausage, remaining blackened seasoning and avocado oil. Toss to coat.

4
Turn potatoes, add sausage mixture. Return to oven and cook for another 10 minutes or until sausage is warmed through. Serve immediately.